Fleabag
Phoebe Waller-Bridge
Soho Theatre in association with National Theatre Live
Soho Theatre
–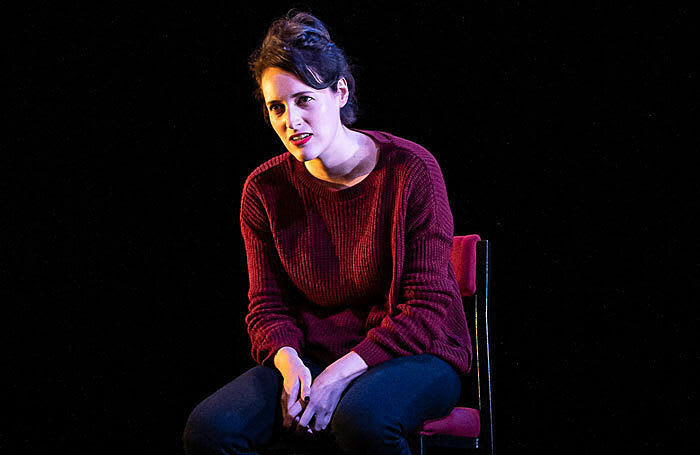 Anyone that has seen the multi-talented Phoebe Waller-Bridge in Fleabag is in for a big treat as she is offering the staged version, which was sandwiched between the television hit, for a small donation of £4 to various charities including The National Emergencies Trust (NET), NHS Charities Together and Acting For Others, as well as the newly launched Fleabag Support Fund, which will distribute grants of £2,500 to freelancers working in the UK theatre industry affected by the crisis. What a terrific way to spend £4 and hurrah for generous artists like Waller-Bridge providing another reason to smile at this challenging time.
This particular production was filmed after the TV show as part of a tour that Waller-Bridge undertook in 2019. It seems this particular audience is full of cult fans as those watching seem to feel the need to laugh at almost every line, even those that aren't necessarily funny or seemingly weren't meant for laughs. This was the only irritant of an otherwise really enjoyable watch.
Fleabag is fully of sharp wit and you can't help but be charmed by Fleabag's honesty and inability to filter, but it is the pathos which really takes this to a higher artistic level. The musings over the loss of her best friend Boo are played beautifully by Waller-Bridge and not for one moment are you left in any doubt about the pain (and guilt) that she is feeling.
It's great to see Waller-Bridge herself taking on the roles of the characters she is talking about. Joe, the regular old cockney visitor to the café is a particular favourite, played truthfully in a way that avoids caricature. "When will people realise that people is all we've got?" seems an apt sentiment for this current crisis. This is perhaps the best element of watching this one-woman performance, in that we get to see all of the characters we have come to love (or hate) from the TV series only this time they come pouring out of the writing and mind of the performer herself.
It is impressive that this one woman, one chair, one red square of carpet and some occasional sound effects can keep the audience so entertained and enjoying the performance so much. This is surely down to the great writing but also the terrific acting as well—there are whole sections of no words but plenty being said, particularly with the scenes with Fleabag's sister which work beautifully. Mimed sequences are wonderfully played, never too much but always firing to the heart of the story. I for one, will never look at an open bread roll on its side in the same way ever again!
Whilst the characterisation is effective, it is the storytelling which is really the star of the show here. There is an ease with which Waller-Bridge moves from day to drunken night, to flashbacks of happy, painful memories of times with her friend Boo. There is an openness and honesty in Fleabag which is funny, yet also painful. It is refreshing to hear every thought, an unfiltered collection of the inner workings of Fleabag's desires, however shocking. It is the brilliant ability to go from absolute hilarity to silence and being on the brink of tears that make this show a real must-see.
I am not sure how I feel about comparing this to the TV show. Which one did I enjoy more? Which worked better? It's odd because although the stories and the characters are all very similar, this feels like a different experience, almost as if it is separate from what followed. It is certainly worth a watch and although the stream is only available until 26 April, rumour has it that this will be extended.
You can stream the performance for £4 directly from the Soho Theatre web site and from Amazon Prime and you'll have the show for 48 hours. It could be the best £4 you have spent over this lockdown period and you'll be safe in the knowledge that you are supporting some wonderful causes.
Reviewer: John Johnson