Fleabag
Phoebe Waller-Bridge
DryWrite
Underbelly, George Square
–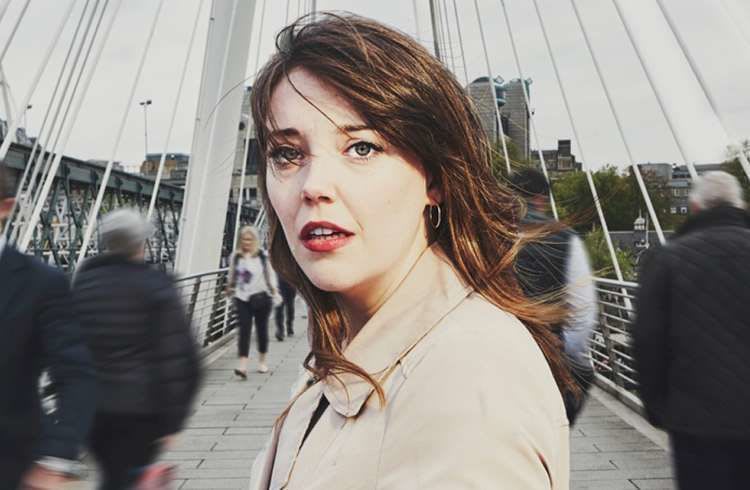 Waller-Bridge's solo play has been on quite a journey since its Fringe debut in 2013, moving from stage to a series on the small screen and now back to Edinburgh for a lap of honour, this time performed by Maddie Rice.
She begins at a rather disastrous job interview which paints her as a rather careless and accident prone character; she genuinely didn't mean to flash her bra at her interviewer—at a company that had recently had a high-profile sexual harassment scandal. Then she starts to tell us some stories of her life.
She had been running a guinea pig-themed café with her friend Boo, until she died in rather strange circumstances. Since then, she hasn't been making too good a job of running it alone. She hasn't been too successful in the relationship area either—Harry has left, which he does from time to time, but this time he has even cleared out the fridge, which may mean he is serious. However she decides to take this as an opportunity.
She tells us that she is not obsessed with sex; she just can't stop thinking about it. She chats up strangers, sleeps with some, fantasises about sleeping with others or sometimes just masturbates furiously to videos on YouPorn. Initially, this paints her as a fun and carefree young woman, eager to capitalise on the freedoms that have traditionally always been available to men; later, it all seems a symptom of inner insecurity and loneliness (it's often the same for men).
The very funny script sparkles along with wit, constantly shocking with the unexpected, the accidental, the embarrassing or the just plain shocking. She acts impulsively and often incautiously, sometimes under the influence of a large amount of alcohol or driven by sheer mischievousness. She describes other characters by emphasising certain characteristics and nicknaming them to create some very funny—if slightly cruel—verbal cartoons.
There are serious moments and serious themes and subjects floating through, but they aren't dealt with in any depth, and so this remains a very entertaining, quirky one-person comedy which is now managing to sell out Underbelly's giant purple cow.
Reviewer: David Chadderton