Flinch
Emma Hemingford
Sounds Like Thunder
Old Red Lion Theatre
–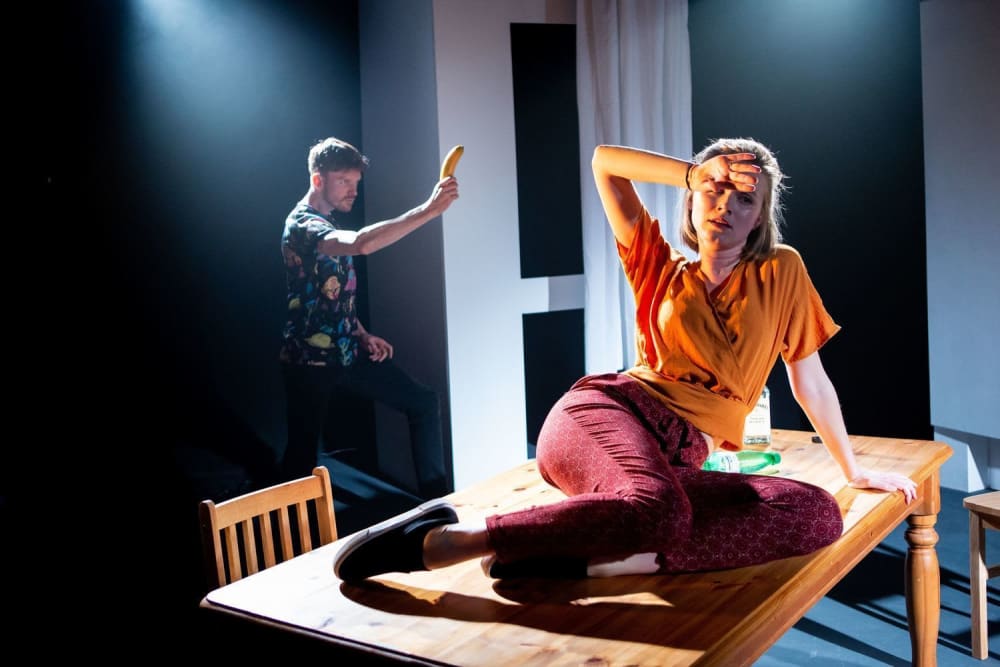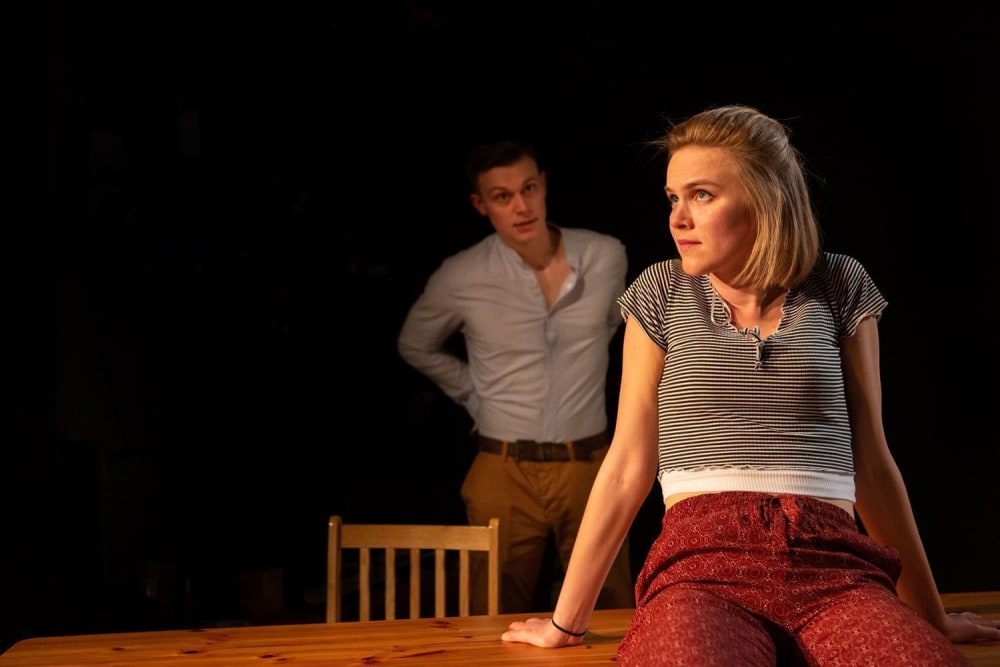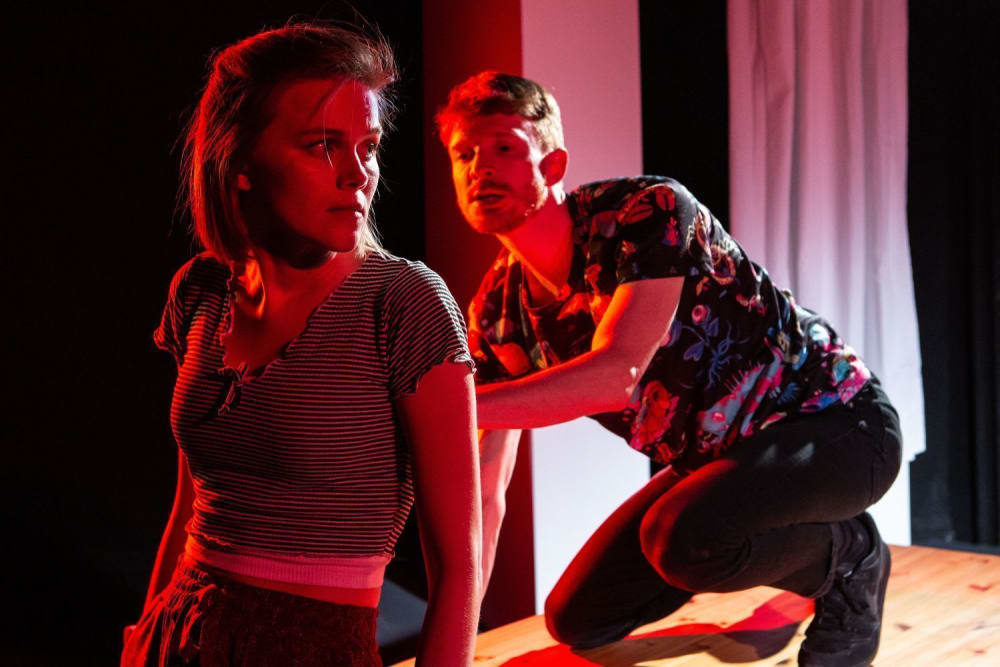 Jess (Emma Hemingford) started a relationship with Mark (Joseph Reed) back in their student days in Bristol; now, three years later, they're in his flat in London, where she hopes she will have more opportunities to further a career as an actress while he has a well-paid but more mundane job in the City. She has not yet had a single casting but perhaps that is going to change after a director she auditioned for told her she radiates innocence.
He is out there and earning but seems happily supportive. Presumably he pays the bills, or does she have private means? Whatever the arrangement, it's clearly coming under pressure that Hemingford (as writer) captures with a reality that seems almost autobiographical.
The result is a very dark comedy, funny because most of the adult audience will probably recognise the situation from themselves having been there. But, though the playing of the central pair is very natural, the play opens with a maniac brandishing a banana as a weapon before he explodes in hysterical laughter. It's a graphic presentation of the event that unsettles this relationship when, while Jess thinks she's about to be shot by a madman, Mark scarpers: to get help he says later while she remembers the incident as sexual assault.
In contrast to the couple's realistic playing, they are haunted by Andrew Armitage's banana-bearing mugger as they remember and reimagine that traumatic experience. Director Rosalind Brodie adds another layer of symbolism in a two-level staging with a table bridging both with one of its legs cut down and a composite room that includes a clothes-stuffed wardrobe and near-empty food stores. What is that all about? A battle for dominance, what's missing in their lives, unbalanced values?
They are an unlikely partnership: a would-be actress with a man who hates plays, she claims she has a very busy schedule but what does she do all day? He works in the city but his idea of a treat for her is to bring home some takeaway Thai for a night in. He wants to discuss things, she doesn't. He builds up to losing his temper but she sounds frantic much of the time. It is hardly surprising that someone who talks like an express train, too fast for consonants, doesn't do well at auditions. She gives a very clever performance but doesn't win my sympathy—or am I automatically taking the male side?—and this is certainly a play about gender roles as well as about need, trust and honesty.
In 75 minutes, Flinch presents a situation rather than offering a detailed story. Its strength is the way it evokes recognition; it doesn't really offer new ideas. That recognition could be painful or funny. Interestingly, the laughter came largely from the women in the audience.
Reviewer: Howard Loxton