Floorboards
Steve Byron
ODDMANOUT, The Worriers and Alphabetti Theatre
Alphabetti Theatre, Newcastle
–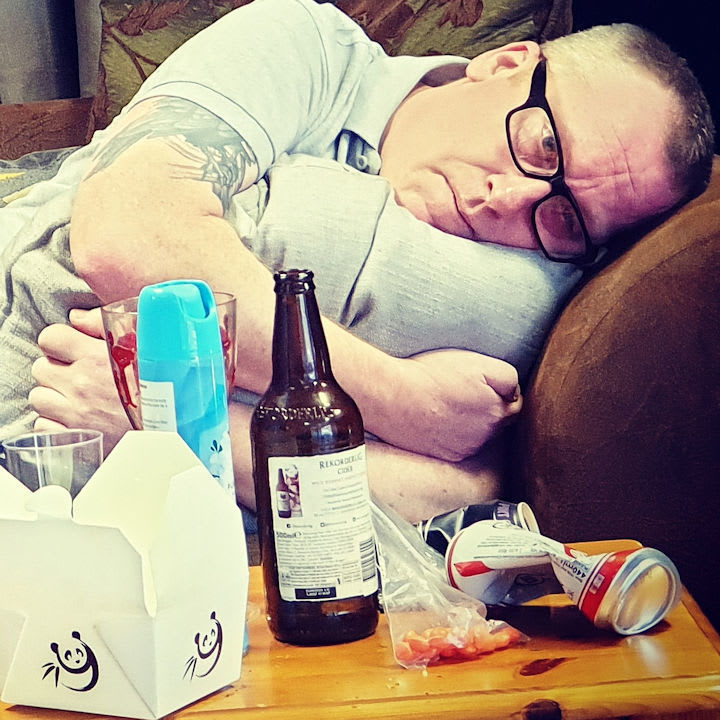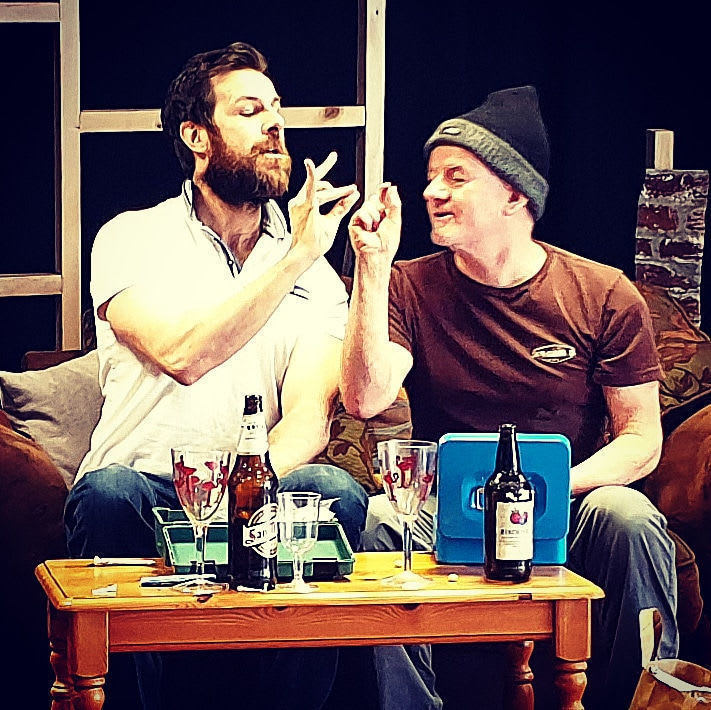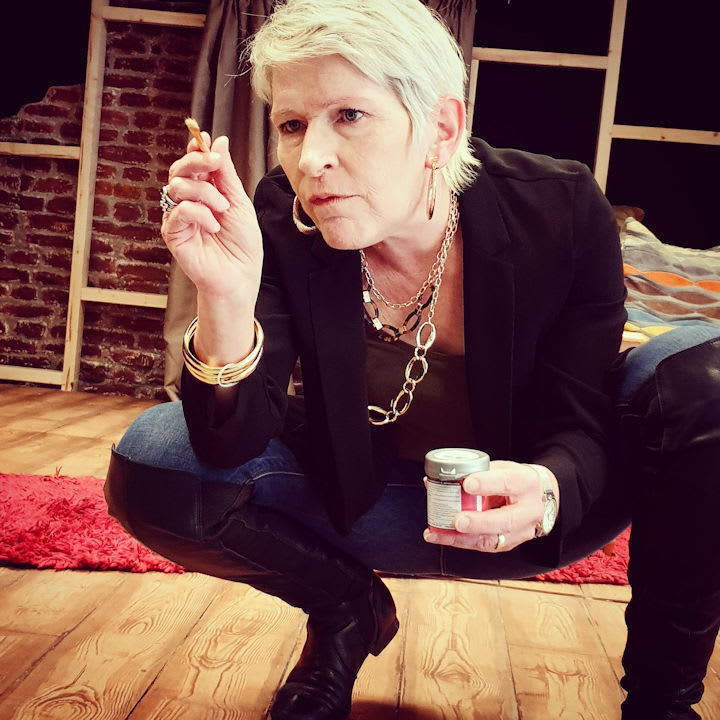 Nellist was down on his luck so James, an old school friend, offered him the spare room in his flat for a couple of nights. Two years later he's still there, living off James, watching videos with his equally drunken Scots mate Hoggy and not even bothering to go to his regular Job Centre interview.
How long will it take for mild-mannered James to be pushed too far?
A premise like this can develop in any number of ways; what Steve Byron has done is turn it into the blackest of black comedies. But not in an obvious way—Byron's work is always a little off-the-wall, turning the expected into the unexpected. And so it is here.
I shall say no more about the plot—no spoilers from me!—except that at times it gets you angry for James's sake, at times it saddens you, at times it shocks, at times it horrifies, but it is always very, very funny.
(Although at times you're feeling very guilty for laughing!)
Byron is not only the writer but he also plays James, very convincingly. You can feel his helplessness and share his simmering anger but he has the lugubriousness of Tony Hancock and the haplessness of Norman Wisdom so you can't help laugh—and feel guilty!
Micky Cochrane is the obnoxious Nellist. You really will end up hating this totally self-centred, uncaring of anyone else piece of nastiness, so convincing is Cochrane's performance. It's very different from his other role, as downstairs neighbour, the posh Richard who, with his wife Chloe, is constantly complaining (with justice) about the late night noise. (And about something else…)
Malcolm Shields is Hoggy. A very well-establish Scots actor who has worked with Communicado and the Citz in Glasgow amongst many others, his portrayal of the almost constantly half-drunk Glaswegian is comedy gold.
Cheryl Marie Dixon is Helen, the girl (battered wife and mother) in jeans and strappy top Nellist picks up and brings back to the flat and Sophie, the downstairs neighbour (in a dress), wife to Richard and pretty arrogant in her own right. Dixon convinces as both.
Finally there's a woman, a significant figure in the local underworld—very scary. She's Denise, played by the always excellent Jacqueline Phillips, who provides comedy moment which is at the same time absolutely hilarious and pathetic (and totally unexpected).
Katy Weir, joint artistic director of ODDMANOUT, gets the pace spot-on, introducing some telling moments of stillness, some effective physical theatre, and is aided by a set by Molly Barrett which s not only appropriate but also focuses the action and the audience's attention and an often subtle and always effective sound design by Matthew Tuckey.
It's obvious, I think, that I enjoyed Floorboards but there's more to the play than just the comedy, often hilarious though it is. These are real people. OK, Chloe and Richard are a bit two-dimensional but they're only there for a very few minutes and the rest are well-rounded. Although they have one major characteristic which stands out they do have enough in them—even the foul Nellist and the frightening Denise—to make us feel some sympathy of them, even if only momentarily. And that is, I would suggest, the sign of good writing well performed.
Floorboards runs until Saturday 18 May (not Sunday and Monday).
Reviewer: Peter Lathan