Flowering Cherry
Robert Bolt
Troupe in association with Neil McPherson for the Finborough Theatre
Finborough Theatre
–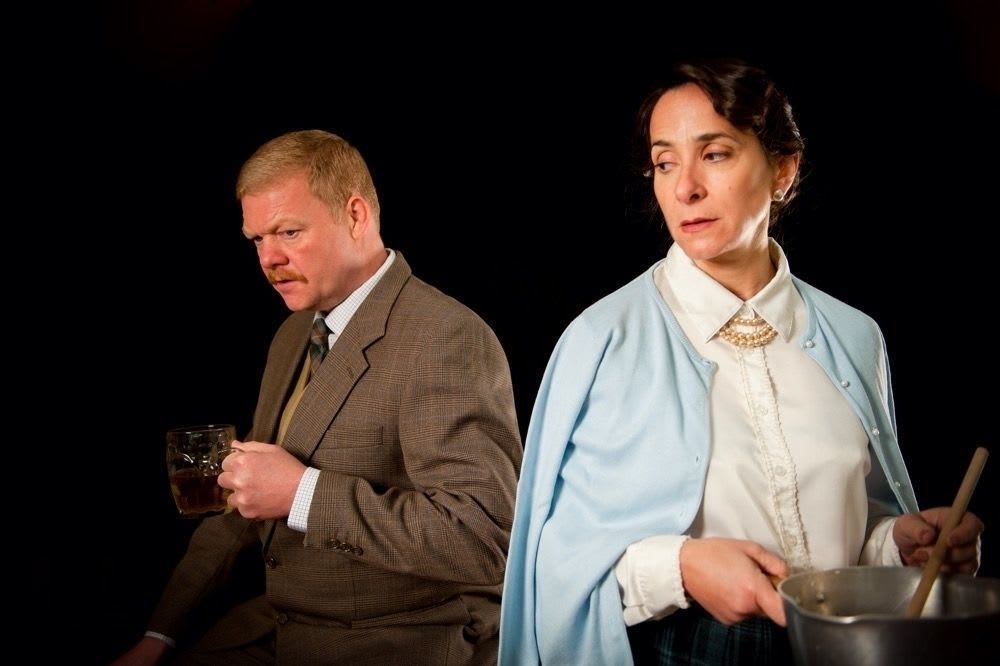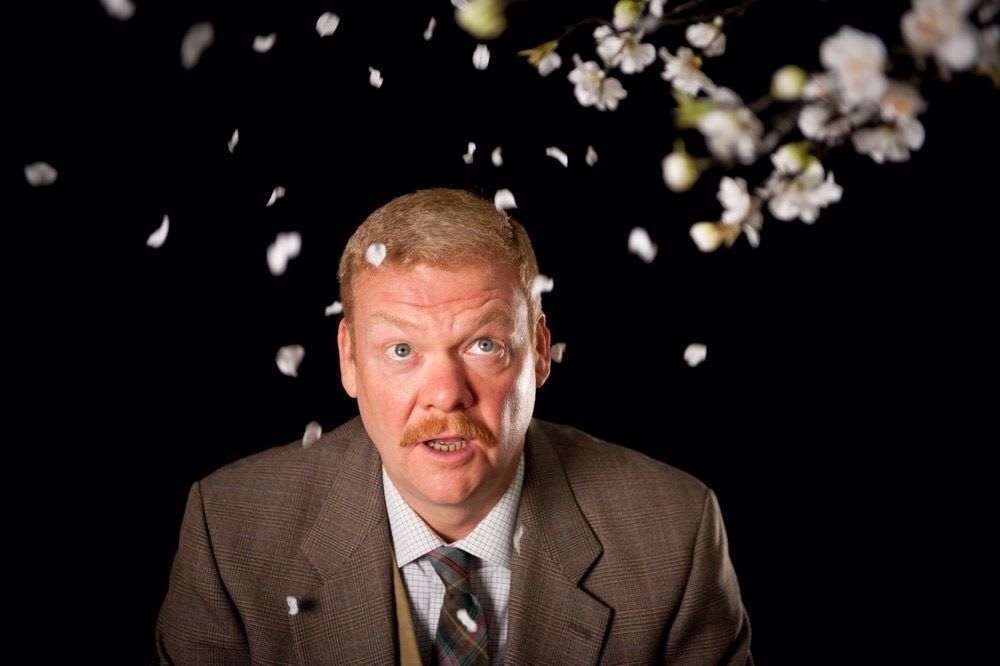 Robert Bolt's early play Flowering Cherry at the Finborough Theatre touches on many of the anxieties of the 1950s. Work is a dull and unfulfilling place to be. Home is a family riven with dishonesty and fast disintegrating. Its moral boundaries no longer respected by outsiders.
The play is set in the kitchen of a suburban home and centres on Jim Cherry (Liam McKenna) who is restless and dissatisfied with his life. He likens going to his office to the act of walking on corpses. Longing for something different, he talks about a golden childhood memory of Somerset and a symbolic figure of the farm worker, old Jesse, who could bend an iron poker with his bare hands.
Jim's family regard much of what he says to be a fantasy. His son Tom (James Musgrave) refers to him as a phoney. Isabel (Catherine Kanter), his wife, had once regarded his talk as a kind of poetry, but is growing tired of his "cardboard promises" and tells him he has "let me down so often all my bones are tender".
Soon his children are to move from the family home. The daughter Judy (Hannah Morrish) is an art student who is planning to share a flat with a college friend Carole (Phoebe Sparrow). Tom knows he is set to be called up for National Service.
I can see why those looking back at the cosy elite British theatre of the early 1950s might regard this play as a step in the direction of modern realism. After all, these characters are not well off, they wash their pots in the kitchen sink and even cook their own food.
However, the play hasn't taken a very big step. It is as if Bolt simply relocated his version of a Terrence Rattigan play into the suburbs and a lower middle class family. Except that this play has none of Rattigan's complexity of character or layered depth of dialogue. Here the characters are one dimensional, and most of what is said is explicit with nothing below the surface.
We don't have to wonder about its meaning, though sometimes we might wonder why it's there. When a visiting salesman wants to flirt with Isabel, he asks her to give him her potted cactus plant. When Carole decides to flirt with Jim, she promises him a kiss if he can bend an iron poker.
I had difficulty in believing in the characters or the situation and I began to suspect some cast members felt the same way. A number of them seemed permanently pensive as if something terrible was about to happen.
Jim Cherry is an unsympathetic character who arrives on stage boasting to a work colleague and bullying his son. He gets drunk, steals his wife's money and lies to everyone. It is difficult to care about what happens to him or to want to spend much time with him. That makes it a difficult part to play.
Liam McKenna pitched this character as a man enthusiastically talking and smiling to escape being found out. At times, the performance shifted towards the deliberately comic and some of the audience did find it funny. However, I was never certain where the character could be taken that would make him real and interesting.
The managers of the London Haymarket Theatre in 1957 would not have felt they were likely to shock their audiences when they decided first to stage this play. Like a lot of theatre, it gave them light entertainment about relationships not working. It offers no insight or social criticism. It is simply entertainment.
Reviewer: Keith Mckenna