Flowers for Mrs Harris
Based on the novel by Paul Gallico, book by Rachel Wagstaff, music & lyrics by Richard Taylor
Chichester Festival Theatre
Chichester Festival Theatre
–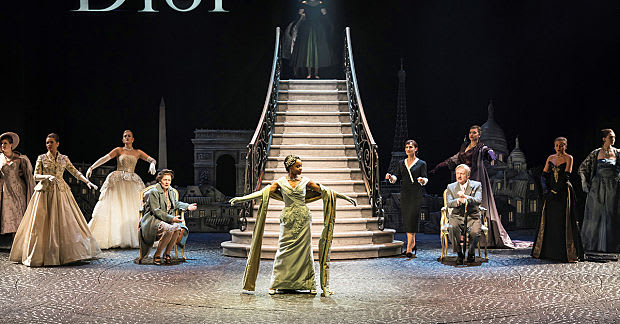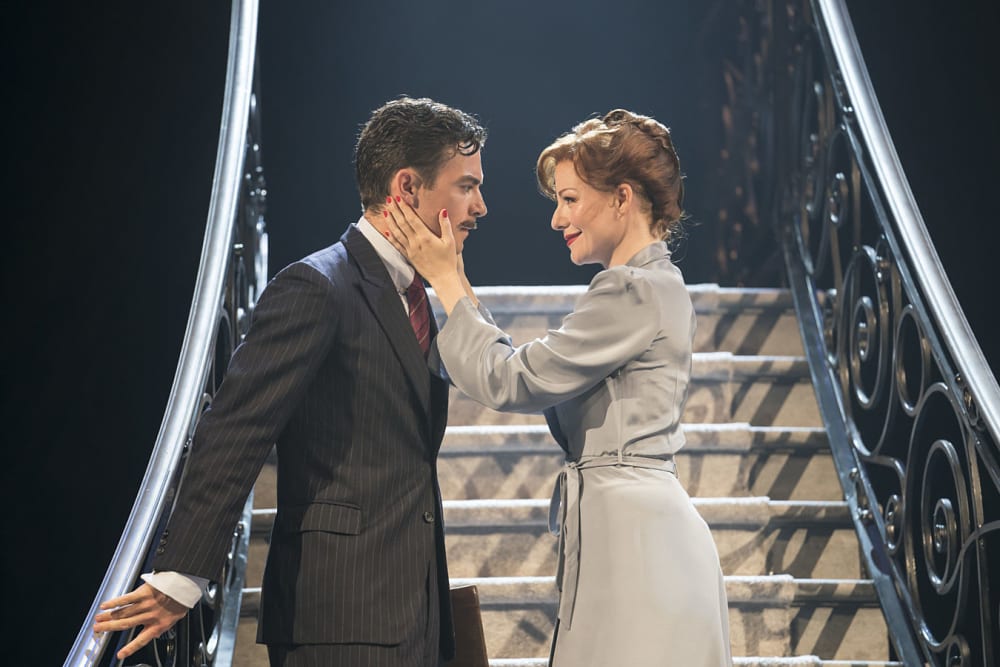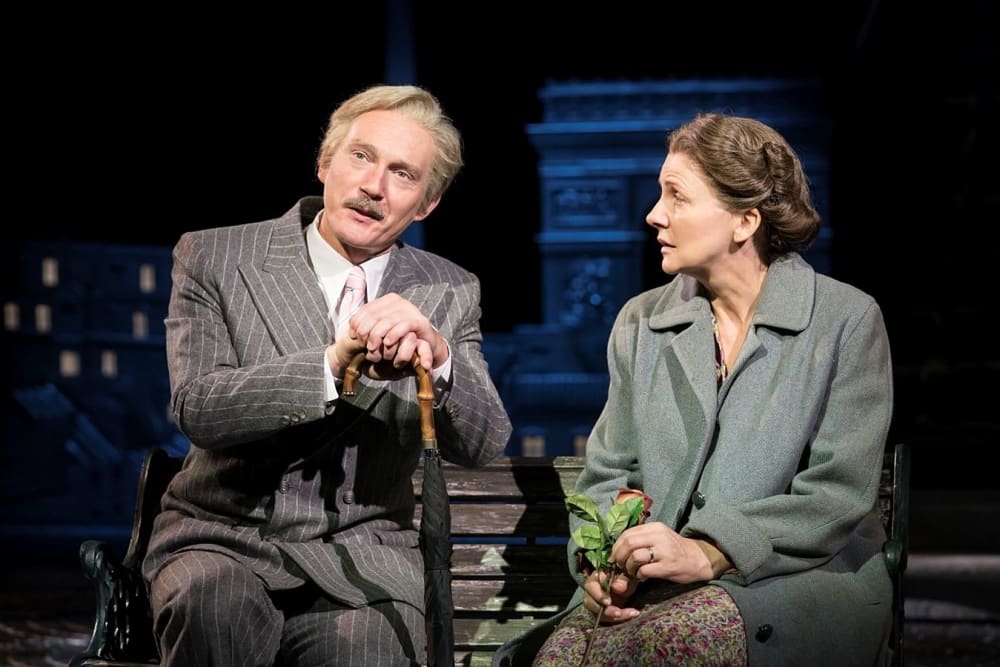 Flowers for Mrs Harris was first produced at Sheffield Theatres in 2017 then revived in 2018 at Chichester where this recording was made by The Other Richard. It gives a very real sense of being in the theatre with a great deal shown full stage while going in closer as the actors' performances draw you in to concentrate upon them.
Set just after the Second World War, when rationing and bomb sites were still very much a feature of life, it first presents us with warm-hearted Battersea cleaning lady Ada Harris apparently talking to her devoted husband Albert on what appears to be their wedding anniversary. Things are tough and he urges her to take a holiday, sell his old watch, treat herself—it's 31 years since they went to Skegness and had a holiday—but she's used to grafting, doesn't need fancy things.
Mark Meadows as Albert and Clare Burt as Ada create an image of a devoted couple in a happy marriage and the kitchen cabinet with its drop-down flap and the teapot in its cosy on the table give a perfect picture of a working-class household in the mid-1940s.
After a power cut interrupts the scene, Albert suddenly isn't there: 53-year old Ada is a widow, on her own for many years, perhaps since the First War, though in her mind Albert is still with her. Her warmth and resilience provide life support and cheer for the people that she does for: a retired Major (Gary Wilmot), depressed accountant Bob (Louis Maskell) and chaotic, neurotic, struggling actress Pamela (Laura Pitt-Pulford) on whom he is keen and posher people like an émigré Countess (Nicola Sloane).
Ada's best friend is Violet (Claire Machin), another widowed cleaner who lies next door in Willis Road. They help each other out. It's while helping Violet at the house of one of her upper-class clients that Ada, for the first time, has a sudden aspiration for something beyond her usual existence: a dress like the one she's caught a glimpse of when tidying up at Lady Dant's. It's a ravishing red number by the newly fashionable Christian Dior.
How could three shilling (15p) per hour Ada ever find the £450 it would cost her? But she has to have one. Ada and Violet don't know how to go about it but with relentless labour and a little luck they find out and raise the money. After 2½ years and a lot of sacrifice and hard work, Ada's boarding a plane and off to Paris on a day trip but there are still lots of obstacles to overcome.
Richard Taylor's melodic score ranges in style from echoes of Bart to Sondheim but always arising naturally from the feelings and the situation and it is delightfully sung. Clare Burt is a splendid Mrs Harris; you couldn't see a more honest performance beautifully paired with her Albert and Violet. When the second act moves to France, most of the cast double in very different roles with Joanna Riding now a sophisticated vendeuse with a warm heart, Laura Pitt-Pulford now a couture model missing village life, Louis Maskell a Dior account manager admiring her at a distance, Gary Wilmot a pompous investor and Mark Meadows a Marquis who is captivated by Ada's lovely nature. Mrs Harris helps to change all their lives.
With Lez Brotherston's design and Mark Henderson's lighting, the attention is all on the actors. A doughnut revolve keeps action literally moving (and this video makes you very aware of how skilfully the cast negotiate it), traps change the minimal furniture in an instant. London becomes Paris with BEA boarding steps swapped for an elegant staircase and a change of identifiable skyline and of course there are some fantastic couture creations. Director Daniel Evans creates a great sense of family not only in Willis Road, Battersea but in Avenue Montaigne too and draws performances from his cast that will bring tears to your eyes, though they are finally happy ones.
If self-isolation is getting you down, this is just what you need to feel human again.
Reviewer: Howard Loxton