Flowers for Mrs Harris
Based on the novel by Paul Gallico, book by Rachel Wagstaff, music and lyrics by Richard Taylor
Chichester Festival Theatre
Festival Theatre, Chichester
–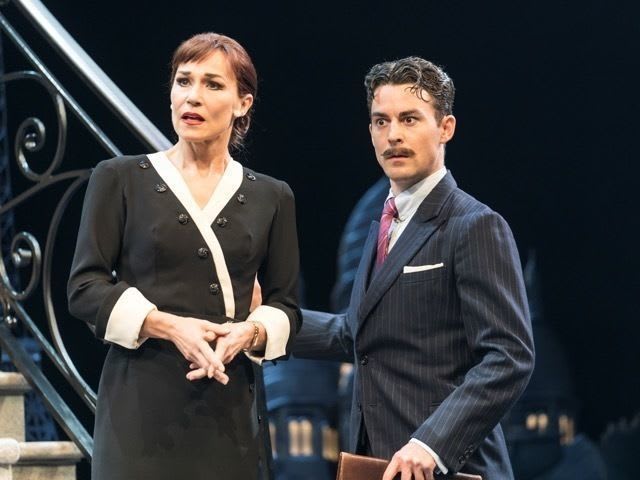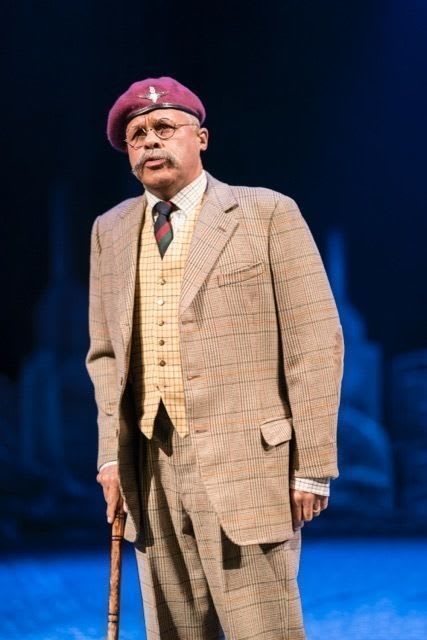 Mrs Harris is the most unlikely fairy godmother ever invented, yet here she is making wishes come true simply by a kind and perceptive desire to make people happy.
In the aftermath of World War II, England is in the grip of austerity yet widowed London charlady Ada Harris feels she has everything she needs, until she is left breathless with wonder at the sight of an exotic Dior dress hanging in the wardrobe of one of her rich clients. It may be irrational, impractical and virtually impossible but she has to have one, and that's when Mrs 'Arris begins her journey.
The show is mostly 'sung through' and I found the first half to be very slow-moving (not helped by the volume of the orchestra rendering many of the lyrics inaudible) as we are introduced to the eclectic mix of Mrs A's customers. Too much time is taken with each character, but what comes through is the caring and kind personality of this cleaning lady who, it seems, really cares about them all despite the mess they leave for her to sort out each day.
Some of the best scenes here are between Clare Burt's Ada and her long-time friend and neighbour Violet Butterfield, with Claire Machin giving full weight to the comical aspect of the dialogue, her character being the more pessimistic but given to very funny, pertinent comments.
It is in the second act that the show really comes to life when Ada Harris, after a small football pools win and three years very hard work, has managed to save enough money for the dress of her dreams and she travels to Paris full of anticipation.
Lez Brotherston's set depicts each location beautifully with a backdrop of silhouetted magically white buildings: Battersea Power Station etc. for London, switching to the Arc de Triomphe etc. for Paris. End of act I and centre-stage, a huge flight of steps rises to the plane for Paris switching for act II to become the steps for descent into France. Mrs Harris has landed.
Most of the actors have now changed names and personalities and re-located to Paris and it's not long before the lovely Mrs Harris is caring for them too, her down-to-earth attitude cutting through all the pomposity and 'a nice cup of tea' being the panacea for all ills.
Here, Joanna Riding is even more impressive as the overworked Madame Colbert than previously as rich Lady Dant. Louis Maskell's Bob is the equally slovenly André Flavel, but providing a lot of laughter at his near collapse when briefly kissed by model Natasha whose later "I would love to scrub a floor again" caused more laughter but rather more derisive in style.
Laura Pitt-Pulford is the sweet and lovely Natasha in compete contrast to her spoilt and selfish would-be actress Pamela and it's always good to see Gary Wilmot, here in a succession of roles and bringing his unique personality to each one.
It's pleasing touch too that Mark Meadows's Mr Harris becomes the Marquis de Chassagne, the affectionate friend in Paris, and who could resist gasping with admiration and delight at the wonderful creations which descend that Dior staircase, sumptuous dresses awash with glorious colour.
It's a very heartwarming conclusion when Mrs Harris has everything she needs.
Reviewer: Sheila Connor