Follies
Music and lyrics by Stephen Sondheim, book by James Goldman
National Theatre
National Theatre (Olivier Theatre)
–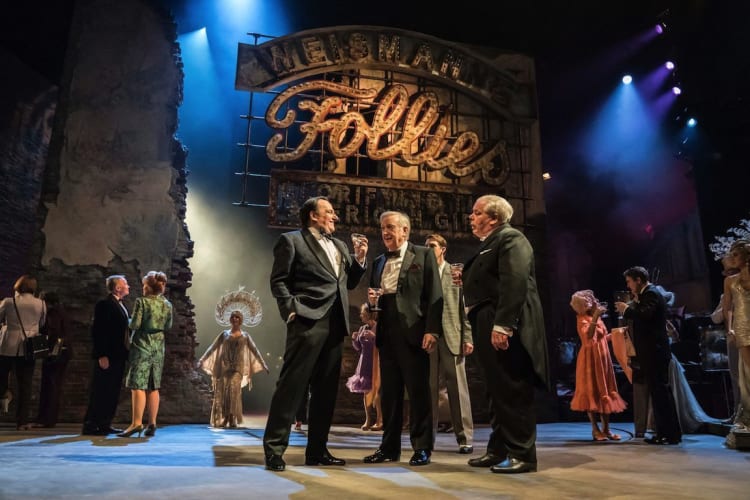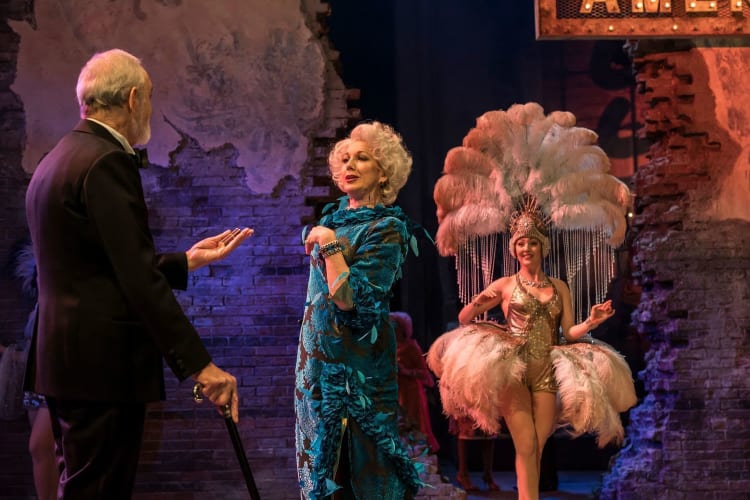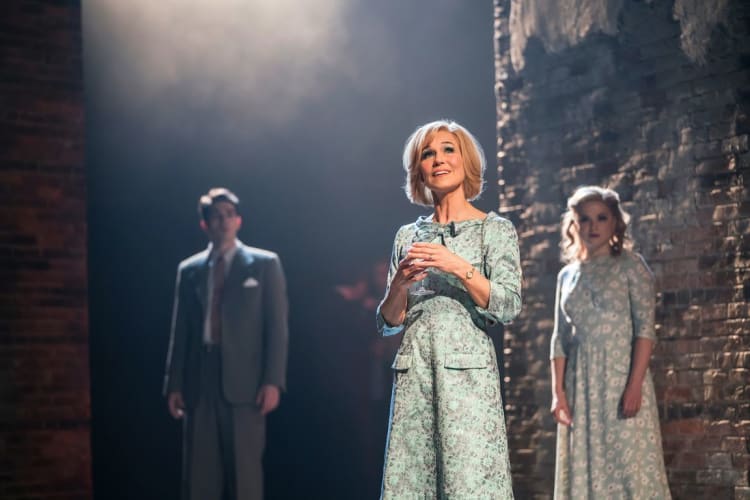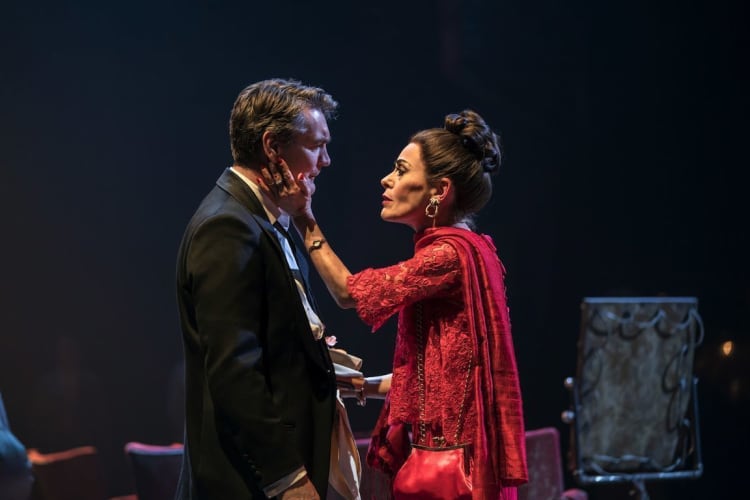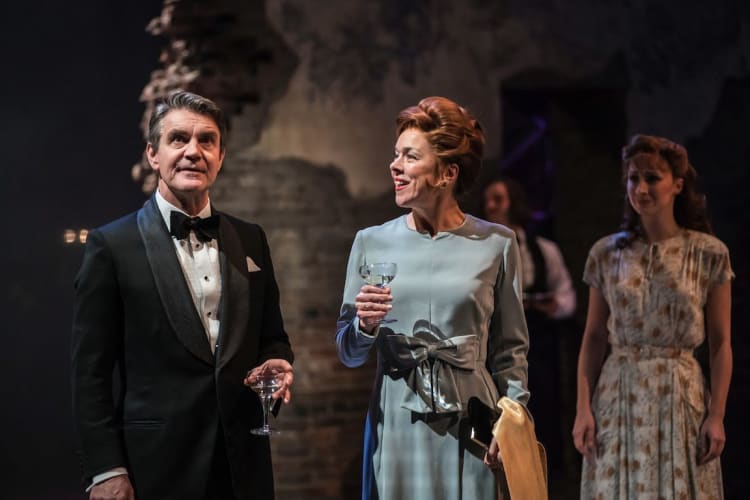 Dominic Cooke's production of Sondheim's Follies is back in the Olivier with some cast changes, a triumphant presentation of a large-scale musical that looks and sounds splendid.
Goldman's book presents a party given by impresario Dimitri Weismann in the theatre now being demolished to reunite those who appeared in his long-running Follies there. The theatre seems full of the ghosts of the past, the showgirls in feathers and spangles parading unseen by the guests, many of whom are also paired with their younger selves as they relieve past loves and reappraise the partners they ended up with, all beautifully interwoven.
We get a good helping of what those old shows were like too, but used to tell another layer of the leading personalities' stories.
Joanna Riding now plays Sally and Janie Dee returns as Phyllis, showgirls who shared digs and dated lawyers Ben (Alexander Hanson) and Buddy (Peter Forbes) back in 1941. Sally loved Ben (she still does) but he married Phyllis, while Buddy married her. Both pairs are still together, though not happily, and though Buddy is still devoted to Sally he has a steady girl in another town.
While this quartet and their younger selves are the main story strand, this there are sharply drawn portraits of many more, each with a key number among the twenty songs in this show, some of them clever pastiches of period styles.
There is Solange (Geraldine Fitzgerald) who has used showbiz glamour to create a cosmetics brand with "Ah, Paris!", Claire Moore as Hattie sings her old showstopper "Broadway Baby", there's Tracie Bennett as Carlotta with "I'm Still Here" and on press night Josephine Barstow (standing in for an indisposed Felicity Lott, from whom she is scheduled to take over later) in the soaring duet with her younger self (Alison Langer) "One More Kiss"—it's a show packed with great tunes and witty lyrics.
Choreographer Bill Deamer provides dances that sparkle and Vicki Mortimer's design and innumerable costumes offer everything from 1940s simplicity to showbiz dazzle while Paule Constable's lighting gives us showgirls emerging from a derelict and decayed auditorium into bright spotlights.
Follies mixes theatrical nostalgia with a critical look at human folly, dreams, delusions and disappointments. Sharply observant, it is sometimes very funny and frequently moving,
This production is played without any interval and lasts well over two hours, but you don't want it to be over. It can be recommended without qualification—and fully deserved the standing ovation it got from the whole house.
Reviewer: Howard Loxton