Food Wars - the battles on the home front
Ivan Cutting /Jon Tavener
Eastern Angles
Sir John Mills Theatre, Ipswich
–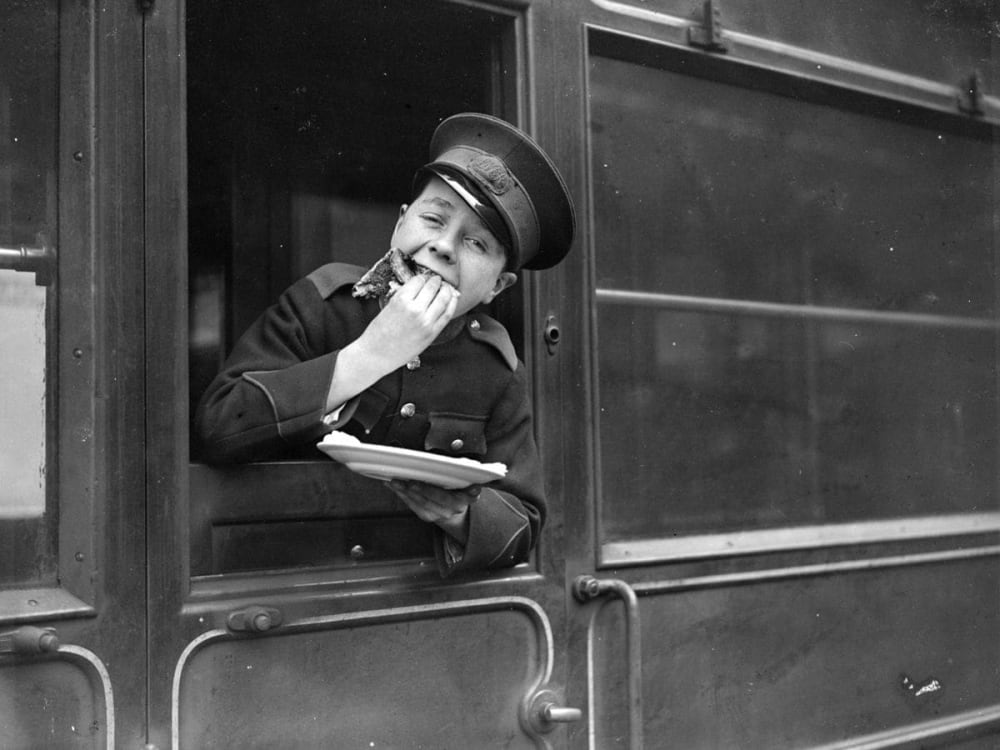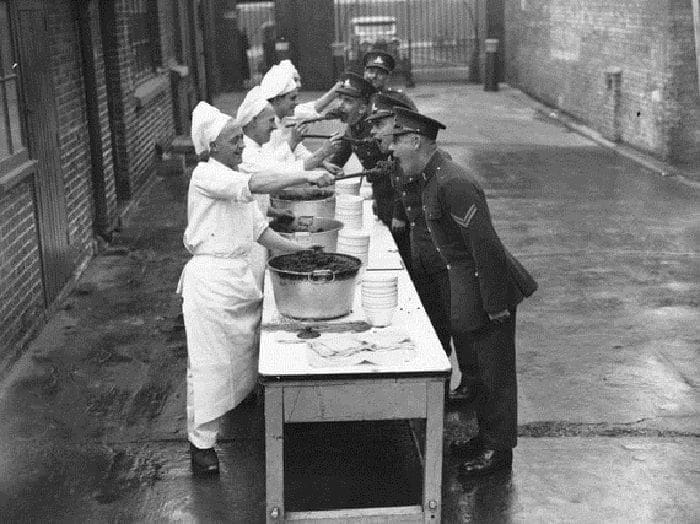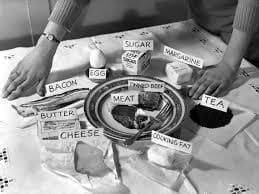 Many of us know about food rationing during World War II from our history lessons at school, but there are still people who remember living through it and it's important to capture these memories before it's too late. There are not many left who would remember rationing in World War I, however, and with the focus on the terrible slaughter in the trenches, the Home Front is often a somewhat neglected subject.
Eastern Angles lifts the (saucepan) lid on both these subjects with two short plays written as part of Harwich Haven Sanctuary and Surrender Project, which specifically look at the 100th anniversary of the German U-boat surrender at Harwich port.
The first play—Oh What a Lovely Food War, written by Ivan Cutting—was designed to tour on the back of a trailer to open air festivals in the summer and as such lacks some depth and cohesion when placed in the confines of the theatre.
Set around the idea of the music hall, three characters tell us a little about the history and implementation of food rationing in WWI and what it meant to ordinary people including the farmers and housewives of Britain, as well as giving a potted history of the various Lords in Government who took the task on with mixed outcomes. It also includes a spoof on The Great British Bake Off with a rather low-key scene about creating bread from potato flour. The scenes that work best are when Sally Ann Burnett is doing her turn as music hall star Marie with Hayley Evenett as the compère and this is when the play really comes to life.
The second play—Saving our Bacon, written by Jon Tavener—is much better both in structure and content. Based on memories recorded recently in Retirement Homes, this centres on one family: a mother who lost her husband in the first conflict (Sally Ann Burnett), daughter Treacle (Hayley Evenett) and her 'intended' (Joseph Phelps) who is called up to the navy soon after they are married. This looks at the struggles and ingenuity that women developed on the Home Front and the effects of war on the men that went to fight . A very thoughtful as well as humorous piece which gives a good insight into domestic life at the time.
All three actors give it their best; the pace is good and the history sound. On the whole, an entertaining and educational evening about a part of our history that might yet become more relevant than ever thought possible as a No Deal Brexit looms on the horizon.
Reviewer: Suzanne Hawkes