Fool Moon (Il Mondo della Luna)
Joseph Haydn
Bampton Classical Opera
Westonbirt Orangery, Gloucestershire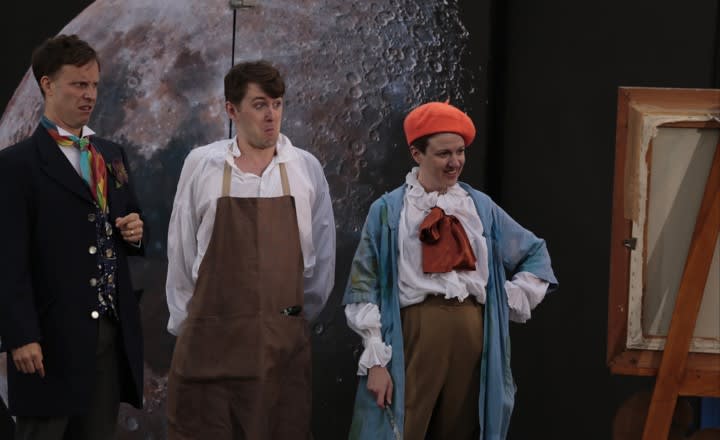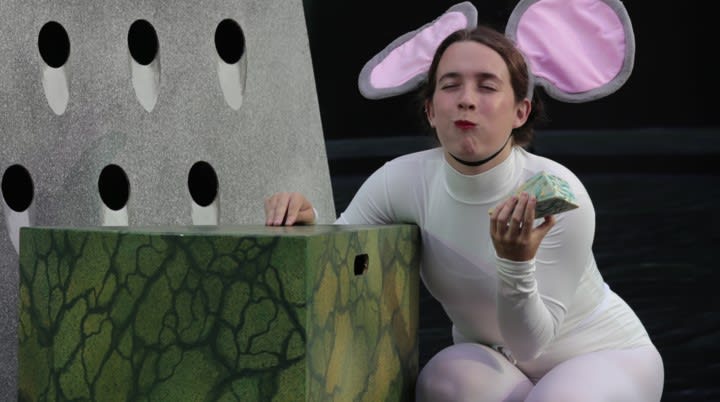 The huge revival in performances of once-forgotten Handel operas seems to have had little effect on the fortunes of the even more neglected operas by Joseph Haydn.
The once authoritative Kobbé's Complete (sic) Opera Book contains not a single reference to any of his 22 operas in its 1,400 pages, despite the Dorati recordings of 1978, and apart from occasional productions at Wexford, and more recently in Italy and Germany, they remain a rarity on the stage.
Be thankful, therefore, for the enterprise of Bampton Classical Opera, staging its sixth Haydn opera since its formation in 1993, which makes it surprising that it has taken until now to choose his currently most popular piece, Il Mondo della Luna. Perhaps it was the lively English Touring Opera version of 2014 that made artistic directors Gilly French and Jeremy Gray until now search out even rarer fare.
The libretto by Carlo (Servant of Two Masters) Goldoni is a piece of inspired lunacy satirising the Age of Reason written for an Esterhazy wedding. The credulous Bonafede is tricked into thinking he has been transported to the moon, where women are obligingly subservient, and where he is again fooled into agreeing the marriage of his two daughters and their maid to their three suitors.
The production is charmingly modest—a large box camera cum Tardis for space travel taking the place of Haydn's telescope—and designed to fit the inside / outside settings at Bampton's touring venues.
French's free verse translation is a delight, delivered with exemplary clarity by the young cast. Goldoni might applaud the bogus astronomer Ecclitico's claim "to foster a life as an imposter" but would have pondered the meaning of an original rhyme of "Heaven" with "Apollo Eleven".
Sian Dicker stands out in the seria role of Flaminia, cast as a painter with Picasso-like tendencies. Her huge voice is agile in coloratura and produces a thrilling sound at the top of the range, so much so that it might be even more effective if held back ever so slightly.
The tall, clean-cut Jonathan Eyers dominates the stage as Bonafede, not only for the quality of his rich, powerful bass, but by playing the difficult role of a complete idiot with absolute conviction. Nathan Vale's exudes conman charm as Ecclitico, Iuno Connolly displays depth of tone beneath Clarice's flightiness, Margo Arsane is a suitably sparky maid and Sam Harris her amusing amor, with Catherine Backhouse bringing a rich mezzo to the trouser role of Ernesto. Conductor Thomas Blunt and the onstage orchestra (at Westonbirt) bring out the harmonic subtleties of Haydn's score and never overpower the singers.
Fool Moon can also be seen at St John's, Smith Square, London on Friday 16 September.
Reviewer: Colin Davison