Fool Muun Komming! [BeBg/YEsyes/ Hi5.4sure.TruLuv;Spank Spank:SOfun_Grate_Times]
Sam Kruger
Assembly Rooms
–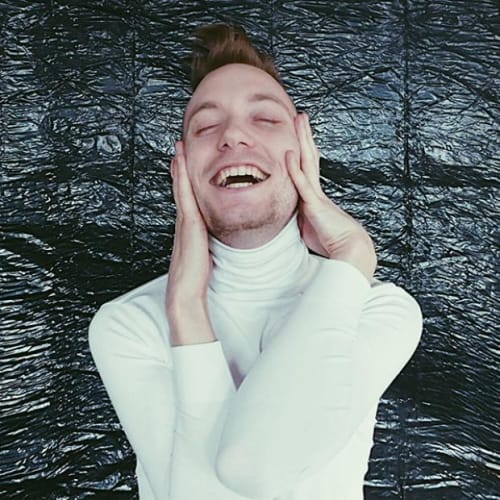 Sam Kruger's sci-fi epic, understated armageddon love story is a scrapbook of beautiful, irreverent diversions told through a series of visions-within-dreams. Sam's other-worldly presence and playful enthusiasm could easily be written off as knockabout buffoonery. However, there are flashes of darkness and social critique that give the piece much greater depth: a light scratch beneath the surface and there is a sadness, a loneliness, a desperation.
Fool Muun Komming! (etc) is, as Sam explained after the performance, "difficult to describe"; I think this is because it isn't the plot that is important here. For me, this intelligent, ridiculous, original and touching performance gives us a sense of the need to find a connection, understanding and comfort in troubled, apocalyptic times. And it is Sam's spirit, his playfulness and commitment to every moment and gesture that makes the experience so compelling.
Having won several awards at other international festivals (Montreal, Edmonton, Minnesota), this is Sam's first time in Edinburgh and I am reviewing one of the earlier performances here. So, word hasn't yet got out that this brilliant young performer and his manic comedy character are sure to become a massive hit at this year's Fringe.
Reviewer: Tony Trigwell-Jones