Footfalls and Rockaby
Samuel Beckett
Jermyn Street Theatre
–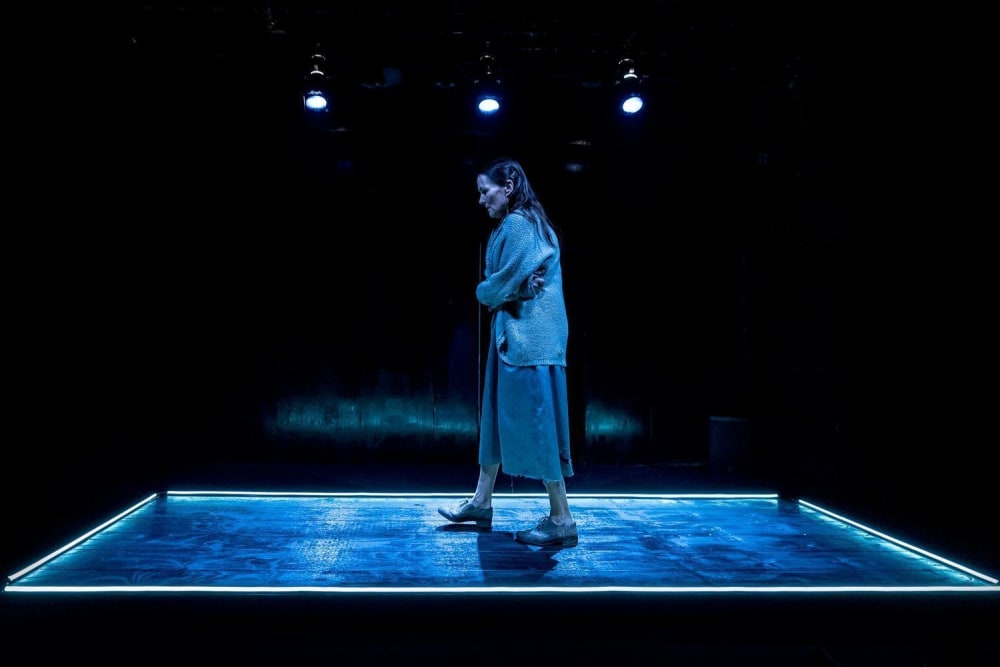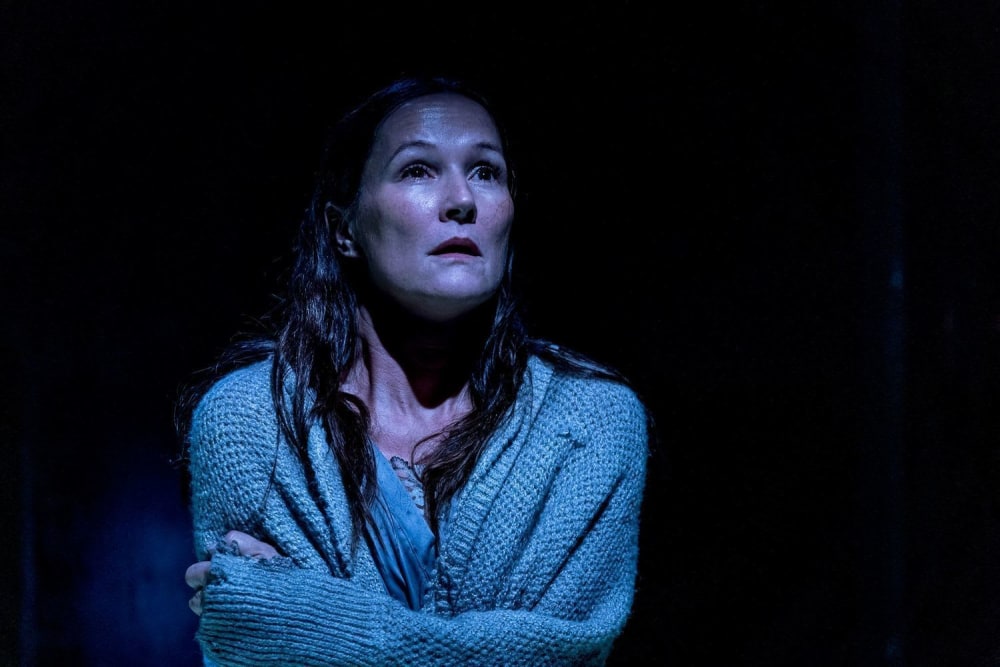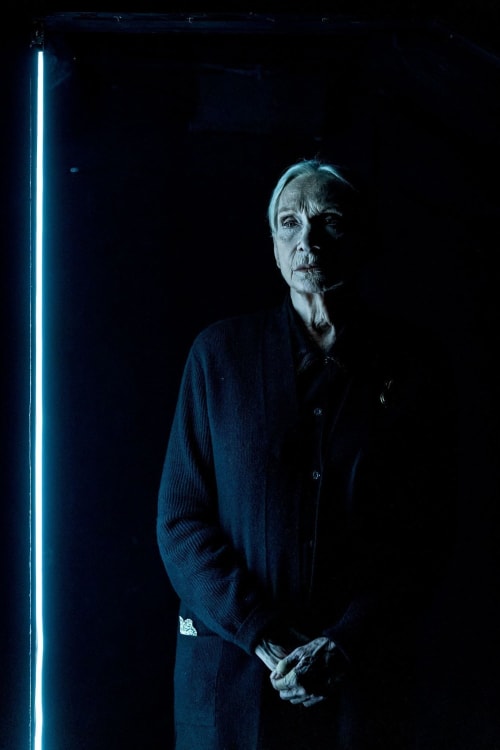 This double bill of two of Samuel Beckett's short plays lasts only three-quarters of an hour but in makes a mesmerising evening. These are poems rather than dramas. There is no obvious narrative in either, though hints of back-stories, though they leave you to decide on the detail. Both are plays about death and dying, about memory, in Footfalls about something that went wrong, in Rockaby something that never happened.
Simon Kelly's design gives them separate locations in the same black void. In Footfalls, daughter May (Charlotte Emmerson) walks up and down in a rectangle marked out by strips of white light, while in Rockaby, the Woman played by Sián Phillips sits in a rocking chair within a cube outlined in the same way.
Beckett, and now those who control his estate, have always opposed deviation from his scripts and this presentation maintains their simplicity.
In Footfalls, May continually traverses the same stretch of corridor outside the room where her mother may lie dying or have already died. Nine paces this way, take a breath then nine steps back again, she hears her mother counting them out to the sound of her footfalls. We hear her too, the voice is Sián Phillips, though really it's inside May's head and may be her memory.
May, arms crossed hugging herself in her grey cardigan, hugs herself, asking her mother if she needs help: a pillow plumped, a sponging, the bedpan, say a prayer for you. The answer always the same "Yes, but it is too soon."
The chime of a bell and a blackout separate series of episodes as the voice refers to something that happened in May's girlhood, something that stopped her from ever going out.
Between the two plays, Sián Phillips crosses the stage to her rocking chair singing the "Rockaby Baby" lullaby before the chime borrowed from Footfalls marks the beginning of Rockaby. This play presents an old lady who sits motionless except for the rocking and the times when her lips quiver as she asks "more" or matches the voice we can hear in her head saying "time she stopped." As that voice gives a glimpse into her life and that of her mother, she is revealed as a woman who has spent her life searching for something, for someone, and never finding them.
Sián Phillips delivers it beautifully with immaculate phrasing and timing and makes it incredibly moving as she sits, her physical presence silent, facing approaching mortality.
Some people find Beckett's minimalism obscure and intimidating but director Richard Beecham's sensitive production belies that. This isn't an intellectual exercise but all about feeling which in this intimate space you receive by a kind of osmosis. Despite their bleakness, these are plays full of compassion, I urge you to see them.
This production of Footfalls & Rockaby can also be seen at the Ustinov Studio, Theatre Royal Bath 24 November - 4 December.
Reviewer: Howard Loxton