For Once
Tim Price
Pentabus Theatre in association with Sherman Cymru
The Corn Exchange Newbury
–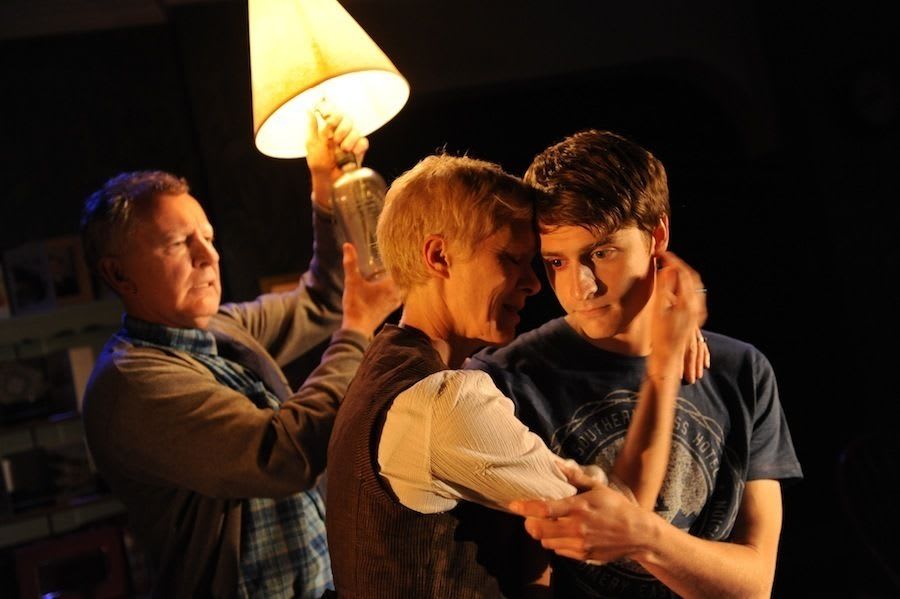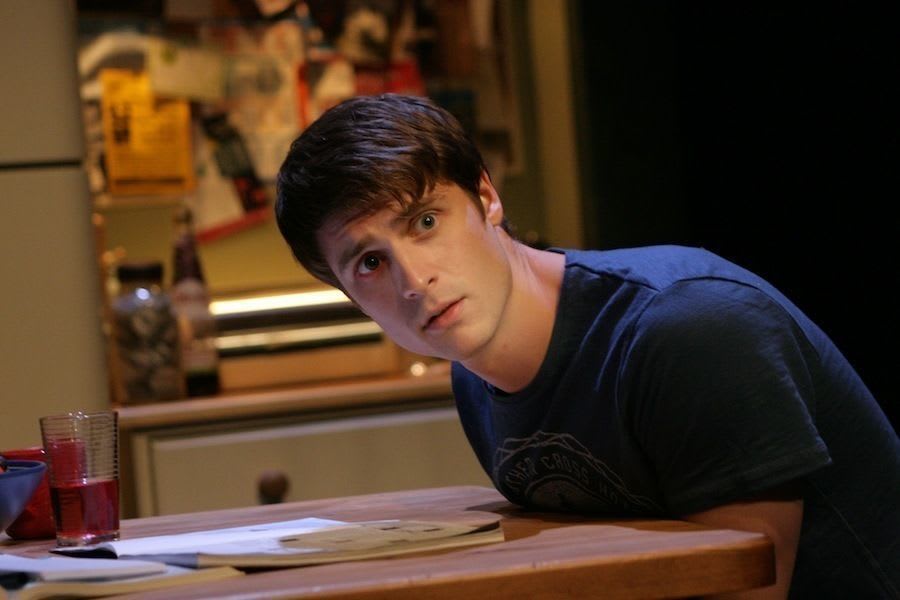 What happens to a family when a tragic car accident on a country lane takes the life of three teenagers leaving a lone survivor is the dramatic substance of Tim Price's intriguing dark comic play.
Through a series of three intertwining monologues, the Walker family address the audience directly relating their individual stories.
Set in the Walker's kitchen, convincingly designed by Anthony Lamble, the family maintain the façade of normality whilst their internal life is in turmoil.
Geraldine Alexander as April is the epitome of a loving mother and wife busily ironing her husband's shirts and worrying over her son's state of mind. To help cope with the aftermath of the car crash they have bought him a Labrador dog who is named Neil.
Their teenage son Sid, a sensitive and moving performance from Jonathan Smith, has lost his sight in one eye following the accident and is deeply traumatised by the whole event as he desperately tries to find a semblance of normality in his tortured life. The feeling of the loss of his friends in this rural village is palpable.
For young people, the rural life is not the idyllic dream but an isolated existence with little to do and a feeling of frustration as they seek other pastimes to fulfil their teenage needs.
Patrick Driver plays the father Gordon distanced from his family who is also seeking an escape from the confines of the claustrophobic village life by spending time away allegedly on business trips but staying in bed and breakfasts in surrounding towns and has already packed his suitcase and rented a flat to move into.
The characters have drifted apart and the dog is not going to help in rebuilding relationships, although Sid's cry for help in asking for assistance in having eye drops put in does momentarily bring the family together in what was a poignant moment.
The three actors give outstanding performances in Price's well-written and carefully-observed little gem of a play that is told with candour and honesty and challenges the very nature of family relationships and human fragility.
Directed with skill and sincerity by Orla O'Loughlin, with a remarkable subtle soundscape by Christopher Shutt, this was a thought provoking production that deserved a larger audience. Superb!
Philip Fisher reviewed this production at Hampstead Theatre.
Reviewer: Robin Strapp