Forbidden Broadway
Gerard Alessandrini
Menier Chocolate Factory
–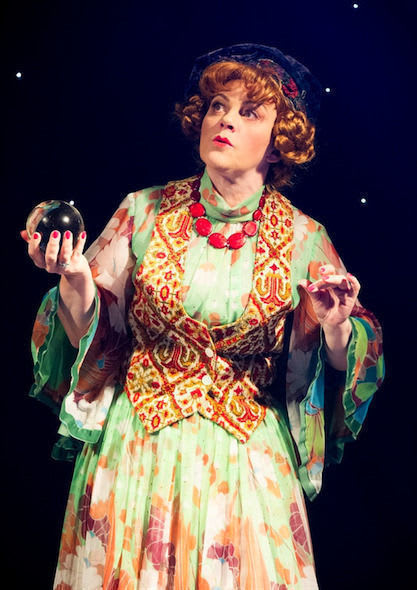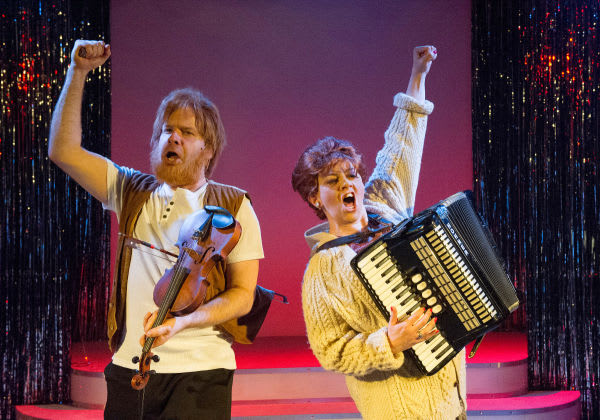 This latest version of a show that's been running in New York and around the world for thirty years got a rapturous reception from a first night audience packed with enthusiastic showbiz people.
Forbidden Broadway is played by the talented quartet of Anna-Jane Casey, Sophjie-Louise Dann, Damian Humbley and Ben Lewis and some of it is indeed extremely funny—some less so. It includes material that has been seen before and, even though it was all new to me, there were some moments that felt quite well-worn, but then this could have been self-referential humour; it is not easy to come up with fresh ideas about shows that have been running for decades themselves.
There are send ups of shows from Phantom to Book of Mormon by way of Mamma Mia, Wicked, Lion King (Hamlet on Safari), Miss Saigon (with a minute helicopter), Cats, Pyjama Game, Jersey Boys (brilliant!)and Spamalot, including a devastating treatment of Once (is Too Many) and an extended but hilarious sequence by the worn-out actors of long-running Les Mis culminating in a rewritten act one finale of "Ten Years More".
Matilda, Billy Elliot and even Oliver are involved in a piece on shows exploiting children who "work til we drop, singing obnoxious pop") and an up-to-date reference to the latest recasting of Charlie and the Chocolate Factory.
Of course, if you've seen all the shows you'll pick up more of the references, especially the sight gags referring to productions, but you certainly don't have to have been to everything to find Forbidden Broadway funny.
There is an outrageous impersonation of Cameron Macintosh, raking it in with his knowledge of exactly what Americans want. "In to the Words" is a delicious caricature of Stephen Sondheim and his machine-gun lyrics featuring Little Red Riding Hood, Sweeney Todd, Mrs Lovett and Seurat's Dot, though it is a cat fight between the two Anita's, Chita Rivera the original and the film's Rita Moreno that represents West Side.
There's a hard edge to a number that targets the intrusion of big corporations from Disney to BP, Warner Brothers and American Airlines on Broadway and some cruelly comic but sharply observed impressions of performers that include Julie Andrews, Elaine Paige, Liza Minelli and Angela Lansbury.
There is deft direction and choreography by Phillip George and a Christmas tinsel set by Morgan Large, who provides a plethora of colourful copycat costumes. The changes come fast and furious—frocks, wigs and make-up all done it seems in a flash before they are back on stage again.
If not every number hits home for you, the cumulative effect is considerable and this hard-working company certainly earned their first night standing ovation.
Reviewer: Howard Loxton