Forever Plaid
Stuart Ross
Katie Plews for Ovation
Upstairs at the Gatehouse
–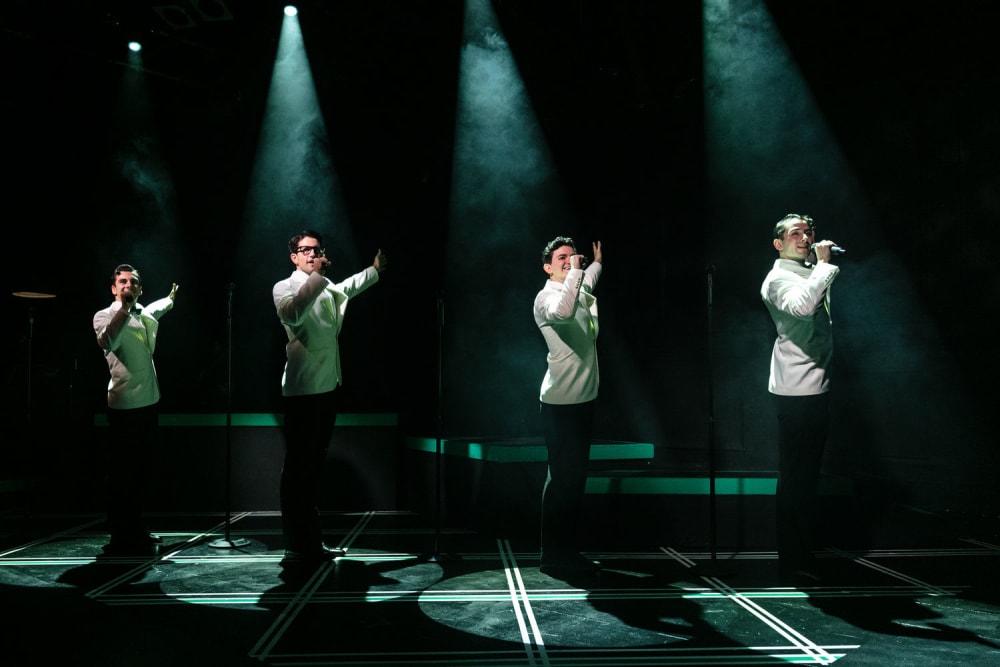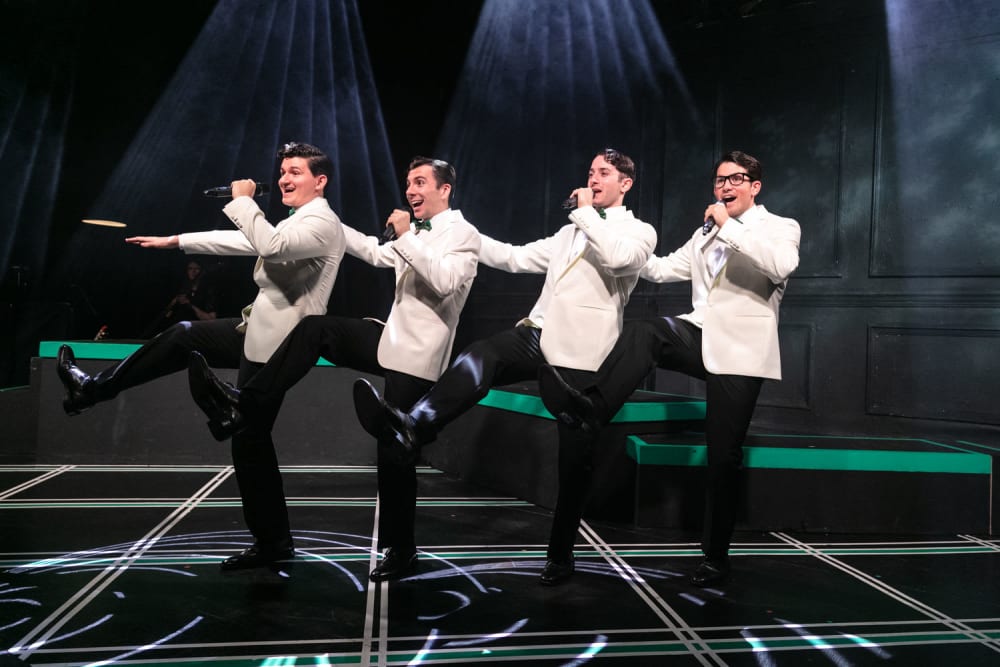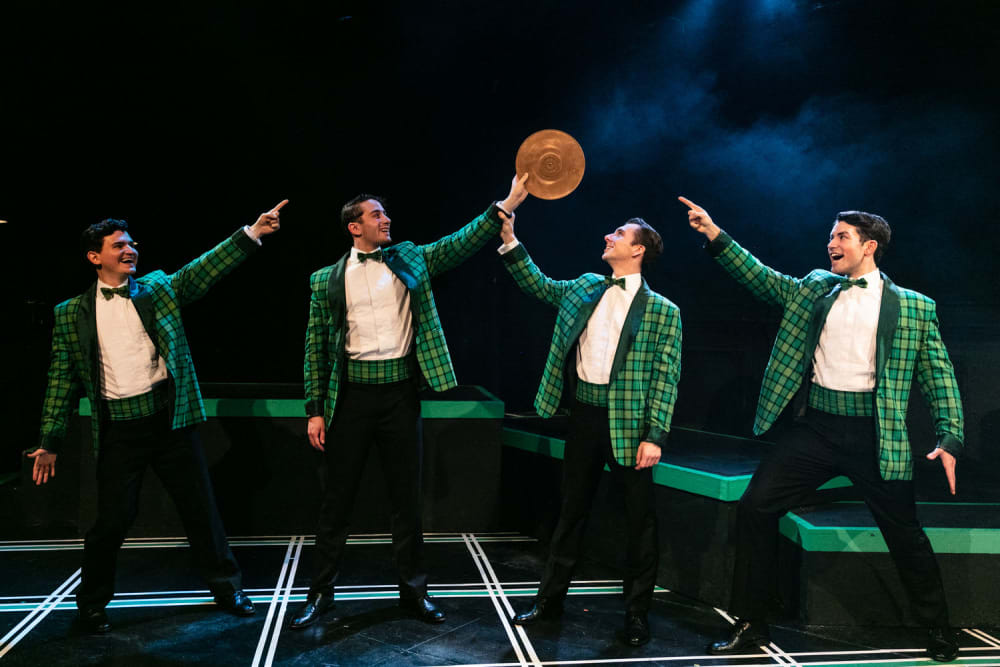 Forever Plaid is a (fictional) close harmony group formed by four young American guys while at high school and this is a celebration of a range of popular music from the fifties.
Stuart Ross created the show on the quirky conceit that in 1964, after playing at weddings and bar mitzvahs, they were on their way to their first big gig when they were all killed in a car crash with a coachload of convent schoolgirls on their way to the studio to attend the Beatles' debut on American television. Now, more than half a century later, they find themselves back on earth—and in Highgate, north London.
They have been given the chance to present the performance they worked so hard to prepare for, but can they still remember what they rehearsed back then? Stuart Ross's script gets a great deal of fun out of their attempts to do so, making this much more than a concert of oldies—there is even a delightfully silly send-up of the Ed Sullivan Show. It is worth pointing out that in the US in the '50s, plaid was a term synonymous with square: though it does have a tartan number, this isn't a Scottish show.
Forever Plaid is perhaps more revue than narrative musical. Things may sometimes seem a bit of a shambles, but that's all part of the fun. It's the characters in a carefully planned muddle, not the performers, with the quartet led by Cameron Burt's Frankie, with Smudge (Christopher Smart) a rich bass and stepbrothers Sparky (Alexander Zane) and Jinx (George Crawford), who is so nervous he gets a nosebleed.
Their repertoire is extensive, nearly 30 numbers from doo-wop to calypso. "Three Coins in a Fountain" to "Papa Loves Mambo", "Love is a Many Splendored Thing" to "Magic Moments", "Chain Gang" to "Day-O", even the Beatles' "She Loves You" sneaks in—with many more that you may never have heard before.
That may sound like an excuse for a nostalgia fest for anyone whose memories go back to the '50s, but this isn't a show for geriatrics. These are four well-matched vocalists who make a great sound together. They also have good comic timing and prove dab hands (and feet) in Racky Plews's witty choreography.
John Plews's direction keeps staging simple: all the emphasis is on the performers and sharing with the audience in this intimate venue. The band are just musical director Ian Oakley on keyboard and Jess Martin on double bass, but they make a huge contribution to the show's success.
This production was going to be this theatre's 2019 Christmas show, but lockdown was announced before it opened. It got just one performance when the dress rehearsal was turned into a public performance. It is great to see that cast, like the fictional Plaids, now back and Upstairs at the Gatehouse reopened.
With a more than halved, spaced-out audience following COVID-safe regulations (with an update to the show to reflect them), it can't be economically viable until they are lifted, but after so many months dark, Ovation is clearly delighted to be welcoming audiences back again and audiences are having a good time.
Reviewer: Howard Loxton