Forgotten Voices

Pleasance and Nick Brooke Ltd
Pleasance Courtyard
–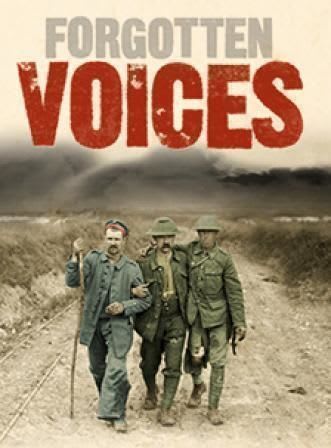 The Forgotten Voices series of novels is a well established, critically lauded and fascinating view into the lives of the men and women who experienced some of the most horrific and powerful events of the last century first-hand.
Delving into Max Arthur's Forgotten Voices of the Great War, the play Forgotten Voices takes segments from these stories and with minimal adaptation, albeit with some abridgement, tells them.
The stage holds five chairs and lecterns with a projected series of thematically linked paintings of various images from the War, the battlefields, hospital wards, munitionettes at work and the like, while the actors (only four at first) read the accounts with very occasional interplay signaling the move from one account to another.
It's a functional, if slightly disappointing, method of staging the production, although allowing various well-known actors to step into one of the seats on alternating night during the Fringe.
But, as a result, there's a clumsiness to it, and a lack of overall direction, which makes the entire escapade feel incongruously amateurish. Which is unfortunate, given the timeliness of such a play, and the subject.
Reviewer: Graeme Strachan