Formby

Salida Productions
Assembly George Square
–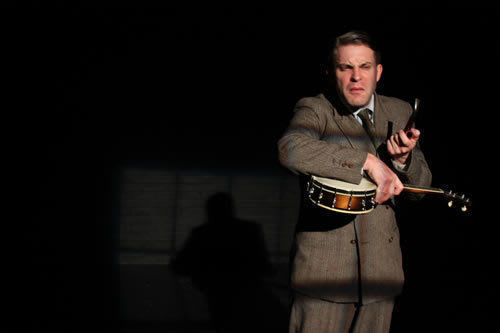 George Formby is an institution in the history of British Music Hall. The master of the uklele which was the center of his act, audiences love him for his songs. He married clog dancer Beryl Ingham who took over and managed his career until her death one year before his.
Formby is Ewan Wardrop's one-man show which tells his story and features his music. Wardrop, through his research and training, has positioned himself to be the only one to be able to take on this biographical work which is done very much in the music hall tradition.
Audiences still know, love and sing his songs. When they pass out the lyrics of two of Formby songs, you know that there is going to be a sing-along.
Reviewer: Catherine Lamm