Formosa
Choreography by Lin Hwai-min Music by Sangpuy
Cloud Gate Dance Theatre of Taiwan
Sadler's Wells Theatre
–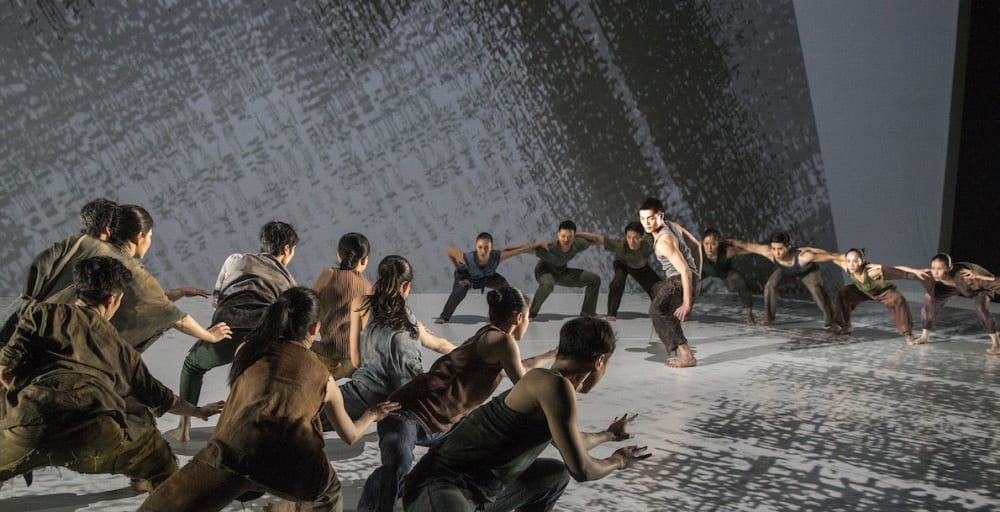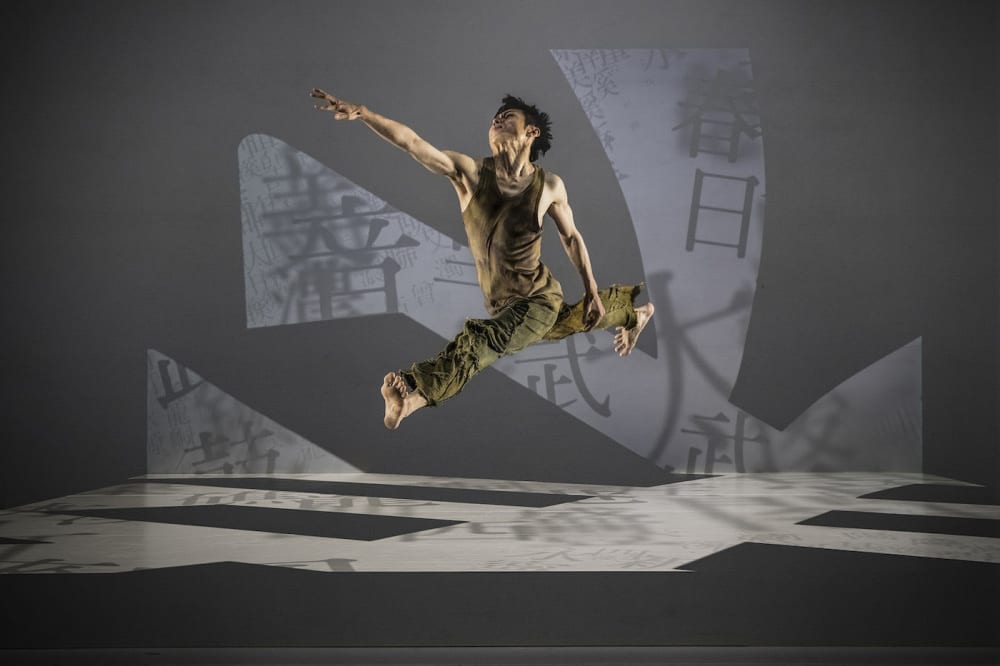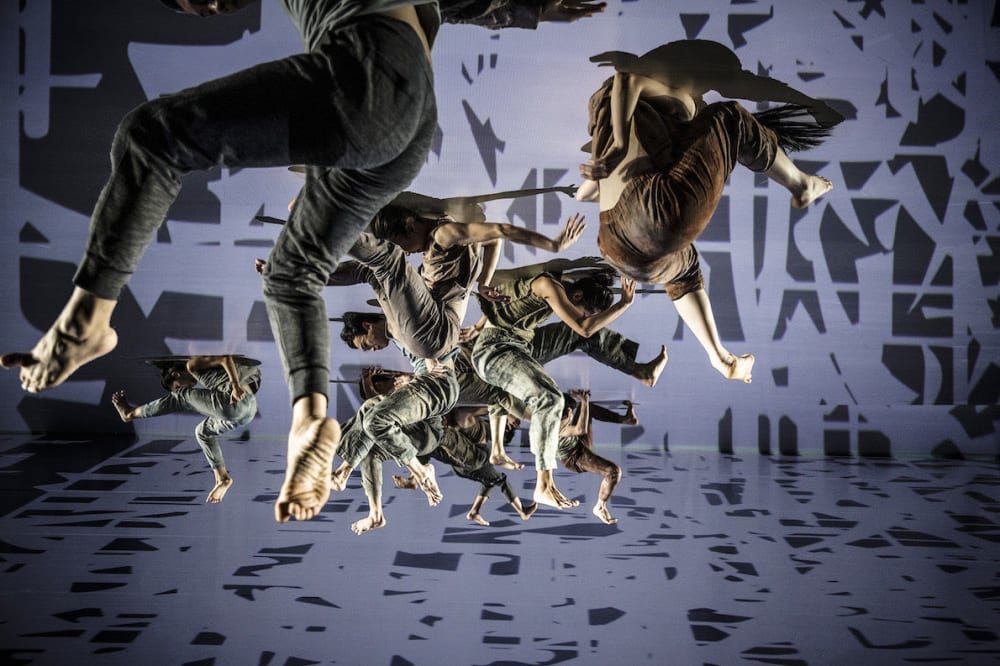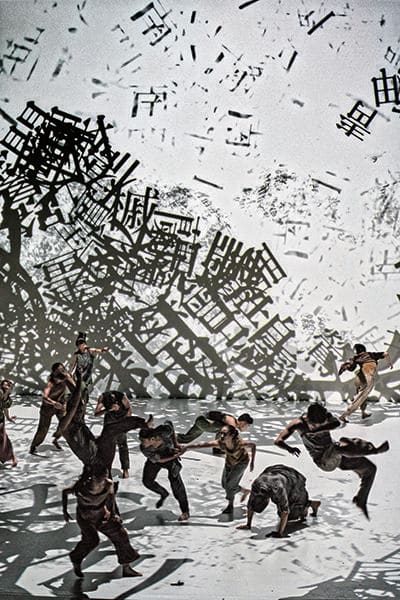 Formosa, as the western world used to call Taiwan, means beautiful. It is Portuguese word, traditionally what sailors said when they first saw its shores in the sixteenth century: "Ilha formosa," beautiful island.
Choreographer and writer Lin Hwai-min, founder of Cloud Gate Dance Theatre, here celebrates his country in his last work for the company before handing over its artistic directorship to Cheng Tsng-lung at the end of next year.
Premièred in Taipei last November, it is a danced against a white background on which is projected a calligraphic video design constructed entirely from Chinese characters that may vary from tiny images to stage-filling symbols, float across like a breeze or the flow of a river, be compacted into a line that expends into myriad columns, make a mountain landscape or a city's confusion. These are characters that become calligraphic dancers.
As well as the music, which includes the voice of indigenous Taiwan singer Sangpuy of the Pinyunayan tribe, the dance is performed to twenty extracts from the work of contemporary Taiwanese poets, beautifully spoken by the rich velvety voice of Chiang Hsun. Surtitles give these texts in English translation, and perhaps the video images contain the same texts, but it is their rhythms and patterns that matter, though the meaning of individual characters often seems relevant: river, forest, mist, ice, rain and love for instance. Sometimes the sound is heavy breathing or the delicate phrase of a flute.
The dances at first employ movements that suggest farming activities: sowing and reaping. In a poem which imagines woman as a beautiful egret and has the man and a woman in white elegantly angled (Chou Chen-yeh and Huang Mei-ya in a beautiful duet), there is a moment when thunder and lightening are mentioned and both sound and steps are synchronous, but the choreography does not necessarily match the poems and sometimes may be in contrast as in an embattled confrontation when individuals fight each other for dominance.
With bent limbs extended, curved arms, swirling movements, this is dance that is both graceful and acrobatically exciting with high, spinning leaps, circle dances and feet-stamping defiance. It is modern dance with a tai chi and qi gong martial arts influence.
Entrances and exits are usually made calmly walking, single entries followed by fellows; groups are offset by solo figures, dancers in regular lines that melt into turning individuals, groups of dancers moving forward to replace others and with almost continual movement making moments of stillness more powerful. As a line of white light in the darkness gradually widens, a single female (Ko Wan-chun) stands shaking.
The projection design by Chou Tung-yen and Very Mainstream Studio becomes magically part of the choreographic image, sometimes a single character seems to frame a dancer, at one point characters land on the stage like explosives. Formosa is an amazing theatrical concept that is devised with great skill, performed with both precision and feeling making a feast for the eyes that constantly offers a new development to keep you gripped for a beautiful and fascinating presentation that literally ends with a sea change.
Reviewer: Howard Loxton