Fosse
Choreographed by Bob Fosse, conceived by Richard Maltby Jnr, Chet Walker and Ann Reinking
Royal Concert Hall, Nottingham, and touring
(2004)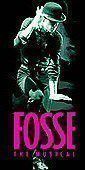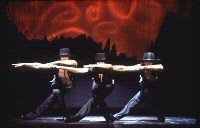 Bob Fosse was in a class of his own. He's the only person ever to win three awards in different media in the same year: two Tony awards for Pippin, an Oscar for directing the film Cabaret and three Emmy awards for producing, directing and choreographing Liza Minelli's television special Liza With a Z.
He was the consummate professional, a perfectionist who always wanted to run through a number one more time. His 14-hour rehearsal sessions were legendary - yet he was so passionate about his art that there was no shortage of dancers who wanted to work with him.
He had his own unmistakeable style: his dancers leaned back, arms by their side, then rolled their shoulders and stretched their fingers. It was sensual, seductive but rarely sleazy.
Fosse, though, was a complex character. He did everything to excess and pushed himself too hard in his search for excellence.
Reviewer: Steve Orme