Four Minutes Twelve Seconds
James Fritz
Hampstead Theatre
Trafalgar Studios 2
–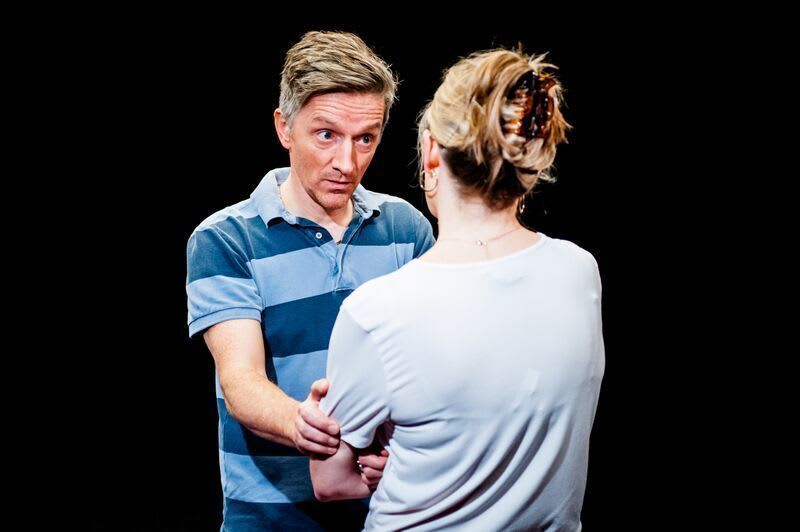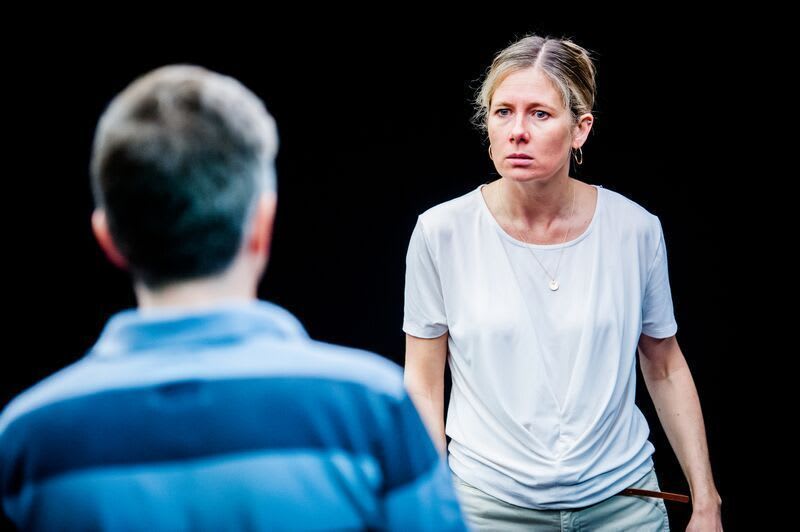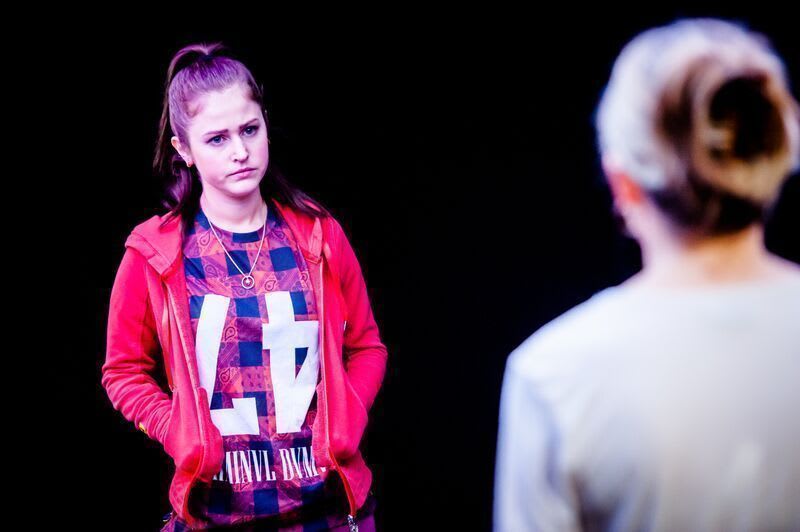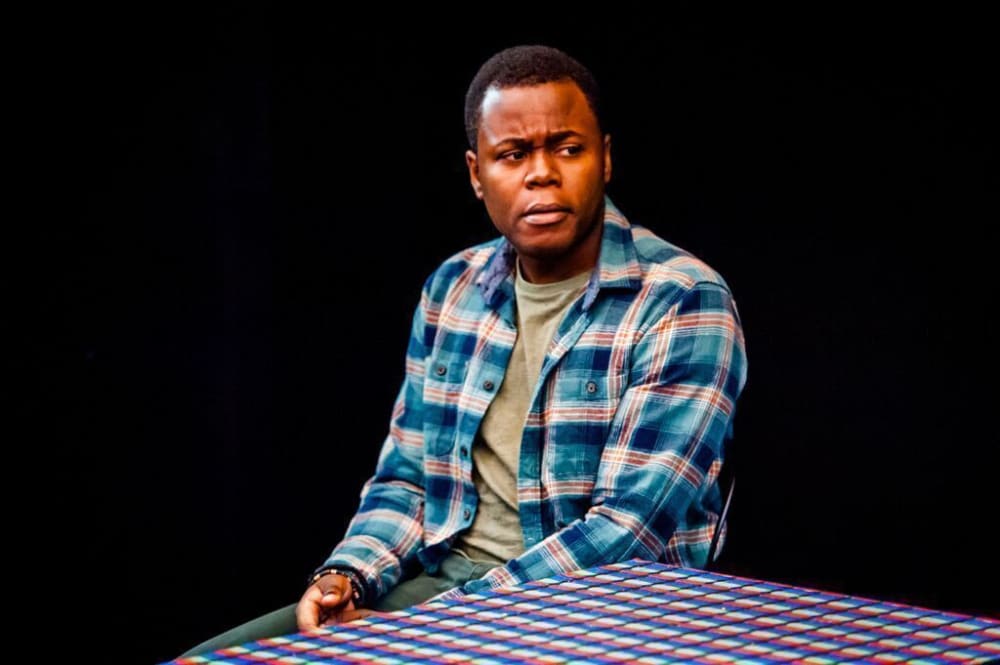 What do you record on your mobile or tablet and what would you put on Facebook? This play, premièred last year downstairs at Hampstead Theatre in this production, wasn't the first to look at what happens when an embarrassing image or compromising video becomes public but it shows the impact on those involved most powerfully.
It is a play about lies and trust that questions consent and what constitutes responsible behaviour and that is staged extraordinarily simply. Designer Janet Bird provides a patterned floor and a low, matching, patterned, translucent ceiling and for a few of its multiple scenes adds a couple of pieces of furniture but the emphasis is on the actor, on the confrontations between people.
It is emotionally powerful and unflinching but nevertheless sometimes funny; the effect of humour is to strengthen its seriousness.
Teenager Jack, aged seventeen, has been attacked on the way home. David, his dad, is telling his wife Di about it but she is only given his version of what happened, a version that changes as she demands more information. It turns out it's his girlfriend's brother who attacked him, or rather his ex-girlfriend; they've broken up. But that is only the tip of the iceberg.
There is a video, a video of Jack having sex with the girlfriend Cara. We never meet Jack but he has admitted to making it, though swears he didn't put it online. Then who did?
Jack's friend Nick used the computer. Was it him? What was in the video anyway? People are saying it looks as though Jack was forcing himself on her. Through a series of concentrated scenes, tight two-handers, Di digs out admissions and details. She interrogates Nick (Anyebe Godwin), confronts Cara (Ria Zmitrowicz) and argues with husband David, discovering far more than she bargains for about herself as well as her husband, her son and the others.
Kate Maravan as Di and Jonathan McGuinness as David give riveting performances. She is blazingly with feeling, a mother protecting her child whatever may have happened, he reticent and trying to calm her—but what is it he doesn't want her to know?
Anne Ledwich's direction drives up the intensity, scene following scene with gathering momentum, brief blackouts marking time passing and giving a moment to reassess what has been revealed.
Four minutes, twelve seconds: that is how long Jack's video lasts. Just a few minutes but what goes on the web tends to stay there. How can one escape it? James Fritz and this company provide a worrying evening but one full of dramatic energy and excitement: a fine piece of theatre.
Reviewer: Howard Loxton