Four Play
Jake Brunger
Fools and Kings, DEM Productions and Theatre503
Theatre503
–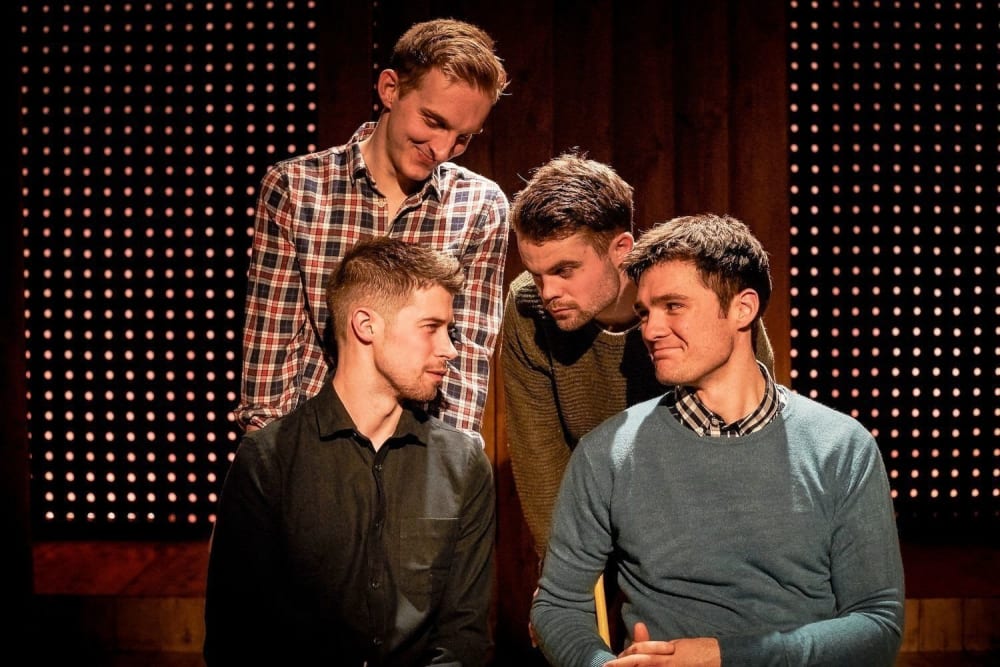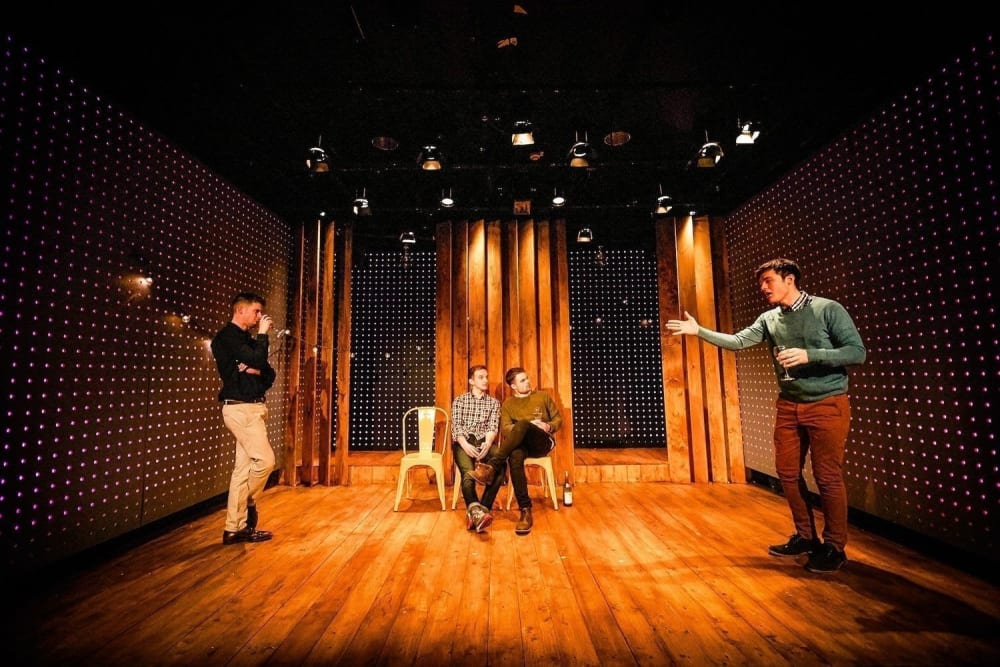 Rafe and Pete have an interesting proposition for their friend Michael: a simple one-time favour, uncomplicated as long as Michael's partner Andrew doesn't find out.
The premise of Four Play, "a new comedy about sex and commitment", is of course that in relationships decisions are never as straightforward as you think they'll be. Paranoia, jealousy and worry rear their heads creating unease and suspicion.
It sounds dark but Jake Brunger's script approaches the topic sensitively whilst stirring a generous portion of comedic opportunity into the creation of each character. The overall tone of the piece is established within the first few lines and the audience are quickly laughing at the absurdity of the situation.
Moving at a quick-fire pace, the plot quickly spirals as the relationships falter, thrive and adapt. The talented cast work brilliantly together, all committing to strong performances but not outdoing each other in delivery. Cai Brigden's highly-strung Rafe contrasts well to Michael Gilbert's quietly sly Pete and Peter Hannah's cocky Michael spends the early scenes beautifully bemused.
As the fourth part of the jigsaw, Michael James's Andrew has less stage time than the other characters but more than makes up for it with simmering emotion and a masterful use of the comedic pause.
Whilst the directorial style and language of the script is effortlessly modern, hints of traditional farce seep through allowing the situation to build rapidly to a hilarious (and touching) crescendo. The structure feels safe even if the content occasionally pushes the envelope.
It is not without depth, however, and brings to the fore many questions about modern relationships: social image, fear of commitment and living arrangements. The question of whether the sexual grass is greener elsewhere is of course an age-old theme though and so for all its saracastic quick wit the beating heart of this play is the fragility of the human heart and ego.
The staging of the final scene feels a little contrived but it is gratifying not to be left on a cliffhanger!
With a minimal but highly effective set that suggests a clean, sleek lifestyle, Cecilia Carey's design doubles as cocktail bar and trendy flat complementing the incisive dialogue.
Tightly written and performed with comedic precision, this is yet another show for 503 to be proud of.
Reviewer: Amy Yorston