Four Play
Jake Brunger
Bristol Old Vic Theatre School
Wardrobe Theatre
–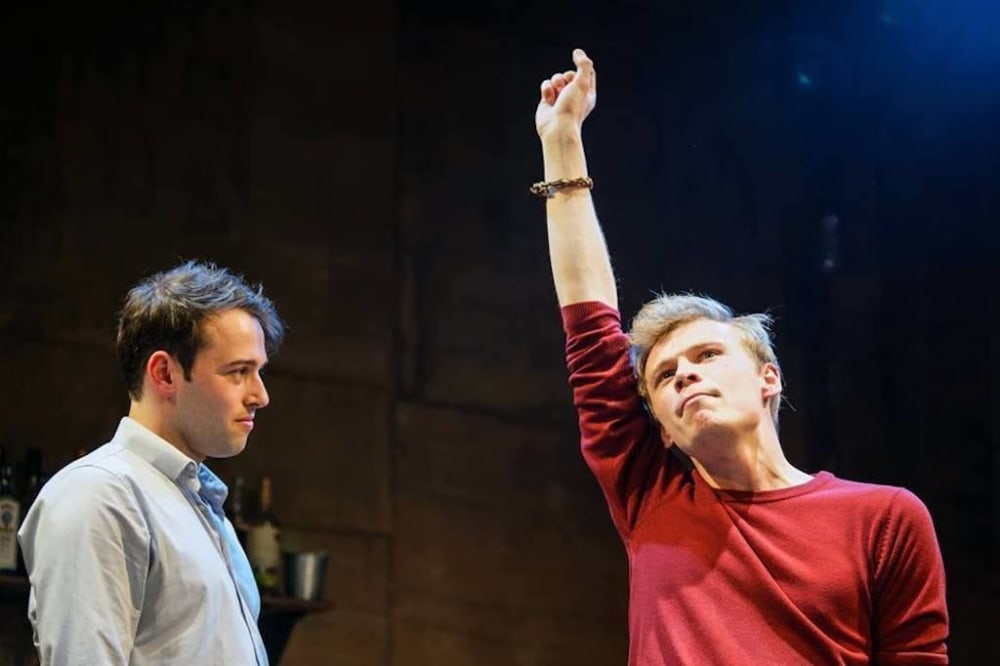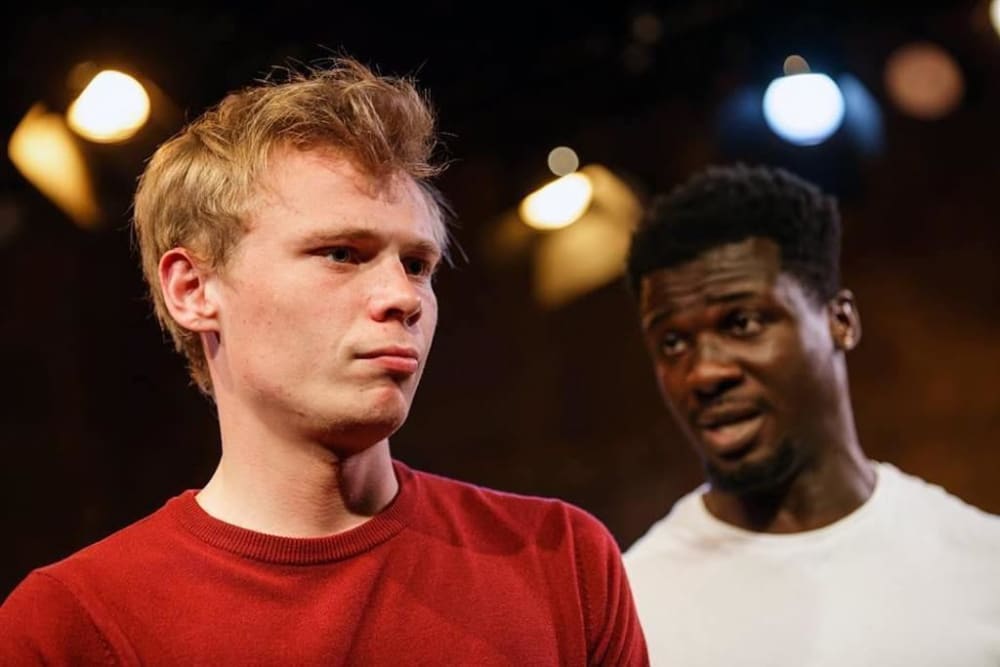 Each year, Bristol Old Vic Theatre School produces the annual Directors' Cuts giving the opportunity for four graduating directors to select a contemporary play of their own choice to showcase the work by acting, design and production students.
Four Play by Jake Brunger is a witty, funny and acerbic play that explores the relationships, love and commitment of two gay couples.
Rafe (Marco Young) and Pete (Max Dinnen) have known each other since they were at university and have been living together for seven and a half years.
During this time, they have been in a monogamous relationship but are now beginning to question their sexual prowess.
By contrast, Michael (Cudjoe Asare) and Andrew (James Schofield) have an "open relationship" but bounded by strict rules to which they have both agreed.
Rafe and Pete have a proposition to put to Michael to have a one-off sexual experience with each of them. This is an acutely embarrassing scene as Michael realises what they want him to do and is hilariously funny.
Michael is reluctant and he explains that he has his boyfriend but is persuaded since Andrew mustn't find out.
What follows is a roller coaster ride of emotions, sexual fantasies and deceit as each of the characters' motives are peeled back with some surprising revelations.
Dinnen is impressive, with wonderful facial expressions, as the scheming repressed Pete who instigated the plan and wants to be sexually treated really roughly and Michael is happy to oblige.
This is the exact opposite to Rafe who is a romantic, more into massage oils and candles than corporal punishment. Young perfectly captures this obsessive poignant character.
Michael is the stud obsessed with going to the gym and swims and has the physique of a body builder so you can perhaps understand why he has been chosen by the boys. Asare is a first year student at BOVTS and obviously relished his role powerfully played with conviction.
James Schofield sparkles as Andrew giving both a sensitive, simmering and striking performance. He can't believe his luck in scoring, "a ten to his six" in being Michael's partner.
You can't help but empathise with the situation he finds himself in as the plot escalates into more dramatic disclosures culminating in blistering revelations at the dinner party that they all attend.
The onstage chemistry between this highly talented cast is both powerful and magical to watch.
Liam Blain directs with panache bringing out the very best from his young company using superb comic timing and pace.
Stavri Papadopoulou's simple set makes good use of The Wardrobe Theatre's small space.
This is a thought-provoking, highly enjoyable production that had the audience laughing out loud yet left you wondering about the fate of these somewhat fragile characters in a tour de force production.
Reviewer: Robin Strapp