Four Walls
Dominic Ryan
Carrot Top Films
YouTube
From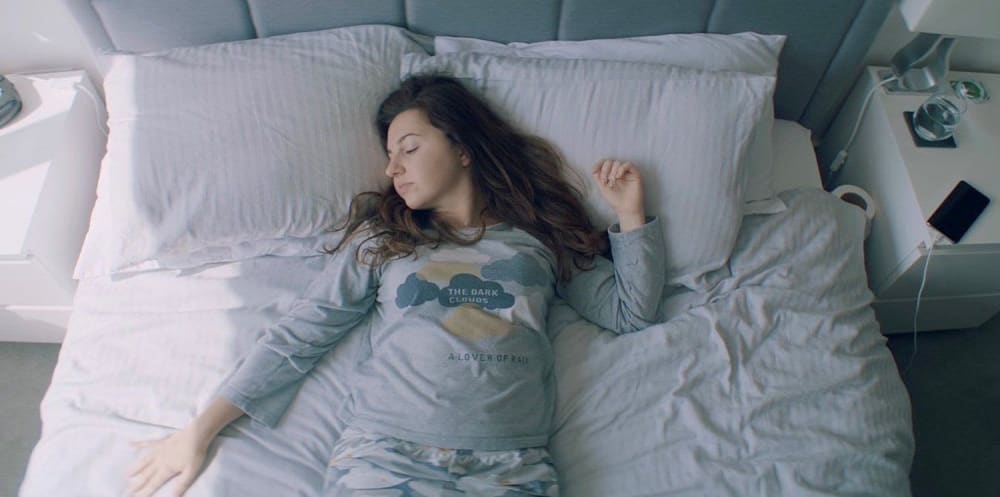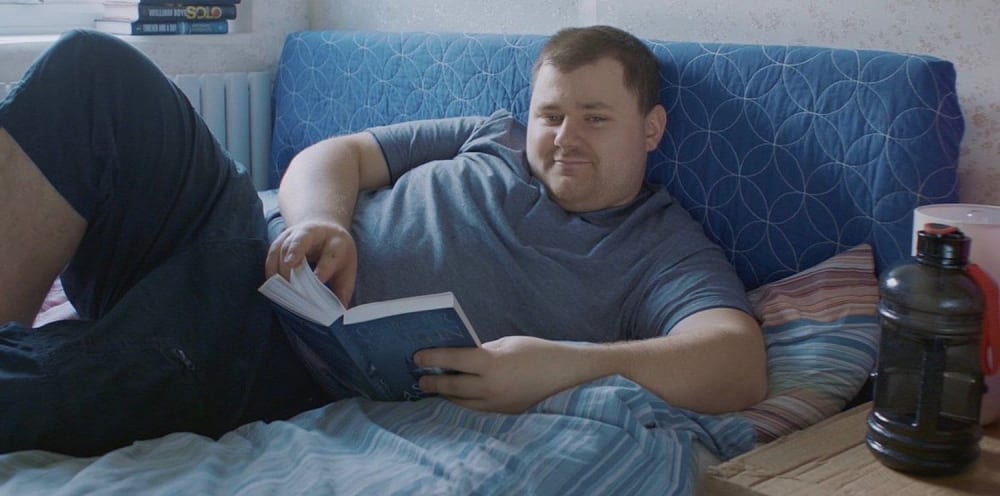 Love, it seems, finds a way, even in these socially distanced lockdown times, in writer-director Dominic Ryan's touching short film, Four Walls.
Self-produced and directed by Ryan via Skype calls with his two actors and director of photography Will Green, its beautifully realised portrait of a couple self-isolating from each other in their shared accommodation serves as a reminder that it isn't only venues and producing companies who have been responding to the challenges of producing work in self-isolation.
Inspired by the BBC Our World documentary Wuhan: Life Under Lockdown (still available on iPlayer), Four Walls is an intimate, poignant and ultimately optimistic riposte to the enforced incarceration of the COVID-19 pandemic.
Confined in their London flat, lovers Jake and Daisy negotiate the paranoia-inducing stresses and strains of separation as she, with a worrying cough, retreats into her bedroom and he compensates with manic cleaning, the pair maintaining contact through FaceTiming quizzes and shared meals in separate rooms.
That both performers are real-life flat-sharers and neither is a professional actor—Federica Barrano a psychological wellbeing practitioner with the NHS, Robin Hutchinson a lighting technician—adds to the candour and charm of underplayed performances adroitly marshalled by the measured restraint of Ryan's fingertip delicate direction.
Managing to puissantly convey the compressed weight of the larger events surrounding and fracturing, distorting and reshaping the lives of its two marooned lovers in a playing time of just 10 minutes, Four Walls offers a vision of a transfigured world in miniature.
If neither performer always manage to fully inhabit Ryan's minimalist, domestically-accented dialogue, both acquit themselves with persuasive, fragile fidelity to the situation heightened by their becomingly understated delivery.
Multitasking as cameraman, focus-puller and lighting designer, fellow flatmate Green, who works for camera hire company One Stop Films, equipment providers for the shoot, dexterously makes much of little. Veronica Interguglielmi's discrete piano-led soundtrack adds its own evocative commentary.
Quietly urgent and poignantly topical, Four Walls is impressive as much for delivering a telling vignette of life in semi-detached times as for the co-producing quartet having made it all, and so well, in the most challenging of circumstances.
Reviewer: Michael Quinn