Fragile
Tena Stivicic
Cherub Company London
Arcola Theatre
(2007)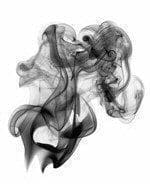 The beauty of any good play is that between the sharp writing, interesting characters and funny moments, you glimpse little snatches of yourself. This is what happens in Fragile.
Set in London, a Croatian actress, a Serbian stand-up comedian, a human-trafficking victim, a Norwegian journalist and an Balkan mafioso are all escaping their past and pursuing the 'big-city dream'. One wants to be a famous actress in the West End, another wants to create a club that's home from home and another just wants to put his past behind him.
The characters neatly meet and cross into each other's lives in tales of illegal employment, one-way relationships and failed business ventures. The point is that throughout, real London and imaginary London aren't quite the same; they don't create the life they wanted, get the breaks or opportunities they expected.
And while the characters give us an interesting insight into a different mentality and issues facing anyone who re-settles, the beauty of the play is that it's universal. Everyone pursues fragile drams and can relate to the little disappointments that make London not quite the City or opportunity we wish it to be.
Reviewer: Zia Trench