Frankenstein
Mary Shelly, adapted by April de Angelis
Royal Exchange Theatre
Royal Exchange Theatre
–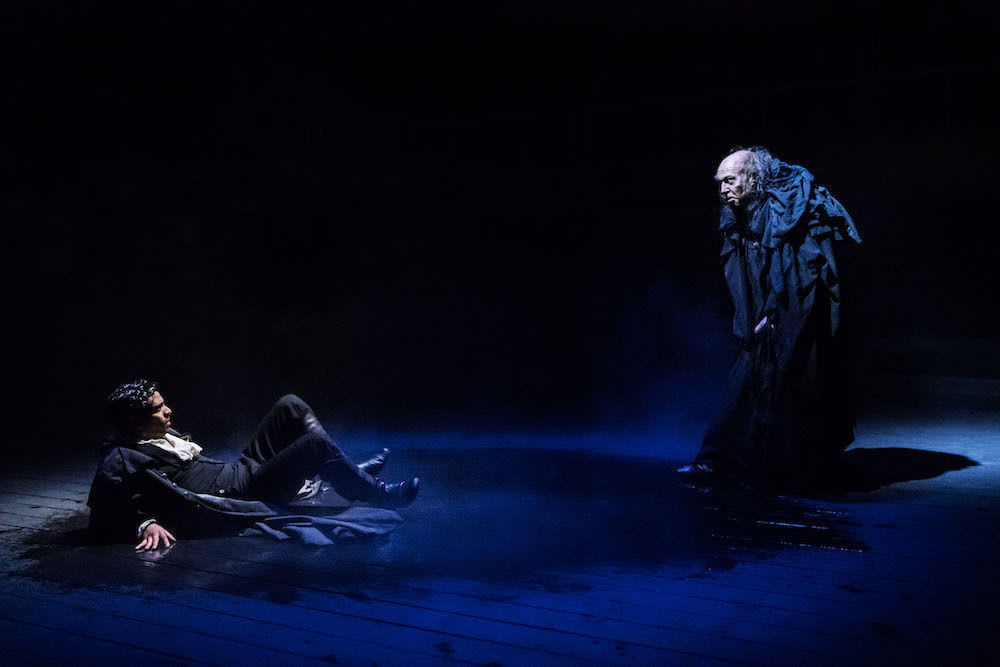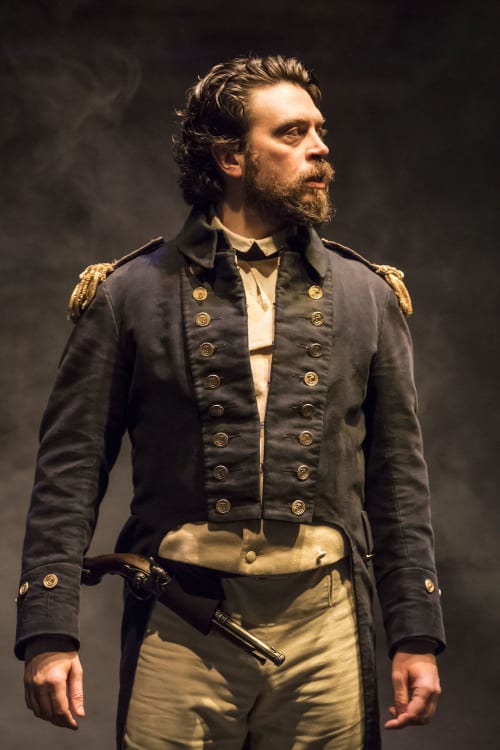 A little over 200 years ago, on 1 January 1818, Frankenstein; or, The Modern Prometheus was published anonymously in a print run of just 500 copies—its 20-year-old author would not be credited for another four years. While most people's images of the story still come from the James Whale / Boris Karloff film of 1931, April de Angelis's new adaptation for the Royal Exchange is much more faithful to Shelley's original, although director Matthew Xia is not afraid to use a few techniques from horror cinema.
The story opens with Captain Walton narrating a letter to his sister which he can't send as he is on a scientific expedition north to discover "the secret of the needle" but his ship becomes stuck fast in the ice on the way to the pole. They come across a man, fevered and freezing, on the ice in pursuit of a "monster" which he must destroy.
The man, Victor Frankenstein, tells the audience his story, initially through his fevered hallucinations and then as a more conventional tale told to the Captain with his narration giving way to staged reconstructions. We are taken briskly through his childhood, his obsession with science and creating life, the death of his beloved mother, his engagement to childhood companion Elizabeth and his frequent lengthy trips away from his family and his fiancée.
And then, of course, he creates the Creature who escapes from him in a brilliantly effective scene of sound, light and darkness that invoked lots of nervous laughter from the audience. The Creature turns against his creator and kills people close to him, then eventually catches up with Frankenstein and makes him listen to his tale, a story within the story. The Creature is now articulate and self-educated, no longer a savage, and is prepared to disappear from civilisation for ever, if Frankenstein makes for him a woman as a companion.
This brings in another very effective scene that combines modern theatre technology with some nineteenth century stage conjuring techniques, but it doesn't go according to the Creature's wishes, turning this into a tale of revenge and a pursuit to the death.
Xia utilises the facilities of the Royal Exchange to full effect to keep the atmosphere tense, with a design from Ben Stones that fits the period but brings in some horror gore and a constant soundtrack from Mark Melville that heightens the tension (although some in the stalls complained this drowned out some of the dialogue, I didn't have a problem with this on the balcony).
The main issues with the production are in the adaptation, which leaves some confusing gaps in the narrative and at times becomes too literary with dense, lengthy speeches echoing what we can already see. The most obvious of these is the Creature's final speech, which has a simple message that could be told in a couple of lines but seems to go on for pages.
Ryan Gage is dryly witty as Captain Walton and Shane Zaza is a constantly intense and distracted Frankenstein—although it is a wonder that Elizabeth has the patience to stick with him. The most striking performance, however, is Harry Attwell as the Creature who (despite what The Sun would have you believe) attracts our sympathy as an intelligent creature abandoned by his creator. The rest of the ensemble—Esther McAuley, Gerard McDermott, Shanaya Rafaat, Colin Ryan and Nicola Sloane—all play multiple parts to complete the story.
It's ironic to be sitting, the day before Professor Stephen Hawking died, watching a story the message of which seems to be, as Frankenstein tells Walton, to "avoid ambition". While it is important to be aware of the consequences of the quest for scientific knowledge, the answer is surely not to remain in ignorance (again, The Sun may disagree).
The Royal Exchange has created an anniversary production that has sparsely-scattered moments that are visceral and shocking and a few that are over-wordy, but overall it is an intelligent and enjoyable experience that is worth seeing.
Reviewer: David Chadderton