Frankenstein's Monster is Drunk and the Sheep Have All Jumped the Fences
Zoë Seaton
Big Telly Theatre Company
Lyric Theatre, Belfast
–

Listing details and ticket info...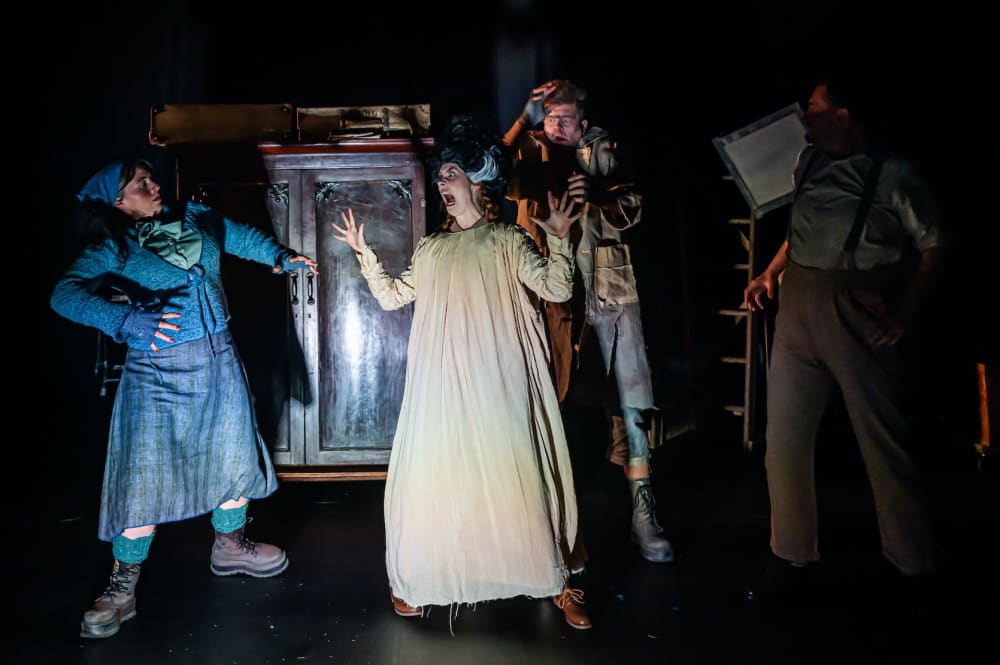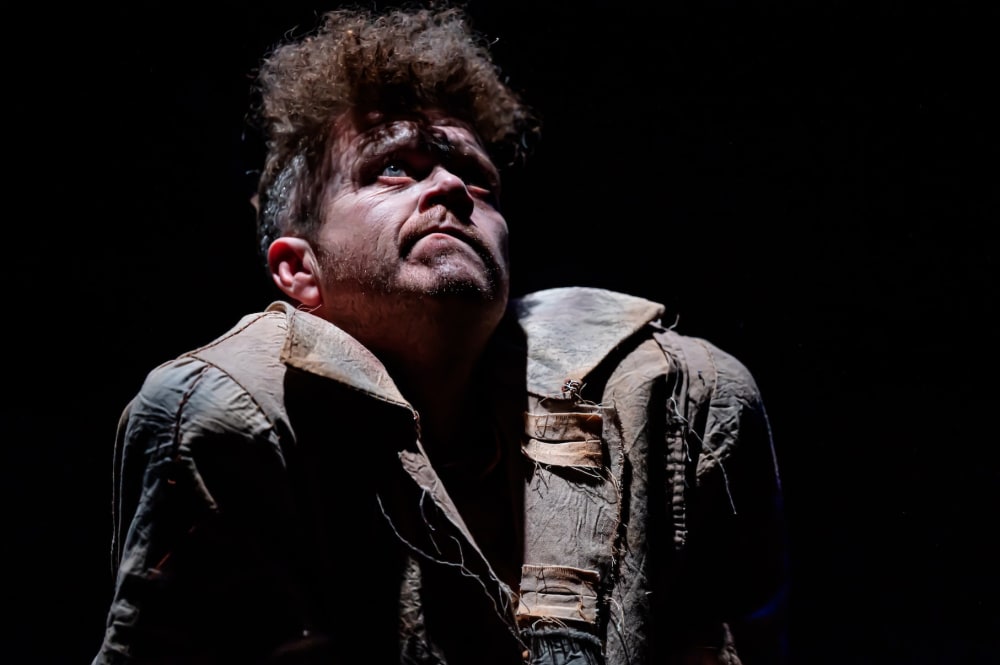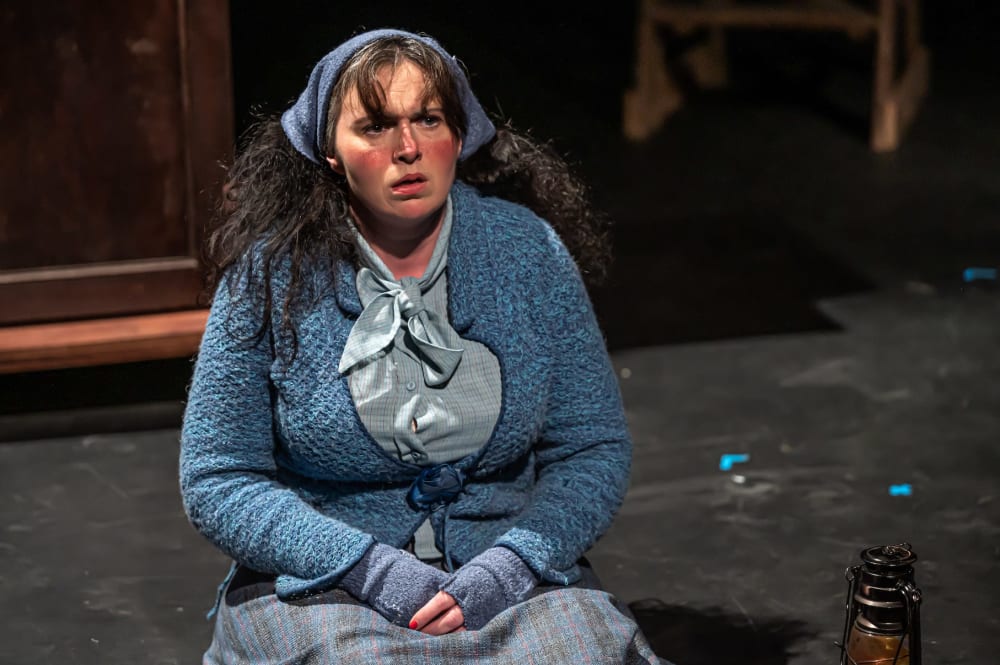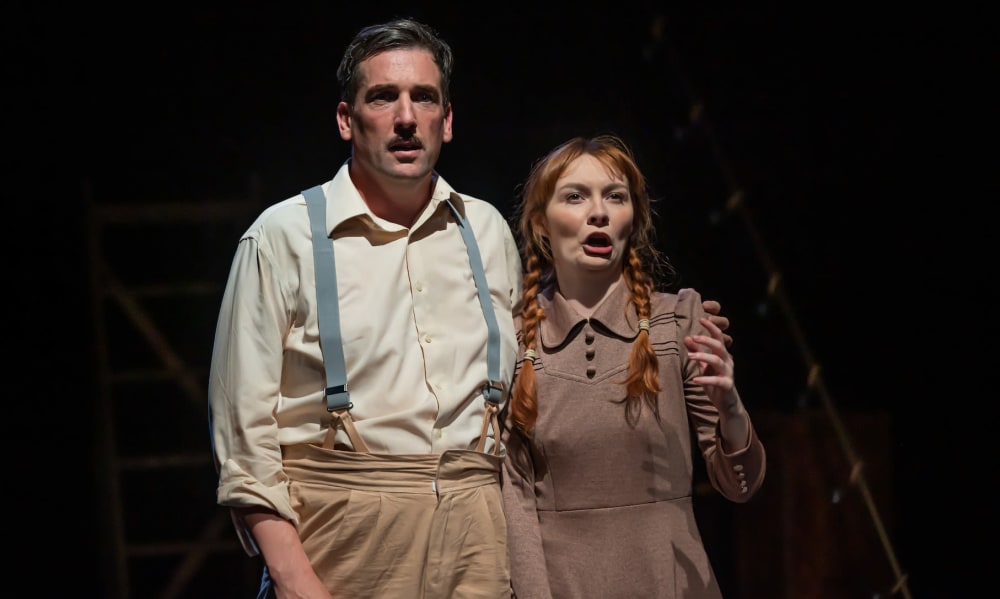 First seen at last year's Belfast International Arts Festival, Big Telly's Frankenstein's Monster is Drunk and the Sheep Have All Jumped the Fences returns home from an award-winning run in New York to the Lyric Theatre as one of the oddest and most imaginative pieces of Northern Irish theatre in a long while.
Adapted from Owen Booth's short story, which won The Moth Short Story Prize in 2020—judge Mark Haddon (begetter of The Curious Incident of the Dog in the Night-Time) declared it "eccentric and entertaining"—Zoë Seaton's convivial translation for the stage is delightfully inventive, its collision of the fantastic and front-cloth comedy capped by the most poignant of finales.
Essentially a tale of two misfits—one a bona fide monster, the other, if only to her neighbours, merely monstrous—who find love with each other, it's a clever, vitally realised spin on a 'what if' notion involving the most indelible creation of Victorian Gothic literature. Glossed with a (relatively) happy-ever-after conclusion, it also proves to be a becoming tale of redemption.
When the titular monster is dug out of a glacier in the 1940s, thawed and restored to life, the most unlikely of narratives ensues. Not least his marriage—neatly afflicted by an array of the most domestic of travails—to the local village's outcast. The central European location is moot, the dominant accents comically rural Irish with the mellifluous Welsh tones of Rhodri Lewis's iconic patchwork creation inking in an abiding sense of otherness alongside his preternatural physical bulk.
The pleasure of Seaton's adaptation and fleet but measured direction is how adroitly she deals with Booth's original source material. Here, the revived monster is haunted by memories of fame during his "Hollywood years" and, seemingly indestructible, negotiates a life that outlives those around him. What ensues traverses the multiple turmoils of the second half of the last century and stretches, at its end, into an indeterminable future.
Seaton's wonderfully theatrical conceit is lit up by ingeniously staged set pieces and blessed by a cast that plays to the hilt. Lewis imbues his naïve monster with the most human of failings and strengths while his kindred spirit and amour, Nicky Harley, arguably more of a grotesque than her mate, provides due brazenness and fractured but resilient romance.
Filling in as narrators, village folk, various generations of the rebellious-inclined masses outside this peculiar and particular world, and even budget-airline stewards, Chris Robinson and Vicky Allen multi-task with winningly dexterous aplomb.
The success of the whole owes as much to Ryan Dawson Laight's minimal but versatile set, to Garth McConaghie's clever sound design (deftly encompassing 1940s horror film soundtracks, ambient effects, and songs by Jerome Kern and Taylor Swift), Sinead Owens and Blue Hanley's atmospheric lighting and Sarah Johnston's joyous choreography.
Pitch black it may be in places, but it's also wonderfully funny, thoughtful, intelligent and surprisingly moving.
Reviewer: Michael Quinn