Frankenstein
Nick Dear
Berlin Open Theatre
theSpace @ Venue45
–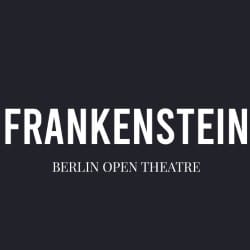 Berlin Open Theatre is a pioneering force in the English-speaking theatre scene in Germany. It brings together an international ensemble of immigrant performers in this production of Frankenstein by Nick Dear. It's a taut exploration of morality, responsibility and the power of creation.
The play dramatically begins with the monster breathing heavily, covered in a white sheet, the disfigured creature slowly emerges surrounded by white masked figures. This is a new world of discovery for the monstrosity who tries to eat a book, learn how to speak and communicate with others.
A family of peasants take pity and the blind mother becomes a trusted friend and guardian, helping to make sense of this new environment. However, not everyone is convinced about helping this abomination who delights in the discovery of snow.
Young Frankenstein is obsessed with his creation, but as the creature grows in understanding, he seeks love, a bride and a female companion to fulfil his desires. A deal is struck, and if his demands are met, he promises to leave for ever.
Frankenstein poses many tortured questions: "where is the principal of life and can man be a god?" He obsessively believes he has found the identity of the prime cause of life and can recreate it.
The hard-working cast perform with commitment with many playing multiple roles. Full credit must be given to the splendid actor playing Frankenstein and indeed the monster.
This is an innovative and thought-provoking production.
Reviewer: Robin Strapp