Freddie, Ted, And The Death Of Joe Orton
Don Cotter
Ray Rackham Productions
London Theatre Workshop
–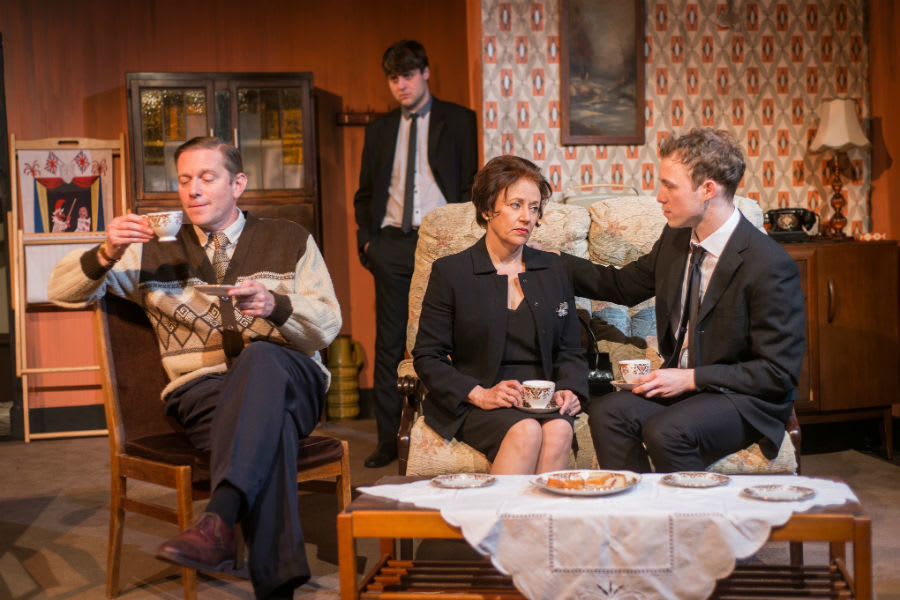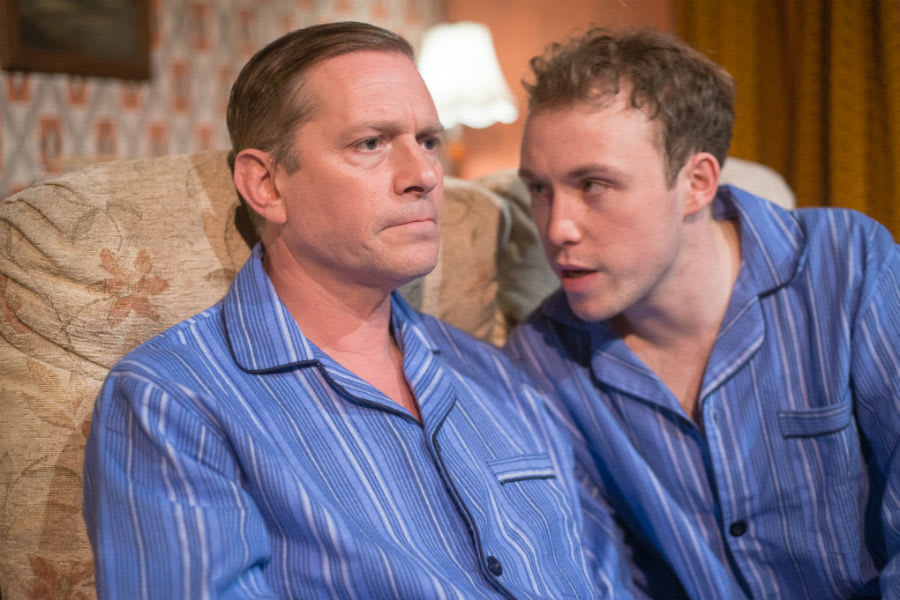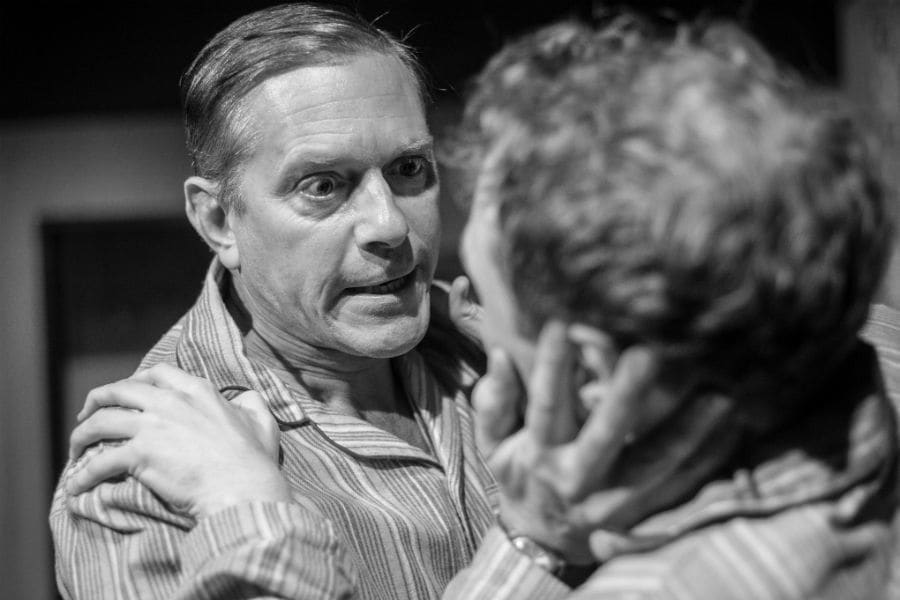 1967 was the Summer of Love when particularly the young felt that things were changing. It was a high point in the 1960s' loosening of social controls. It was the year when homosexuality in England and Wales was partially decriminalised.
But not everyone felt the same way about that year, even those who would seem to most benefit from the changes.
Don Cotter's play follows the relationship between the insecure tetchy Freddie (Robert Styles) and the younger more sociable Ted (Eion McAndrew) during the years 1964 and 1967, linking what happens to the life and work of Joe Orton.
Freddie wears the Joe Orton cap, he and Ted travel to London to see his plays and their neighbours the chatty Dilys (Helen Sheals) and her grandson Glenn (Perry Meadowcroft) could easily have been borrowed from an Orton play.
It feels like a light domestic drama in which nothing much happens fairly slowly. They drink tea, banter with each other, listen to a bit of the radio and chat to the Ortonesque neighbours who are constantly popping by.
However, when Ted gets an appointment to discuss tapes of his music with George Martin, the record producer, and sees the opportunities of moving to London, Freddie becomes more desperate about their relationship surviving. This and the murder of Joe Orton triggers memories of a lover lost in the Second World War. He becomes more distant and uncommunicative.
But nothing can explain the peculiarly melodramatic last section. It is as if the writer grew weary of the slow pace of the show and decided to explode it in a sudden crude thrill-packed parallel with Joe Orton.
Everything about the characters that has gone before is eclipsed by a cartoon finish which leaves us with the deeply pessimistic image of a lonely man sitting in darkened isolation as Scott McKenzie's 1967 anthem of love "San Francisco" plays in the background.
Reviewer: Keith Mckenna