Freedom
Rick Limentani
Parlon
Arcola Theatre
–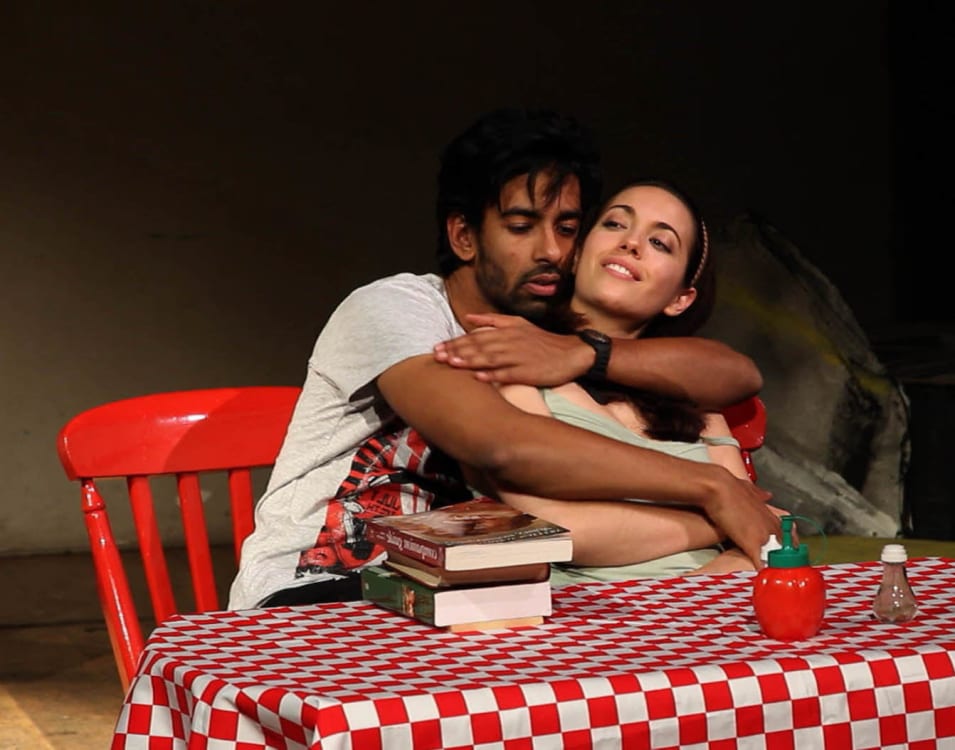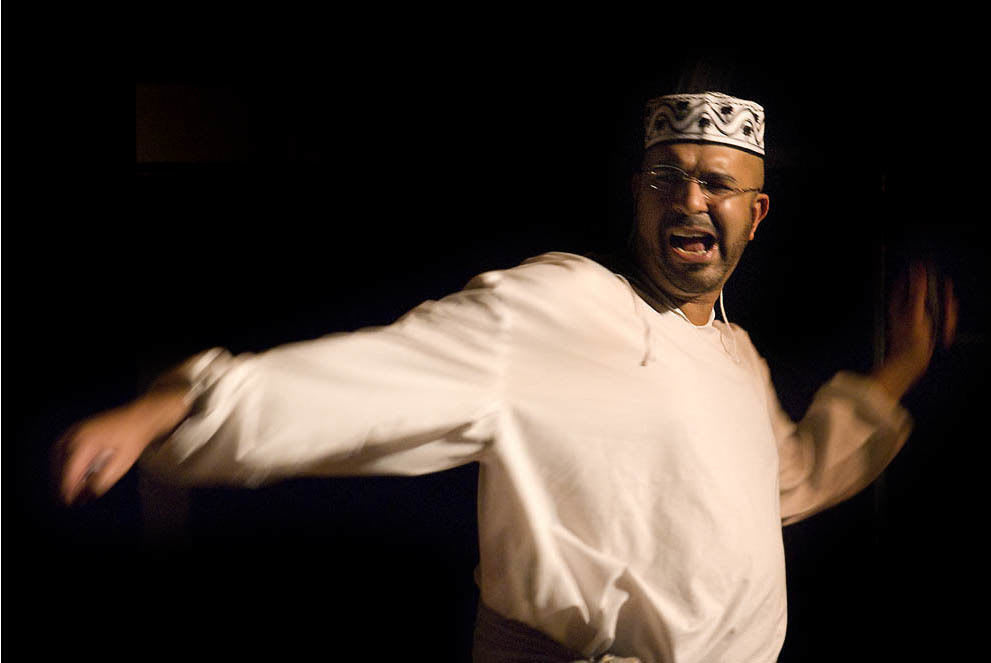 Benham is a farmer in Tajikistan, formerly part of the Soviet Union but now an independent republic bordering Afghanistan. He grows opium poppies and lives in fear of the men to whom he sells them. This gang has already taken a neighbour's crop and refused to pay for it. To stop these ruthless brigands taking his, he's told them he is related to someone powerful whom even they fear. It is a lie, but somehow he now has to prove it.
His solution is to send his son to Britain to find an English girl whom they will pass off as his wife. Unless there is something that I missed, the script doesn't make it very clear what this proves or how, but, although the plot appears to hinge on this, the emphasis of the play is on the way the characters react to the situation it produces.
Benham has limited experience and blinkered knowledge of the world outside his own community, and as secret Christians in a Muslim society his family is not really part of that. He seems to be a man who only thinks half a step ahead but he expects his family to follow his decisions. Rian Perle plays him with a gentle naivety; despite his son's headset and his own van and mobile phone he seems baffled by the modern world. A good man, so it is doubly shocking that his concern for his own overrides the harm his actions inflict on others.
With bribery to get him a scholarship, son Fariad goes to Britain where he gets work in the Freedom Fried Chicken and makes friends with Jennifer, a Spanish girl working there. His father expects him to immediately whisk her back to Tajikistan. All three of these characters are looking for a kind of freedom, but for each it will be compromised by its effect on others and limited or lost through pressures on them. Simultaneously in the takeaway and on the Tajik farm, we see the situation played out, linked by mobile phone.
Indranyl Singharay and Rebeca Cobos play the young pair, he bewildered by Western ways but rapidly embracing them, she wary then falling for his plans. They are good at catching the initial awkwardness between them.
Devices such as Rebeca successively writing up each new day's special to mark time passing and heavy reliance on telephone conversations are less effective awkwardnesses and the short separate scenes with longish blackouts in between, even when accompanied by Ivan Capillas's attractive score, fragment the action. This sometimes feels more like a film or TV script than theatre and there are times when Limentani as director scales things to camera performance rather than reaching audiences across this wide playing space, but as the plot becomes more melodramatic after the interval, with Jennifer in Tajikistan, performances open up.
This is a first time in theatre for Limentani both as writer and director and his inexperience shows, not least in placing action; some parts must have been out of the sight lines of those seated on the extreme left of the house, but despite raw edges there is imagination at work here.
Reviewer: Howard Loxton