Freedom, Books, Flowers and the Moon
Sarah E Pitard
Paradigm Theatre Company
Waterloo East Theatre
–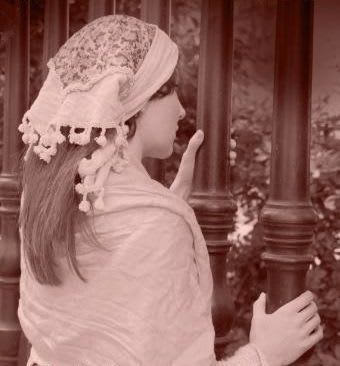 Oscar Wilde's short stories are piercing. They tell of selfless and unrequited love in the face of rejection, selfishness and greed.
Wilde's skilful craftsmanship with words is obviously well renowned and it is a brave step from Paradigm Theatre's resident playwright Sarah E Pitard to adapt two for the stage. In Freedom, Books, Flowers and the Moon, Pitard has recreated The Happy Prince and The Nightingale and the Rose. They are now set in early Nazi Germany and focus on the Gypsy community, who were widely persecuted under Hitler's Third Reich.
The adaptations (directed by Cat Robey) are broadly able to capture the alternating despair and warmth of Wilde's stories, and the decision to focus the plots on a specific time in history does give an interesting historical grounding. However, the magic and satire of the tales is somewhat lost, and instead we are directed too easily towards pigeonholing the goodies and the baddies.
Wilde's short stories are fascinating and complex because they blur the lines between good and bad; in the original version of The Happy Prince we are inclined to feel pleased for the kindness of the Prince, but somewhat outraged that this came at the cost of a beautiful swallow. This grey area is not established so well in Paradigm Theatre's adaptation.
The raised wooden platform in the middle of the playing space is an unhelpful choice of set design. It means that potentially poignant ends of scenes are sometimes marred by the clattering of actors coming on and off stage, without due attention to the effect this will have on the flow of the story.
The best performances are in The Happy Prince: Bethan Hanks plays a young gypsy girl, Isabella (the swallow of the original), with a lightness and honesty; she is a delight to watch. Her star-crossed lover Kurt (Theo Ancient) also gives a moving performance. When the would-be lovers attempt to embrace they are utterly mesmerizing.
These adaptations are brave but not very original in their presentation. In a flexible and intimate space these stories could have presented an exciting opportunity for creative staging which has been missed.
Reviewer: Anna Jones