French Without Tears
Terence Rattigan
Orange Tree Theatre & English Touring Theatre
Orange Tree Theatre
–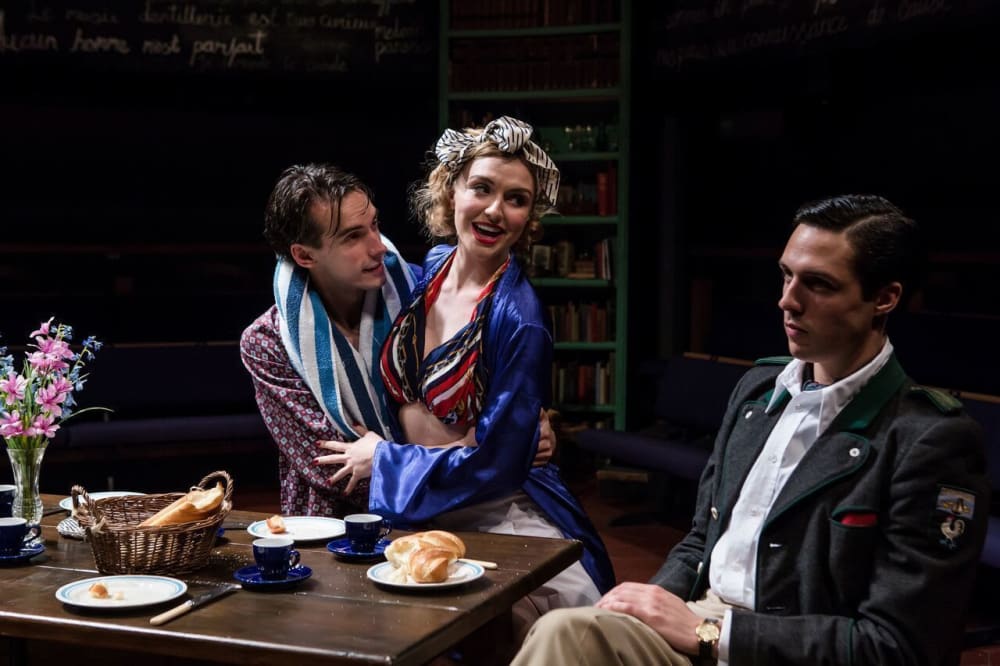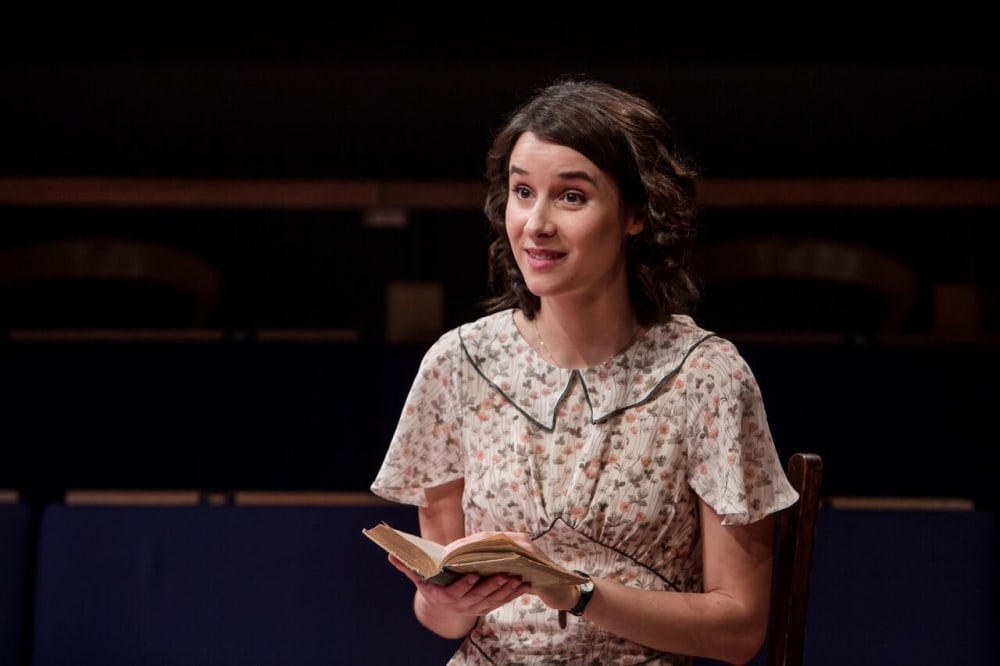 French Without Tears was a huge success for its 25-year old author when it premièred in the West End in 1936.
It is set in a French crammer where candidates for the diplomatic service go to acquire just enough language skills to qualify for entry. Its light-hearted plot of immature public school types being played with by the seductive sister of one of them may seem a featherweight commercial comedy of its time but Rattigan isn't just being flippant.
These grown men are still not grown-up, their responses still those of their schooldays, the English upper class who may drink and drive fast cars but don't yet have real responsibility. Even Commander Bill Rogers, the somewhat older navy man who joins them, has a very restricted background. These are a likeable lot; it is a portrayal that is affectionate rather than critical with the humour coming from their linguistic inadequacies and romantic susceptibilities rather than biting wit.
The biggest laughs come from situation and physical business—ll an essential part of the script but beautifully handled under Paul Miller's direction with assistance from fight director Terry King.
Designer Simon Daw, with a lot of help from Mark Doubleday's lighting, presents a sunny seaside villa with French phrases chalked on a blackboard encircling the balcony front, though the coffee cups at breakfast should surely be bowl-like, not the delicate china laid out here.
David Whitworth gives school proprietor Monsieur Maingot just enough French eccentricity to be funny, especially when his preciseness is set off by kilt and Tam o'Shanter cap, without indulging in caricature. None of the lads becomes a clichéd character; though Tim Delap's Commander starts off in a straitjacket of senior service mannerisms, this emphasises the contrast as the real man emerges. We learn little about womanising, motor-mad Brian Curtis, except that he's going into commerce not the Civil Service, but Alex Large gives him a bluff attraction.
Ziggy Heath's Alan Howard, struggling with the idea of giving up diplomatic aspirations and trying to make his way as a writer, seems more grounded than the others, though not immune to the charms of Florence Roberts's flauntingly flirtatious Diana Lake. That Jezebel is among all these young men because her brother Kenneth is one of the students. At least he is free of his sister's attentions and Alistair Toovey's sensitive performance gives just a hint that he might be less interested in ladies than in Alan, who's been helping him struggle with his French.
Kit Whelan, on the other hand, is besotted with Diana. Joe Eyre makes him delightful, naively caught up in a conventional reaction to an obviously sexy female and not realizing that Jacqueline Maingot (delightful Beatriz Romilly), who teaches alongside her father and with whom he gets on so well, is keen on him.
This really is a deliciously funny revival. It is a skilled piece of writing by a young man who had a very clear image of the people with whom he had grown up and this production gives it a joyous vivacity. It was first seen last year at this theatre and now, with a largely new cast, the production is back before going on tour.
Reviewer: Howard Loxton