Fridge
Emma Zadow
The Hope Theatre
–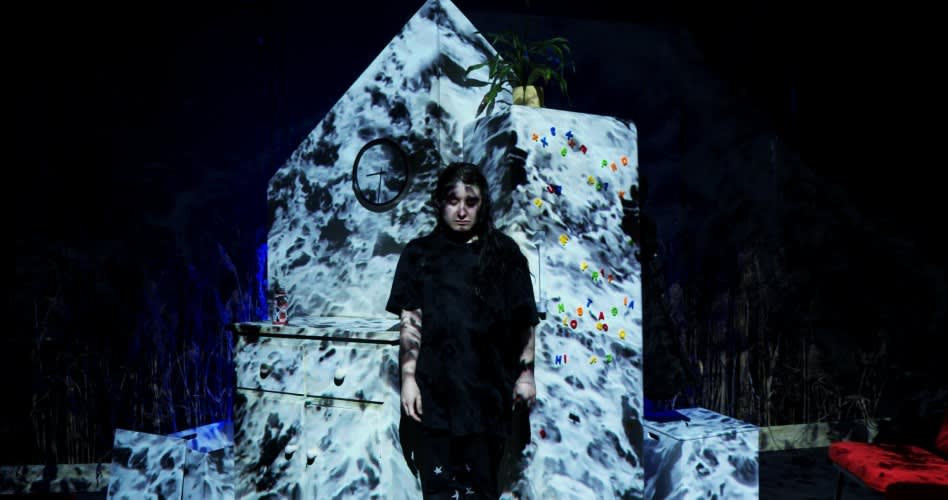 There is a familiar news report of life in rural England. It speaks of limited opportunities for jobs, housing and social life. If you are young, it is tempting to leave. If you are old or left behind, then there is a good chance you will suffer isolation and depression.
Emma Zadow's play Fridge tacks into this picture with a story of two sisters. Alice (Emma Zadow), who left her rural home seven years earlier, is rushing back to check on her sister Lo (Gabrielle De Saumarez), who remained behind and may have attempted suicide.
The show opens with Lo locked in a fridge and calling for Alice. Not long after she gets out of the fridge, she hears a knock on the door from a friend of the family, Charlie (Edward Watchman), and rushes to hide in the fridge. But he knows her tricks and soon lets her out.
Lo wears a T-shirt emblazoned with the words "Alice in Wonderland" and when she is not dodging into the fridge she simply wants to sit in front of the TV watching cartoons.
Alice is at a loss of what to do with Lo telling her she is "daddy's little girl, mommy's little mistake and sister's little problem." She in turn is described by Lo as single and depressed.
However, her return allows her to rekindle a friendship with Charlie and, as they sit in a bus shelter (the only social centre in rural areas for many), they recall graffiti they scrawled nearby and Charlie reminds Alice of the time he lent her his football socks to help keep her hands warm.
There are gentle moments like this that suggest the play might be heading somewhere, but the point of the play is as vague and elusive as the purpose of Lo hiding in the fridge. Is the fridge a metaphor for the left behind people that have been frozen in time?
Lo's antics with the fridge are not the only mystery in the show. It is difficult to spot any objective of the plot or feel any dramatic tension. Maybe Alice is grappling with guilt and her own version of loneliness. It is possible that Charlie is finding his life looking after pigs less satisfying. Perhaps they are going to install a TV in the fridge to keep Lo company. It is difficult to care beyond hoping they all get on the bus that is due to depart from the bus shelter in the last scene.
Reviewer: Keith Mckenna