From Ibiza to the Norfolk Broads
Adrian Berry
Sunderland Stages at the Royalty Theatre, Sunderland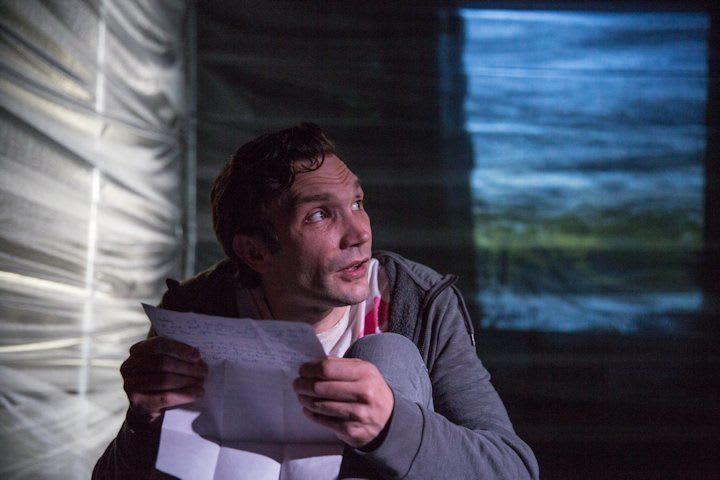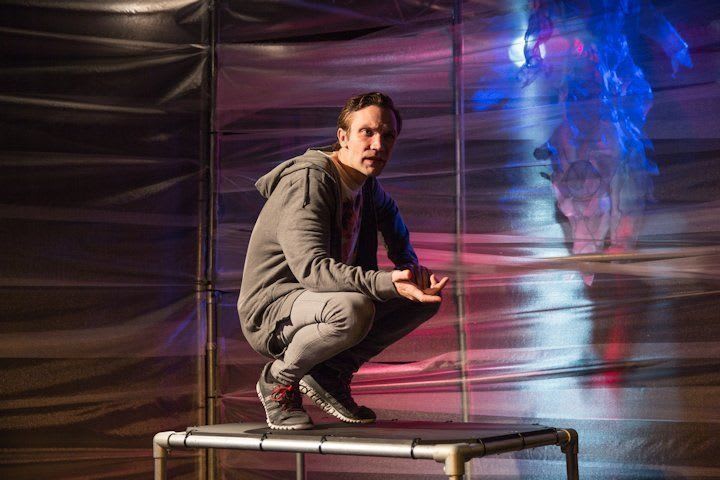 The title From Ibiza to the Norfolk Broads (a line from "Life on Mars") would suggest that the play is about David Bowie, but, although he is an important feature, it is teenager Martin who is the central character.
Martin (played by Alex Walton) is deeply troubled. He lives in a dull town not far from Northampton; his father left when he was two; his mother is a heavy-smoking alcoholic; he is seeing a therapist because he self-harms, has an eating disorder, is unsocial and is obsessive about David Bowie, something which he appears to have inherited from his father, for he too, so Martin tells us, loved Bowie.
On his eighteenth birthday, his mother gave him a letter from his father which contained £10 and a roughly-drawn map centred around the Thames in London, on which were marked places of significance in Bowie's life, such as his home and primary school in Southall and the pub in Croydon where he played in 1972.
So Martin sets off on a quest—or even a pilgrimage—to find… his father? David Bowie himself? Perhaps the two have become so linked in his mind that they are interchangeable? Perhaps. It is this ambiguity which adds to the depth of the piece.
In his journey, Martin visits the primary school where he talks to a little boy who seems, like himself, to be an outsider (and, without realising it, falls under suspicion as a strange man talking to a little boy in a school playground), goes on to Bowie's old home and even performs—very badly—"Starman" in a karaoke in Croydon.
On a simple set (designed by Andie Scott) of varying decking levels and a couple of black boxes of different sizes surrounded by walls of what seems like semi-transparent strips of wrapping material, giving us the sense he is inside a box, Alex Walton, directed by writer Adrian Berry, tells Martin's story. Sometimes he is the third person narrator and sometimes becomes Martin himself, switching easily and seamlessly between the two. It's quite a tour de force as he holds the stage for almost one and a half hours, supported just occasionally by Margaret Campbell as the voice of therapist Glenda, with whom he does interact, and Rob Newman as the voice of Bowie.
The complexity is compounded by the opening music, which at the time seemed possibly a little incongruous, Frank Sinatra singing "My Way". House lights go down, that song plays, lights come up on Walton. So ironic to think back to that after what we have experienced.
A fascinating exploration of a disturbed mind, intelligently written superbly performed.
The tour continues until 27 February, returning to the North East on 16 (Georgian Theatre Royal, Richmond) and 21 (Hartlepool Town Hall).
Reviewer: Peter Lathan