From the House of the Dead
Leos Janaček
Welsh National Opera
Bristol Hippodrome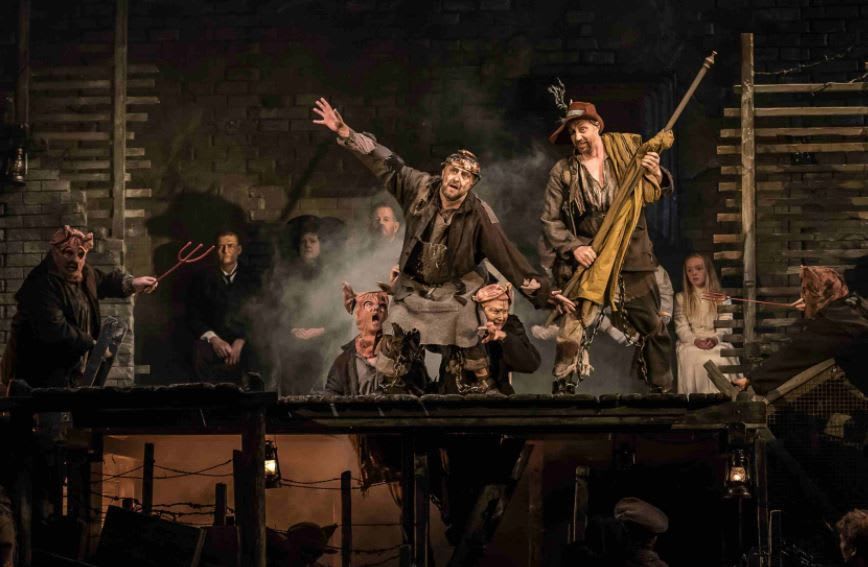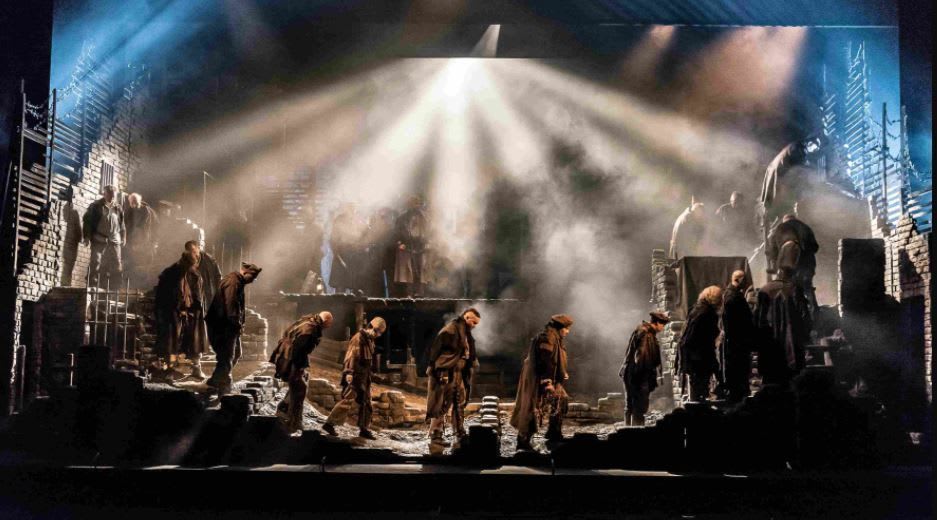 There is a sad irony in the title, for Janaček did not live to see the first performance of this, his last opera, and were he listening from the gods since his death in 1928 he would have had to wait until now to hear the work as he wrote it.
After his death, others beefed up the orchestration and even devised a more optimistic ending. Gradually, the accretions were chipped away, but the score was not returned to something like its original form until Janaček specialist Prof. John Tyrrell of Cardiff University published a new edition, used for the first time in this WNO production.
The result is, even by the composer's own standards, by turns icy and angular, a thrilling sound alternating with passages of acidic sweetness.
In this piece, based on Dostoyevsky's novel, Janaček took his speech-based vocal writing to its furthest point, the lines of the singers as fragmentary at times as the lives of these broken souls in a tsarist labour camp.
At the Hippodrome, the instrumental dominance was amplified by having the large body of musicians highly visible at stalls level, making it seem that it was the orchestra on stage, with the singers punctuating their activity from a distance.
With brass prominent throughout, conductor Tomaš Hanus meets the challenge of orchestral climaxes and more restrained accompaniment with sensitivity, but the result one feels could never be entirely satisfactory.
The action in this revived production, now directed by David Pountney, takes place in a single, claustrophobic set designed by the late Maria Björnson. Apart from a bawdy burlesque in act II, staged for the inmates' brief amusement, the damaged, half-demented personalities merge into one undifferentiated mass.
The denial of individuality in this unchanging environment suggests a wider loss of freedom, but at the cost of clarity in the narrative. There is no sense of remoteness in act II, where Janaček describes the Steppes stretching away into the distance, and it is in now way evident from the production that act III is set in the camp hospital.
Most disappointingly, at the climax of Shishkov's tale, the longest and most graphic of the prisoners' stories, one might easily miss the revelation that he has told it unknowingly to his rival.
The voices of Simon Bailey and Mark Le Brocq blaze through the gloom as Shishkov and his enemy Filka, now known as Luka, and Alan Oke revels as the showy, folksy, homesick Skuratov, a man on the edge of breakdown.
Reviewer: Colin Davison