From the Sky to Your Hands
Juliana Mensah
Live Theatre, Newcastle
Live Theatre
–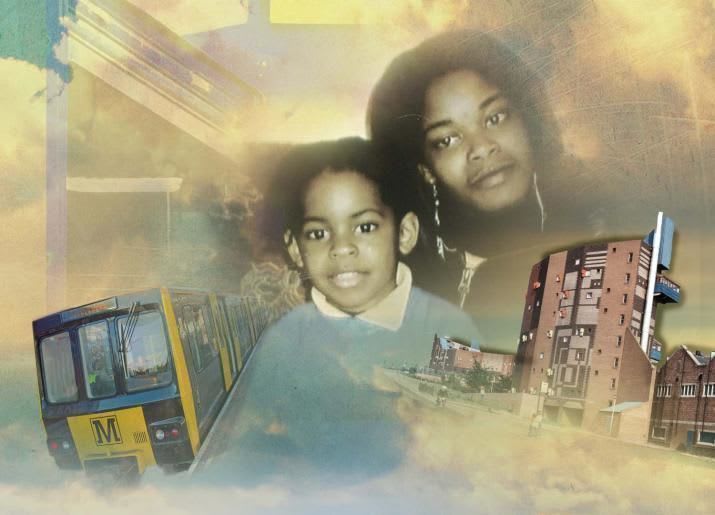 Theatre doesn't get much more personal than this. It's the story of Joana Geronimo and her son Oswaldo who fled conflict-torn Angola in 2003 and have been resident in Newcastle ever since. The previous life is touched upon but the play's main concern is their time in the North East.
Newcastle is a vibrant city whose locals manifest a great loyalty, but its fierce sense of identity at times brings in its wake an insularity and sense of isolation. Mainly for economic reasons, its migrant population has been much below that of other major cities.
Things are changing, much of it due to the burgeoning student population but there is still the enigma of the Geordies' famous sense of hospitality coupled with a certain wariness of incomers. I've been here more than 40 years, would never live anywhere else but to many in my small village, I'll never quite 'belong'. And I'm white. And British.
Anyway, did I say personal? Yes, because mother and son here are played by the actual mother and son in a script developed by writer Juliana Mensah. Mainly this is a monologue but supported by eight members of Live's youth theatre who act as a chorus, chanting, singing, dancing, humming, just occasionally breaking into small cameo roles.
One of these offers possibly the piece's most poignant moment when just before leaving Angola, Joana has her baby daughter taken away from her. We assume the two were never re-united—an appalling experience to suffer. No words needed at this moment.
One later line that stays in my mind is Joan turning to the audience to ask, "I love Newcastle. Why cannot you love me back?"
Statistics never tell us the human story. Theatre can. There is a simple set, no props or costume. Most of us are woefully unaware of the pressures and stresses, the officialdom and the bureaucratic insensitivity often suffered by people in Joana and Oswaldo's situation. Yet the play is not bitter—the performances are too human for that.
There's a certain open honesty to both these performances and the writing, plus which the chorus often helps create a charged emotional state on the stage. Though with an octet of talented supporting actors, more use of their individual as against group skills might be an idea. Live's long-term youth theatre director Paul James directs.
It follows, almost a decade on, another verbatim piece involving Joana and Paul James called From Home to Newcastle and it forms part of Newcastle's, Freedom City 2017, ambitious celebrations marking the 50th anniversary of Dr Martin Luther King's visit to the city and honorary degree from Newcastle University.
The fact these celebrations are so ambitious itself is a sign of optimism.
Reviewer: Peter Mortimer