Frozen: the West End Musical
Music and lyrics by Kristen Anderson-Lopez and Robert Lopez Book by Jennifer Lee
Disney Theatrical Productions
Theatre Royal Drury Lane
From

Listing details and ticket info...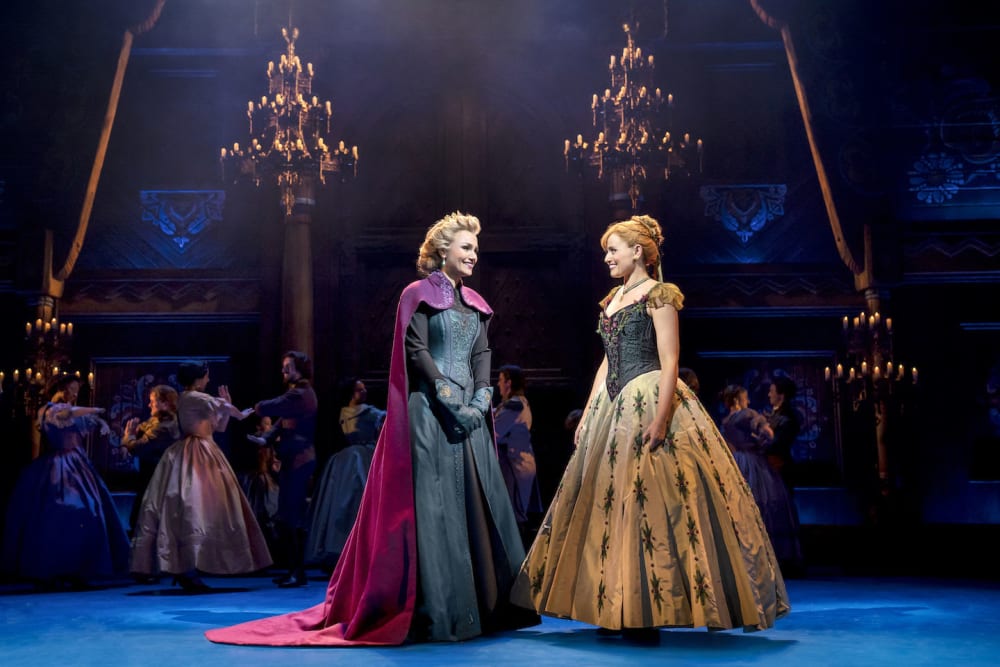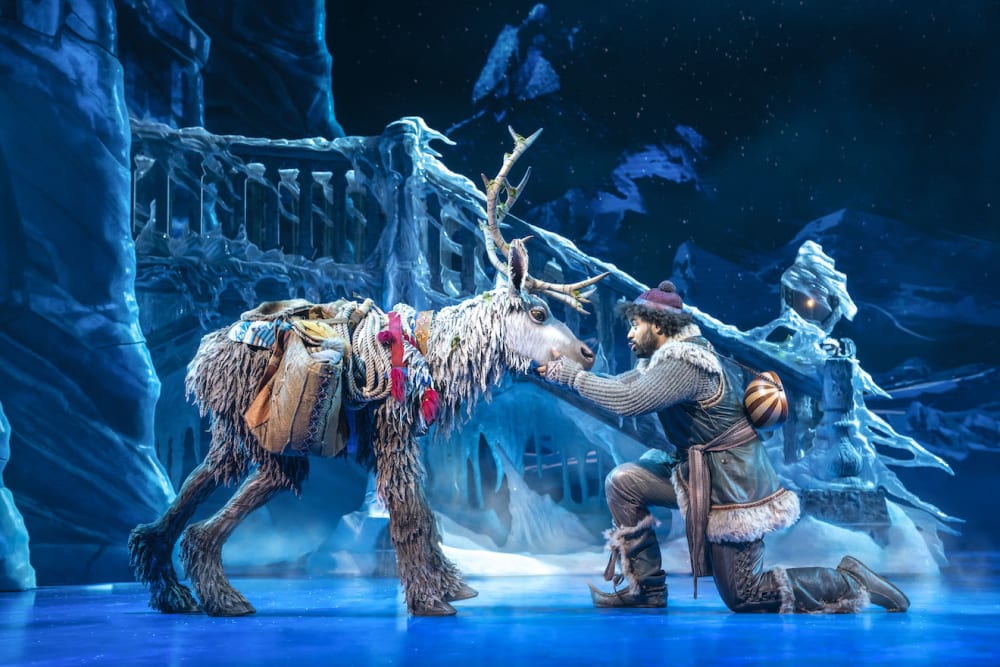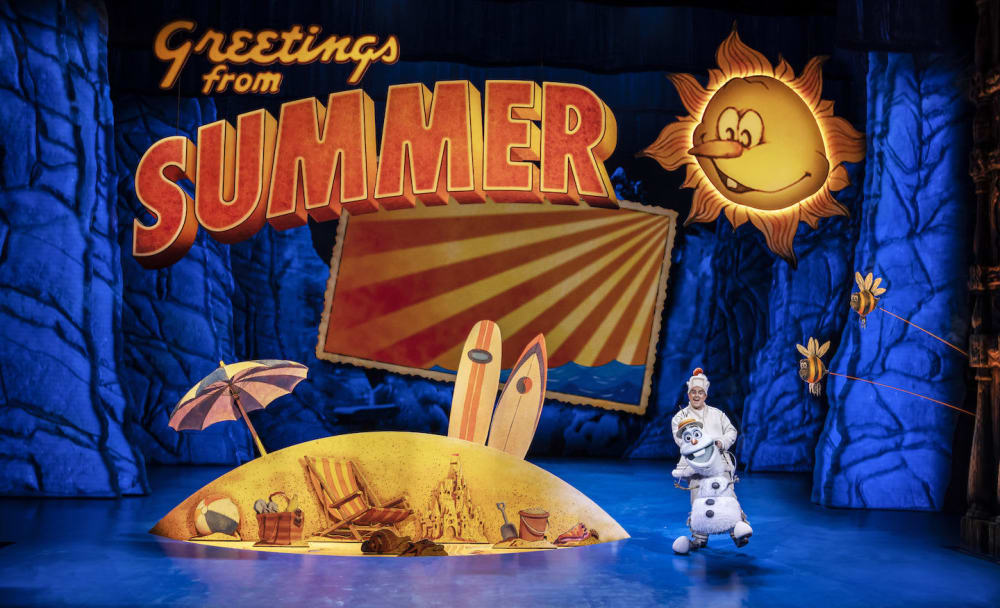 I can't compare this long-awaited production with the Oscar- and BAFTA-winning animated film on which is based: I was probably the only person in the enthusiastic audience at Drury Lane who had never seen it, but I understand it has many more songs than that did and having real people instead of cartoon cute characters has perhaps added depth to the songs that express its powerful emotions in a story inspired by Hans Andersen's Snow Queen.
Frozen is a tale of royal sisters, one of whom has magical powers that can freeze things. The problem is that she can't control them. When a little girl, Elsa (Samantha Barks) finds she can make snow in their bedroom and builds a snowman with Anna (Stephanie McKeon), but her ice magic harms her sister. Though Anna is healed by the mysterious Hidden Folk, they can't remove the magic from Elsa so they grow up isolated from each other.
When their parents are lost at sea, on a voyage seeking help in controlling the magic, grown-up Elsa becomes the Queen of Arendelle. At her coronation, she is reunited with Anna but meanwhile handsome young prince Hans (Oliver Ormson) has turned up.
He's tells her he's the 13th son of his royal father, while Anna sees herself as the spare heir. She falls for him and he proposes, but Elsa won't allow them to marry on such short acquaintance. Arguing with Anna releases her magic and brings sudden winter to Arendelle.
Horrified Elsa flees to the mountains and Anna follows. There she recruits the aid of ice gatherer Kristoff (Obioma Ugoala) and his reindeer Sven and meets up with Olaf, the snowman from childhood reborn. High in the mountains, Elsa is meanwhile creating an ice palace and a stunning transformation scene leaves the audience gobsmacked as she delivers Oscar-winning ballad "Let It Go" and becomes a glittering ice queen.
With her people in pursuit of Queen Elsa and Anna becoming more and more frozen, there is a long way to go before safety, reconciliation and happy ending.
Michael Grandage's production lightens the drama with comedy: the songs not in the movie include "Hygge", which presents a line of villagers dancing their way out of a sauna hut hiding their bits behind birch twigs, and Rob Ashford's other choreography ranges from a maypole dance to whirling waltzes and snow and ice ballet.
Craig Gallivan's snowman Olaf, blending performer and puppet, is a clear hit with the youngsters and Mikayla Jade's reindeer Sven is both delightfully endearing and physically amazing: two legs turned into four legs in a role alternated with Ashley Birchall (to reduce the physical strain on the performers).
The principals, including the little princesses, all have the stage presence this house needs and they sing strongly. Things move too fast for anyone except the princesses to develop deep characterisations, but they all feel flesh and blood. Though it may seem an anomaly that in this Nordic story only the mountain shopkeeper and sauna operator Oaken (Jak Skelly) has a Scandi accent while everyone else sounds American.
Tuneful and decidedly not twee, the show is full of magic even though its prince is not really charming. That magic is extra effective because this is live theatre and Christopher Oram's design, aided by Neil Austin's lighting and Finn Ross's video input, makes a huge contribution to it. Gliding scenery changes location, Anna and Kristoff traverse an ice bridge that seems to go on for ever, blizzards swirl, frost spreads like sword blades, walls are a fretwork of frozen diamonds and the Aurora Borealis lights up the sky.
It is not only what is on stage that is spectacular. This was a first chance to see the Theatre Royal in action since its refurbishment. It has been given a new level of opulent glamour and refigured lighting reveals details of its historic fabric you never before noticed. It makes this even more of a special night out.
Reviewer: Howard Loxton