Frühlingsstürme (Spring Storms)
Jaromir Weinberger and Norbert Biermann
Komische Oper Berlin, Germany
Released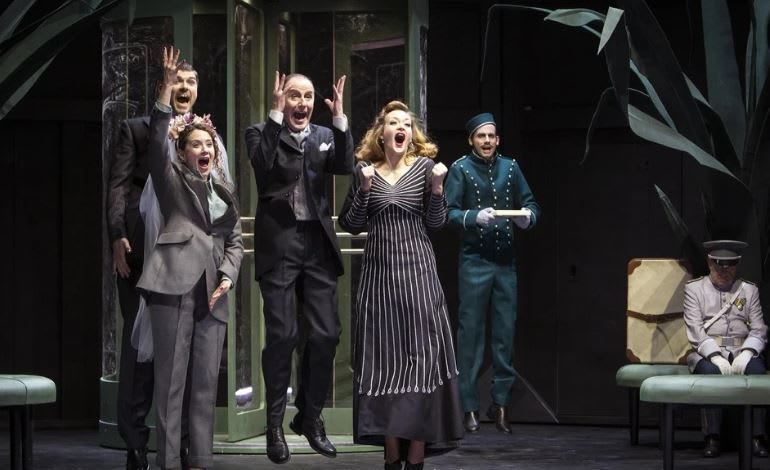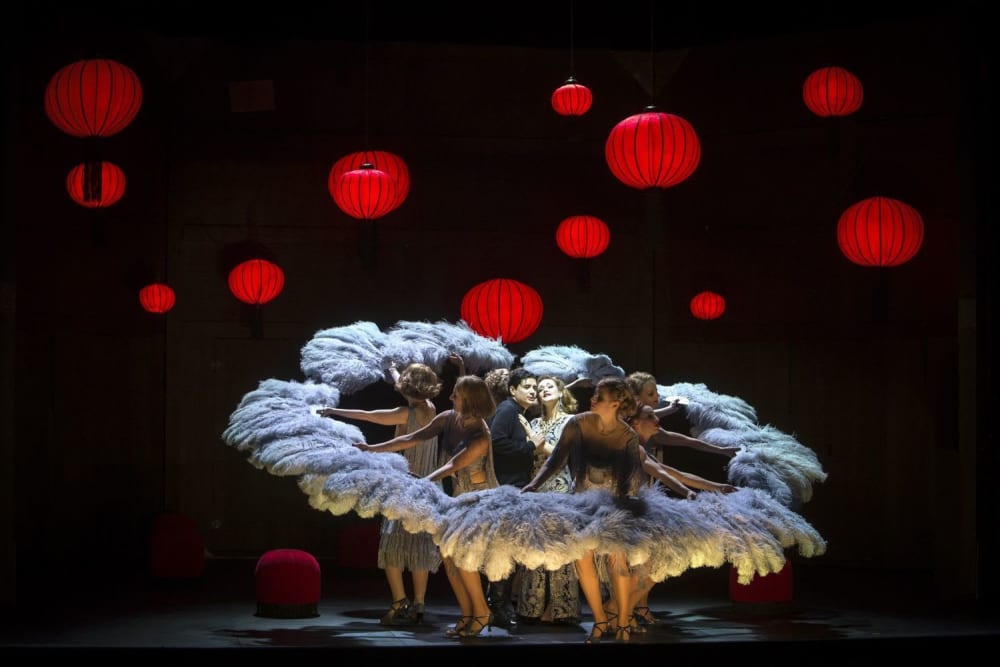 There's an unintended poignancy in the title, Spring Storms, which opened in early 1933, ten days before Hitler came to power, and closed immediately after, by which time tenor Richard Tauber had been beaten up by Nazi thugs.
Both its composer Jaromir Weinberger and its star, who also shared Jewish ancestry, were to flee the country and the former's operetta disappeared, like the last bubble of Weimar sekt.
There was therefore some historical significance to its first staging in Germany for 87 years when director Barrie Kosky produced it in 2020 at the Komische, saying he had "a duty to bring back this lost and forgotten part of Berlin's musical history."
No instrumental parts could be found, so Kosky commissioned Norbert Biermann to reorchestrate the piece, largely from a score for piano and voice and recorded fragments. The result, with occasional sounds of a saxophone, has a more jazzy, Broadway feeling than French or Viennese operettas, although whether this is the work of Weinberger or Biermann one cannot tell.
The piece is set in Manchuria during the Russo-Japanese war of 1905, in an otherwise conventional plot that concerns a love triangle between a Russian general, the glamorous widow Lydia and her former lover Ito, a Japanese spy posing as a Chinese servant. A silly subplot involves the general's daughter Tatjana and Roderich, a journalist disguised successively as a cook and a magician.
The latter, played by Alma Sadé and Dominik Köninger, share three lively duets, bouncy numbers of trivial content that are matched with frivolous stage routines—a tennis match, dancing Chinese mannequins, and a spectacular firework display.
The piece is built around its duets, and those for Vera-Lotte Boecker's Lydia and Tansel Akzeybek as the spy Ito are quite different—lovely, lilting melodies, including a waltz sung over swooning orchestral sounds and amid Busby Berkeley style dancers with ostrich feathers.
Boecker sings with slinky charm; Akzeybek is even better in the role once sung by Tauber. There is a shimmer to the top of his voice, and a silky softness to the mid-range. Although his closing "Du wärst für mich die Frau gewesen" is the most famous number, his opening song "Wozu die Sehnsucht" sounds even better, a melting melody introduced by a high violin that could make one weep.
Stefan Kurt plays the part of general Katschalow with considerable dash. Unusually, this principal character has a purely spoken role, apart that is from a riotously funny and off-key rendition of Lensky's aria from Eugene Onegin, spoilt however by being interrupted for Kurt to have an off-stage pee.
Katschalow is one of seven non-singing roles. There is no chorus, and the greatest disappointment in the show is that more than an hour of its two-and-a-half-hour duration is taken by spoken dialogue, the action sometimes hindered by rather juvenile jollity.
Frühlingsstürme, a piece of historical rather than musical importance, nevertheless delights with its innocent charm and often delightful, if not terribly original, melodies. The ending at least avoids excess sentimentality, as it is tinged with sadness and regret. It seems, by historical accident, appropriate.
Reviewer: Colin Davison