F*cking Men
Joe DiPietro
King's Head Theatre
–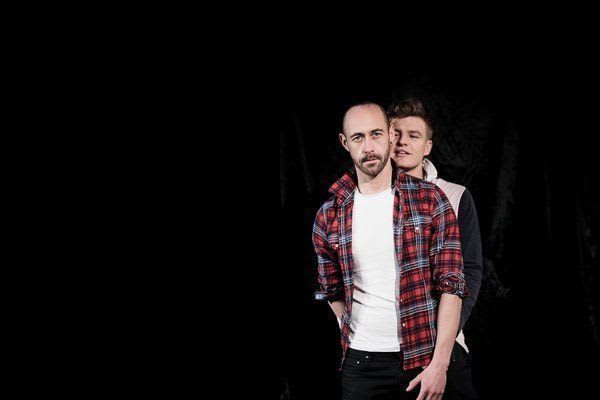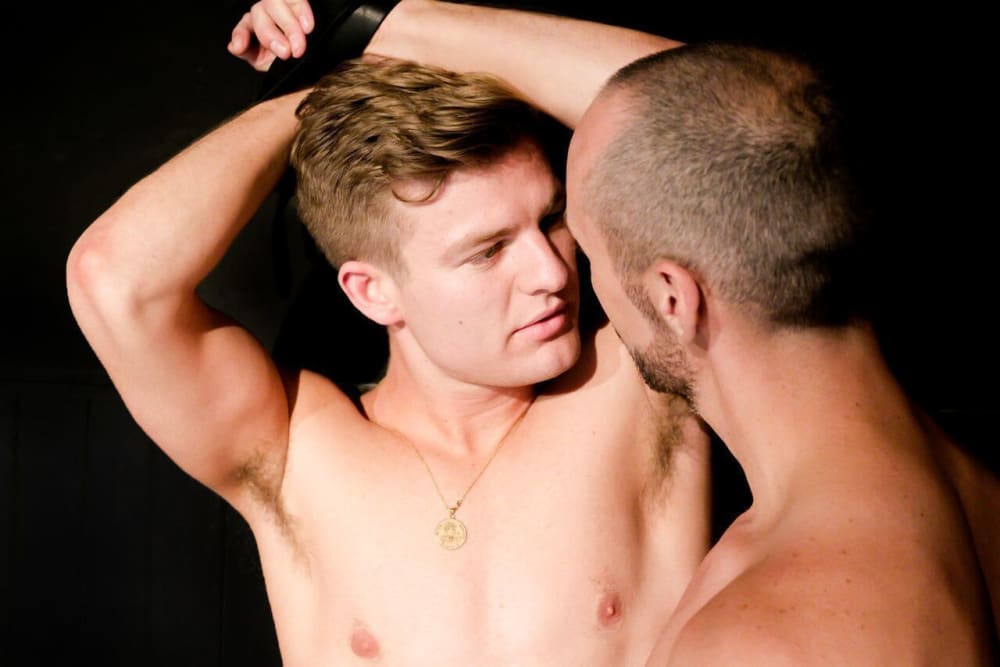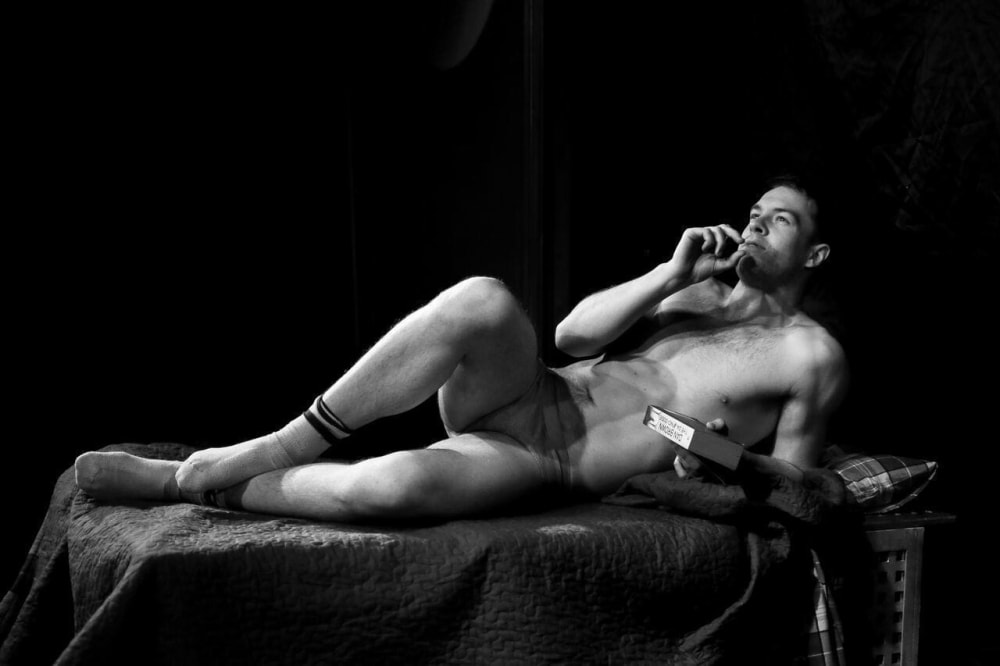 In 1897, Arthur Schnitzler wrote Reigen (better known as La Ronde) a play that presented a cycle of ten scenes each featuring a pairs of lovers, one of whom is also part of the next scene.
It has been reworked and imitated, not least in David Hare's The Blue Room. This is a treatment (not the only one) that makes it a cycle of homosexual rather than heterosexual couples giving a different perspective.
As Fucking Men, it premièred at the Finborough Theatre back in 2008, transferring to the King's Head and then to the Arts. Last August it was at the King's Head in a new production that is presented now in a new version with the cast reduced from ten to three, making it more practical to take on tour.
Despite the title and the coyness of the asterisk or hyphen now used in its promotion, it is not titillatory, though there is nudity. Actual sexual activity is omitted, the action interrupted by comment from another character in the cycle.
The play is not about sexual performance but about relationships. Those seen are mainly casual, promiscuous encounters but the sum of these scenes says a great deal about needs both physical and emotional as it follows a trail from a young squaddie paying for his first male-on-male blow job from soldier to prostitute, teacher partner, student, porn star, playwright, closeted married film star, television journalist, business man, escort—eventually coming full circle though to a changed situation.
The frank exposure this play offers leads not to prurience but rather to sympathy and a measure of understanding for all these men and their problems.
It is not just gay men who will find parallels with their own experience and that of their acquaintance, though DiPietro makes a point of a tendency of some gay men n partnerships to see open relationships as part of their life style.
In its earlier enactments, the actually playing of the different characters provided a great deal of the interest and that becomes an even greater factor in this latest staging with just three actors.
Mark Barford has adapted Geoffrey Hyland's production (originally staged in traverse) to play in front of a grey drape that hides the setting for Charles Court Opera's pantomime, which plays earlier in the evening. Designer Jamie Simmons uses a set of plastic crates to provide a hint of setting as street bench, bedroom, sauna, office or hotel room.
This stark simplicity places the emphasis entirely on the actors, who also make setting and costume changes in a half-lit transition from scene to scene. Attention transfers to a spotlit performer in the audience aisle to cover those especially intimate moments. There is a fluidity and continuity that matches the flow of the play and this trio of actors (Richard de Lisle, Harper James and Haydn Whiteside) deliver well-defined performances that characterise subtly but clearly.
F*cking Men packs a lot into 70 plus minutes. It doesn't reveal enough about some of its characters, more would make them more convincing, but they make you want to know more which is an indication of how real they are already. It is not just about attitudes to faithfulness and promiscuity but our human need for contact and companionship as well.
Reviewer: Howard Loxton