Funny Girl - the Musical
Music by Jule Styne, lyrics by Bob Merrill, book by Isobel Lennart from an original story by Miss Lennart, revised book by Harvey Fierstein
Menier Chocolate Factory
New Victoria Theatre, Woking
–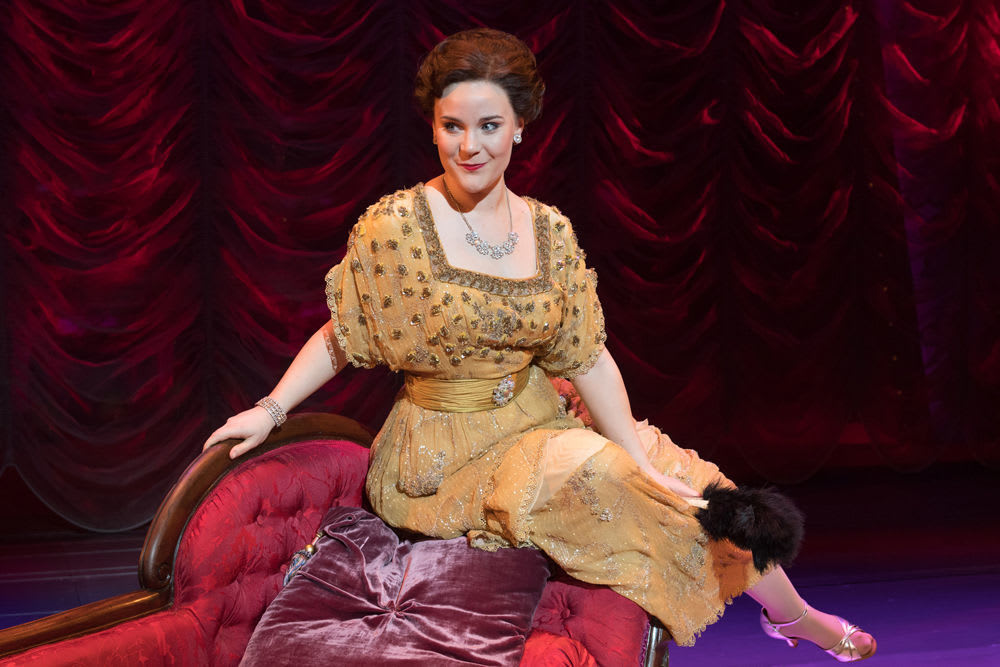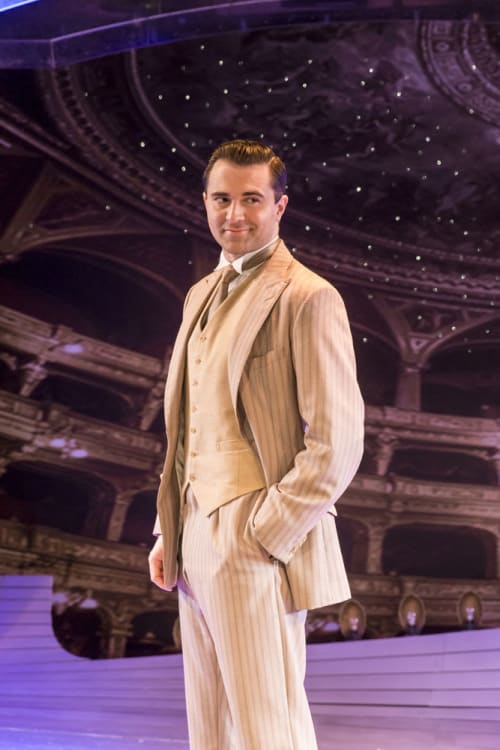 There may have been some slight disappointment, on entering the theatre, that we weren't going to see Sheridan Smith who had had such glowing reviews in the role of Fanny Brice, but any such feelings are very short-lived when Natasha J Barnes takes to the stage alone, talking to her reflection in her dressing room mirror.
"You're gorgeous!" is all she says before we flash back to her as a teenager being derided by her family for not being pretty like her married sister Sadie. "If a Girl Isn't Pretty", well she just has to be funny.
The warmth of Barnes's personality comes right across the footlights to the farthest reaches of the 1,300-seater theatre as well as demonstrating Fanny's steely determination to succeed in the quest for stardom and we're with her in spirit all the way as she gradually achieves her aim, finally discovering that life at the top is not all Roses. Sometimes "It ain't so funny, Funny Girl".
An individual, as well as a personality, Fanny is not suited to the chorus line as a dance sequence proves with her totally out of step but, nothing daunted, she even puts her own quirky slant on one of Florenz Ziegfield's Follies shows, winning him over to her exceptional talents.
Barnes's co-star is Darius Campbell as Nick Ornstein. Tall, debonair and immediately the love of Fanny's life, he seems a successful business man with various ventures in the pipeline and their eventual marriage leads to their voices blending in a very enjoyable and happy "Sadie, Sadie (married lady)", but the happiness doesn't last. His "business ventures" are in casinos and at racetracks and he has no compunction about living a lavish lifestyle on Fanny's money. Even his spell in prison for fraud doesn't dampen her ardour although, in real life, she divorced him soon afterwards.
A front cloth is drawn over the stage to give the more intimate setting for Brice's home with her mother (Rachel Izen) and card-playing friends getting in a little straight-talking Jewish humour while the scene is changed. Myra Sands as Mrs Strakosh is a delightfully funny character, especially in a later scene when she becomes a little over-excited.
Sterling performance from Joshua Lay as Eddie Ryan coming across as a pleasant, reliable guy and a great hoofer, while the ensemble give a very good account of themselves during the dance numbers including the strangely funny "Rat-Tat-Tat-Tat" with Barnes as the Kaiser not at all fazed by a recalcitrant moustache.
Jule Style's score is given full value from the orchestra under the direction of Ben Van Tienen, while Michael Mayer keeps the pace of the show bowling smoothly along.
"Don't Rain on My Parade" is the closing number for act I and, again alone onstage, Natasha J Barnes gives every fibre of her being to the rendition. What an actress, what a personality, what a voice, and what great breath control holding the last note seemingly forever. The show, and Barnes in particular, deserve every second of the standing ovation at the end. Watch out world—this girl is going places!
Reviewer: Sheila Connor