Funny Turns
David Hampshire.
BESTheatre and Stagescripts in association with Jermyn Street Theatre
Jermyn Street Theatre
–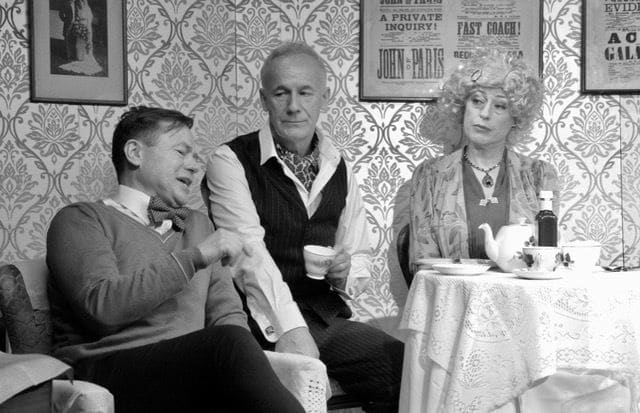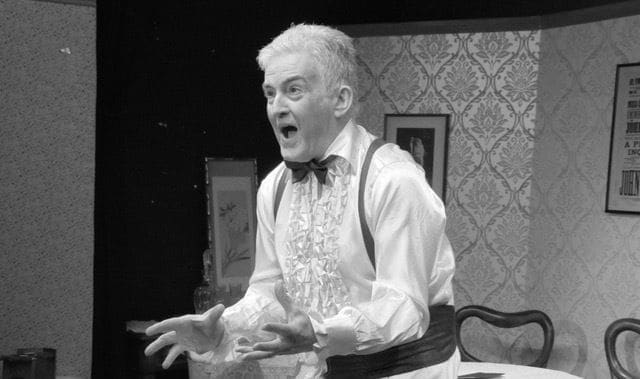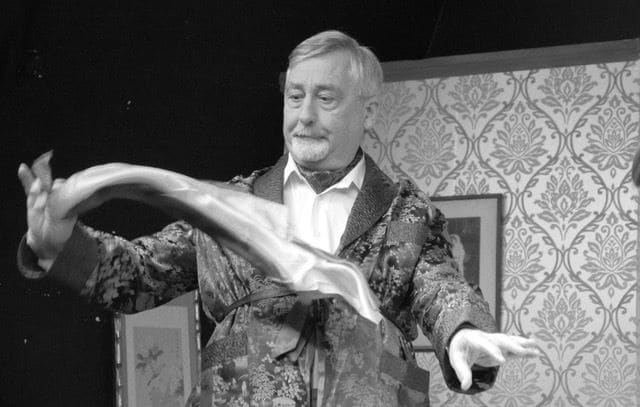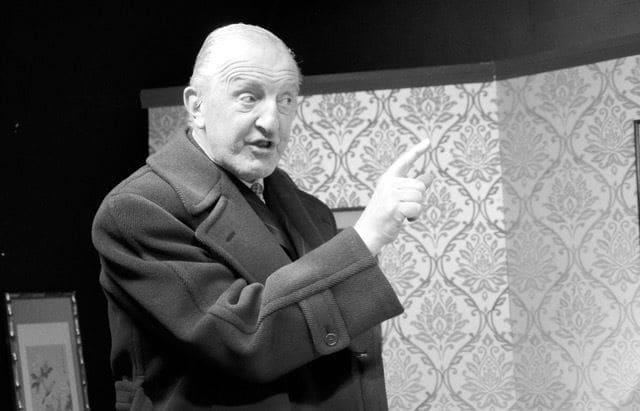 Funny Turns puts the clock back: it is set in a theatrical boarding house in 1935 in, though no location is mentioned, somewhere like Blackpool where variety artists might have based themselves. It feels as though it could have been written in 1935 too, though the Lord Chamberlain would never have passed the brief male-on-male kiss that is a miniscule plot point.
In those days when touring performers caught up with friends changing trains at Crewe on a Sunday, some theatrical digs could be dire, but Alice Chester's establishment is one of the best ones and Alice couldn't be nicer. She doesn't just offer digs for touring actors and artistes; most of those there seem to be long-term residents who are currently "resting".
One of the fixtures, though behind with his rent, is Norman Tate (Kenneth Michaels), a struggling comic who tries out material with Sally (Georgia Riley), the landlady's daughter. He's continually adding gags to his personal "bible" without realising they aren't original. It's clear his career is in the doldrums and he's beginning to realise it may be over.
Pushy Charles Prince is an unscrupulous young song and dance man whom Sally has fallen for (she doesn't realise he bats for the other side). However artificial the surface charm, Lewis Rae makes him an eager opportunist rather than an out-and-out baddie.
Magician Victor Llewellyn seems to be in a show but he brings his sleight of hand back to the digs too. Mansel David is a dab hand at producing coloured handkerchiefs from nowhere as well as an overblown vocabulary to match what he obviously thinks is his higher professional status.
Also resident is ancient pianist Arthur Merson, who once had a big success with a comic song abut a female burglar. He'll take every opportunity ("Thank you for the request") to give you its multiple verses. It's a cameo role that David Forest delightfully delivers like a ghost that haunts the place: he has no part in the plot.
In fact there is very little plot until after the interval, just a collection of one-dimensional characters that also seems to put the clock back to an older kind of theatre and appropriately they get matching performances.
Domestic equilibrium is interrupted when Tate's former wife moves in: Crissy Mullen's Irish plate-spinner Nellie Price adds another accent to the Scots, Welsh and Lancashire already represented.
Nellie is having a liaison with local impresario Harold Chance (Martin Wimbush in what would have been described as the "heavy man" in the old lines of business), who turns up to start some plot going.
Later, another of Nellie's old flames arrives, an actor now in movies who is currently touring in the Scottish play. She recommended these digs to him. His arrival gives the play a new twist.
While the first act sees stereotypes playing for laughs with Joan Blackham's sensitive landlady a realistic portrait among posturing theatricals, the second act gets the plot going, not least with some revelations about Alice's life during the Great War when she thought husband Bernard (now bedridden upstairs) had copped it.
Dramatist Hampshire's portrayal of the straight actor Laurence Mason displays none of the disdain some "legit" players used to show for variety artists but introduces a much more natural style that seems to affect the others' behaviour. You almost begin to take Funny Business as being serious.
The play does indeed end on a serious note that anticipates the sadness of Osborne's Archie Rice. Michaels makes Tate genuinely moving as he comes to the realisation that he's a has-been—no, "I'm a never had been".
Reviewer: Howard Loxton