Further than the Furthest Thing
Zinnie Harris
Young Vic
Young Vic
–

Listing details and ticket info...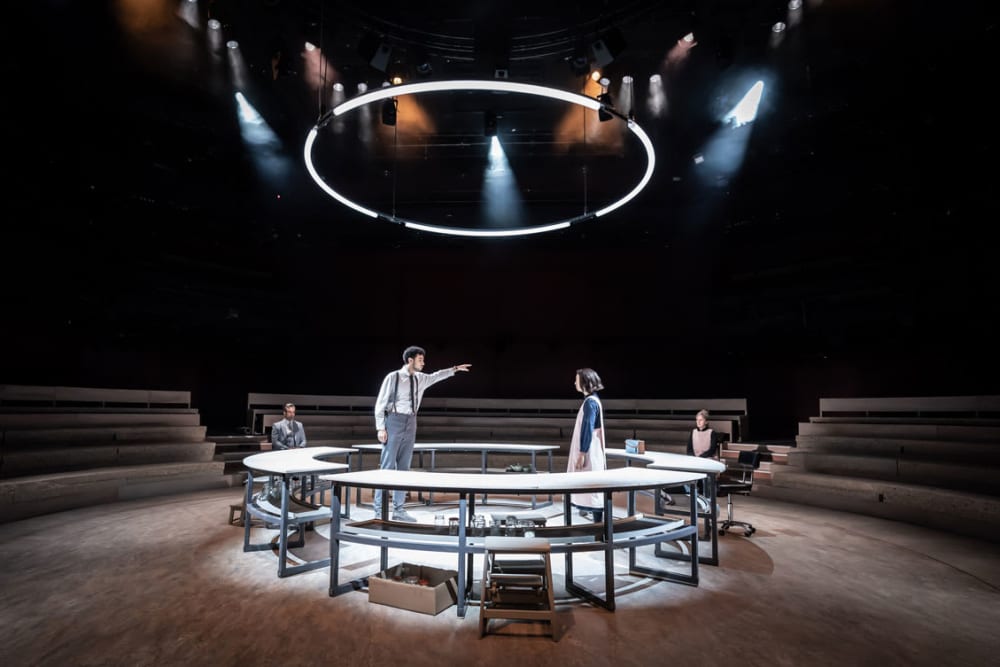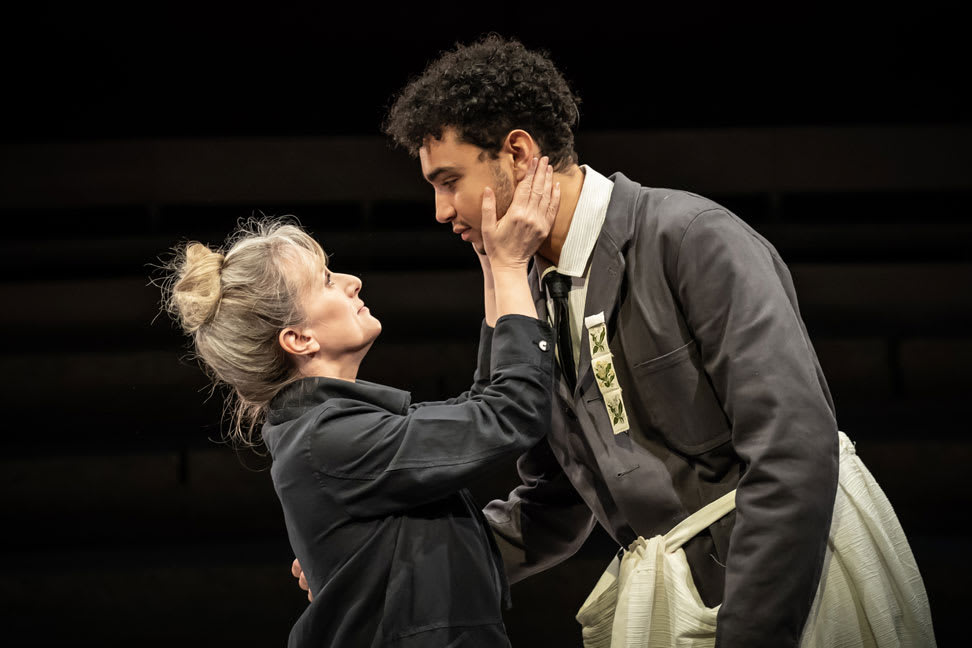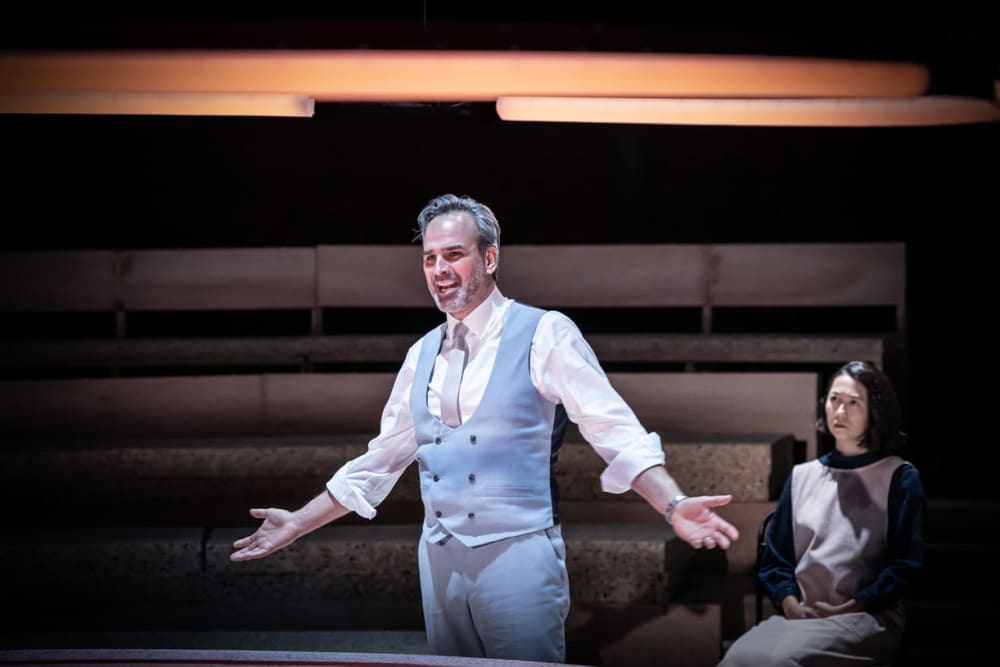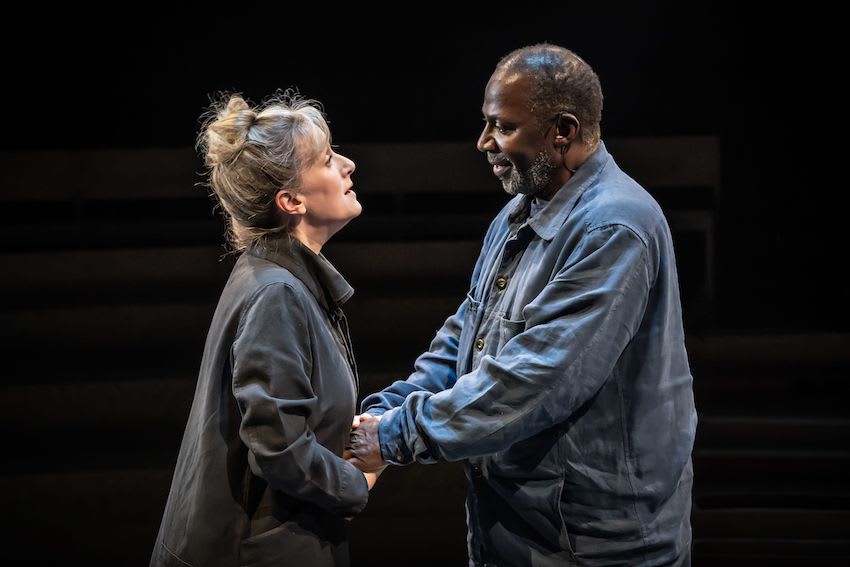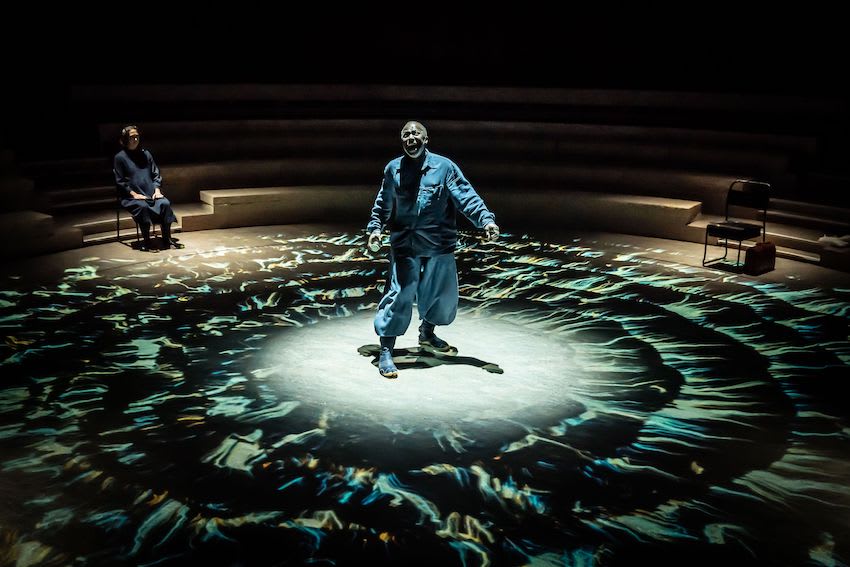 First seen in 1999 with several later stagings, Zinnie Harris's award-winnng play now gets a stylish in-the-round revival at the Young Vic. Though drawing on the dramatist's family history on Pitcairn, it is the fictional story of remote islanders who find their traditional life confronted first by capitalist development and then by life in the UK after being forced to flee by a volcanic eruption.
It begins very atmospherically with the roar of waves that blend into Ruth Chan's music, while Ian William Galloway's video projections and the bolt of silk singer Shapla Saliue trails behind her become disturbed waters. They could be the waves of the violent South Atlantic that surrounds this isolated island, but when islander Bill (Cyril Nri) enters them, he is not swimming in the ocean but the caldera lake of the island's ancient volcano and he senses something malevolent in their dark depths.
The rich theatricality of such evocation is paired with a stark simplify in director Jennifer Tang and designer Soutra Gilmour's staging.
Bill had once travelled far away from the island, witnessed a war that the rest of the world was engaged in and been horrified by it. He returned to build a church and be the island's religious leader. Now, with his wife Mill (Jenna Russell), he welcomes home nephew Francis (Archie Madekwe), a boy whom they reared following the death of his mother of starvation in that past war.
Francis, who's been working in Capetown, brings a stranger with him, South African entrepreneur Mr Hansen (Gerald Kyd), who befriended him there. This is the man who supplies the world with its jars and cartons and he has plans for a factory bottling the island's crayfish. It is a plan that could change their lives about, though it divides them. Bill agrees not to speak against Francis's enthusiasm for it.
After his absence in Capetown, Francis is eager to be reunited with his beloved Rebecca (Kirsty Rider), but he now finds her pregnant. You can see where these stories may be going, but things are dramatically changed by the volcano's eruption and the second half of the play sees the islanders all in England working in a bottling factory like the one they rejected.
This not only contrasts the island community with capitalist society but involves hidden secrets, reveals past tragedies and sees attitudes altered. Slow storytelling (matched by a minutely turning revolve in the second half) suddenly bursts into dramatic explosions. The cast play with an intensity that holds the attention, though there is a Brechtian distancing rather than emotional involvement and the use of metaphor is perhaps a little too obvious.
The action is set back in the 1960s, when the Pitcairn eruption took place. Zinnie Harris's play may make you question what the British government was up to then and wonder what would have happened to its characters since as new technologies have changed lives.
Reviewer: Howard Loxton