Gala

Princess Grace Academy
Salle Garnier Opéra de Monte-Carlo
–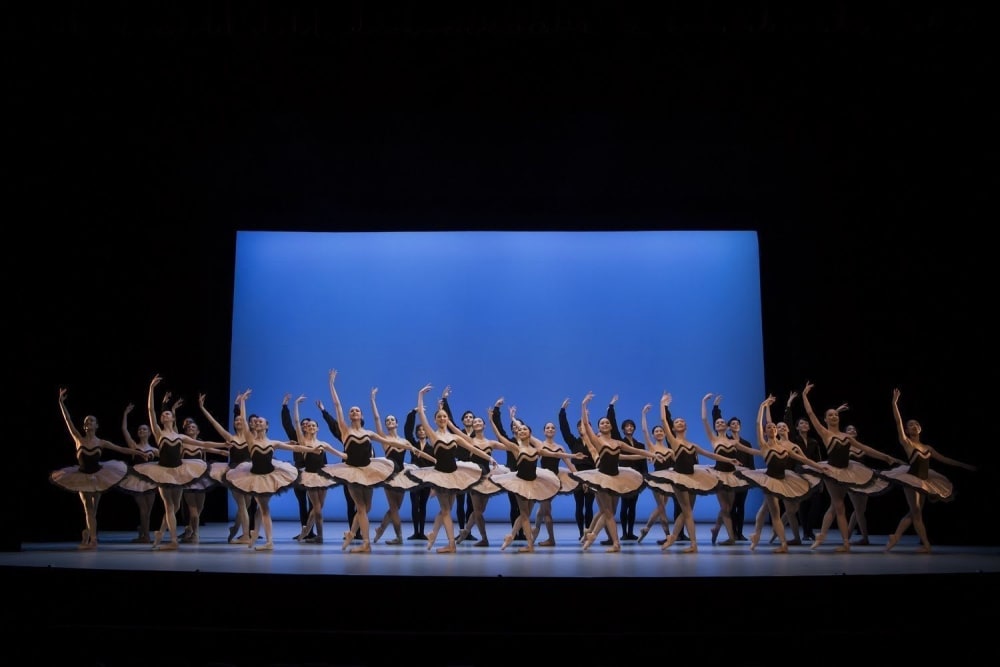 In the magnificent setting of the Salle Garnier at the Opéra de Monte-Carlo, the Princess Grace Academy presents its traditional end of year Gala. The opera house—a miniature version of the Palais Garnier in Paris—was also designed by French architect Charles Garnier.
The Academy provides pre-professional training in classical ballet with an emphasis on modern-day dance to students from the ages of 13 to 18, alongside a broad curriculum of contemporary and character dance, as well as musical education, art and theatre history and the option to study the Baccalauréat high school diploma.
Académie de Danse Classique, as it was known, was established in 1975 by Marika Besobrasova at the wish of Princess Grace and Prince Rainier III. Since then, the Academy has trained several generations of dancers and in 2009, under the presidency of HRH the Princess of Hanover, was renamed Académie de Danse Princesse Grace, the same year Luca Masala was appointed Artistic Director.
Since September 2011, Les Ballets de Monte-Carlo, the Monaco Dance Forum and the Princess Grace Academy are umbrellaed under a single structure, overseen by Jean-Christophe Maillot.
Today, the Academy, a Prix de Lausanne Partner is a leading contender amongst the world's most prestigious ballet schools and, with 100% of its graduates securing contracts with professional dance companies, it boasts an eminent international reputation.
Accompanied by violinist Nicole Curau, the Gala opens to a short film introducing each of the 2018 graduates. Entitled Pas d'adieux, leading the farewell are Japanese students Yuria Isaka and Yuka Matsumoto—both have contracts with Staatsballett Berlin. Fan in hand, Yuria Isaka's Kitri variation from Don Quixote is charged with momentum and aplomb, whilst Yuka Matsumoto displays superb elevation in her grand jetés in the Bridesmaid variation, also from Don Quixote.
American Natatia Warzabluk, who will join Ballett Zürich, gives a suspenseful rendition of La Bayadère's Nikiya variation and Youngseo Ko of South Korea, who has accepted a contract with Norwegian National Ballet, dances L'étoile variation from Paquita—a studious execution. Also of South Korea is Minji Nam, a 2018 Prix de Lausanne Finalist, who sadly due to injury could not perform at the Gala. She joins Stuttgart Ballet, alongside Italian Martino Semenzato, who exhibits crisp batterie and musicality in the James variation from Bournonville's La Sylphide.
Canadian Shale Wagman, who performs the Basilio solo from Don Quixote complete with sharp turns and a trim technique, won the first of the eight laureates at Prix de Lausanne earlier this year, also receiving the Rudolf Nureyev Foundation Prize. He will join English National Ballet, alongside Mexican/American Ivana Bueno Garces who dances beyond her years in her captivating Esmeralda variation from La Esmeralda.
Continuing without an interval, part two of the Gala is dedicated to Johannes Brahms's lively Hungarian Dances, which the composer completed in 1869, only a decade before Opéra de Monte-Carlo received its first performance. Eight choreographers showcase contrasting scenarios, opening with graduand Youngseo Ko's lighthearted neo-classical sunbathers number to Dance N°6.
Next up is Academy Guest Teacher Grigory Chicherin's folkloric demi-caractère—a fusion of balletic extensions with traditional Hungarian Czárdás steps (Dance N°7). Contemporary choreographers German Marco Goecke and Italian Francesco Nappa employ anamorphic textile-sketches with dancers costumed (Dance N°1) and later completely enveloped in fabric (Dance N°4) and Belgian Jeroen Verbruggen's eight-strong male troupe sonant creation is unrivaled (Dance N°11)—an audience favourite.
Against an azure backdrop, Michel Rahn, Assistant to Artistic Director, choreographs a closing classical spectacle featuring all students from the Academy (Dance N°19, 15, 21 and 10). The male students dart across the space unveiling their fearless and masterly craft, soon after joined by their fleeting female counterparts revolving at speed en pointe before uniting in a grand tableau.
Reviewer: Naomi Cockshutt