Gangsta Granny
David Walliams, adapted for the stage by Neal Foster
Birmingham Stage Company
Sunderland Empire
–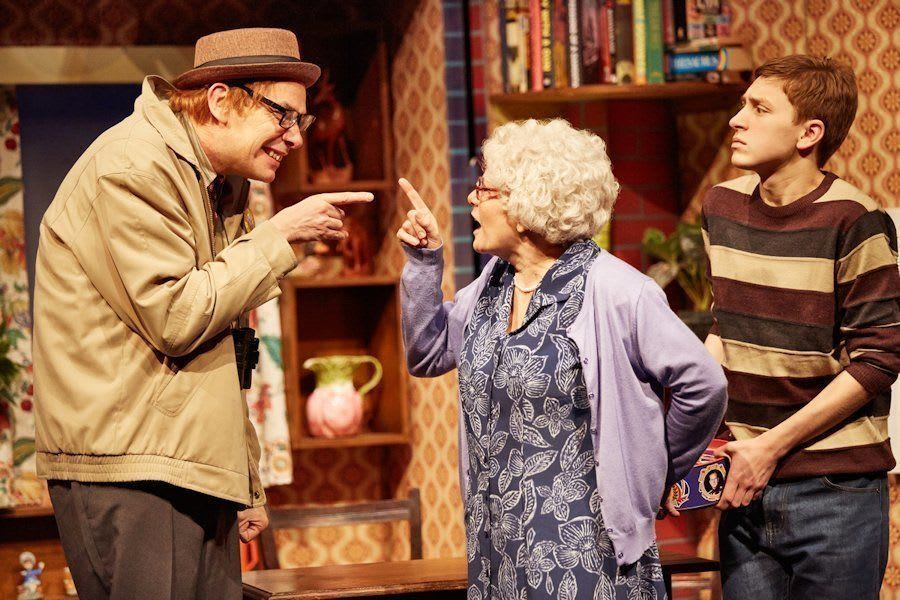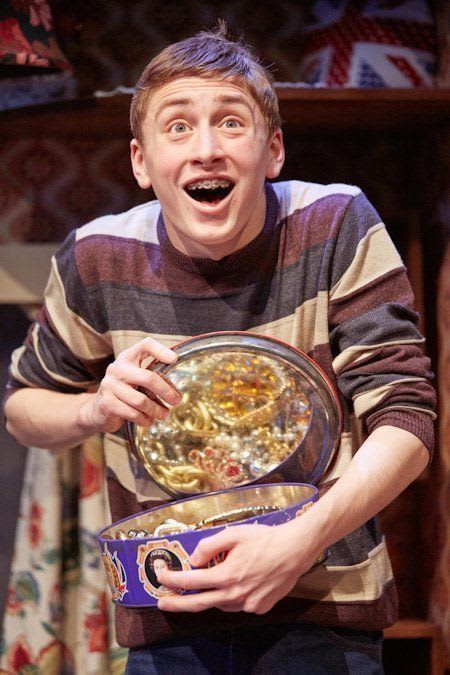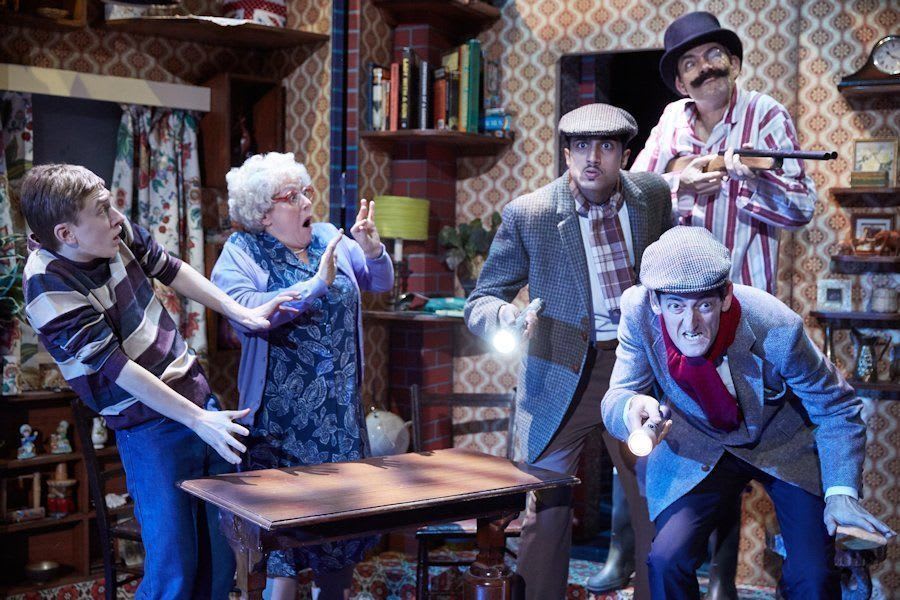 Ben is 11. He has to spend every Friday night with his Granny because his parents go ballroom dancing, their all-consuming hobby. He hates going there. It's boring. All they do is play Scrabble and then he has to go to bed early while his Granny tells him a bedtime story. And the food! It's all cabbage—cabbage soup, cabbage casserole, even cabbage ice cream! And we all know what too much cabbage does to your insides!
No wonder Ben greets every Friday evening with a long "Noooooooooo!"
He'd much rather read his favourite magazine, Plumbers' Weekly, for Ben's ambition in life is to be a plumber.
Then one Friday night he discovers his Granny is a criminal—a jewel thief. Brilliant! There follows a fantastic adventure as Ben and his Granny set out on an amazing heist which involves scuba-diving across the Thames, crawling through sewer pipes, drugging guards, drilling through a steel door and…
Well, we don't want to spoil the story, do we?
And did I mention that his parent have entered him for an under-12s ballroom dancing competition which just happens to be on the same night as the planned heist?
Sounds fantastic? And so it should be, but the Birmingham Stage Company's production doesn't quite pull it off. The first half is packed with exposition, sometimes drawn out well beyond what's needed. We learn that Ben wants to be a plumber—which is essential knowledge to follow what is to come—but we learn it through a scene in the local newsagent's shop which develops into a long, long riff on "Buy one, get one free" offers—totally irrelevant and not terribly funny after the first exaggeration.
Mind you, there are a lot of farts to keep the kids amused.
The second half is much more lively, for this is when the dance competition and the heist (and its aftermath) get underway. And there were—at last!—opportunities for the kids to get involved—much needed, for they had been sitting silently for an hour. The first was shouting (and you could feel the joy in the shrieks!) but the second fell a bit flat. As any panto performer will tell you, if you get the kids on their feet to dance, you give them some simple things to do and they'll join in. Here they'd all sat down again in less than a minute.
I cannot fault Jacqueline Trousdale's ingenious and incredibly flexible set, nor Jason Taylor's complementary lighting, and Paul Chantry and Rae Piper's choreography consistently entertained. The performers, too, were terrific; not a weakness there at all, and that includes Sunderland girl Rhiane Finlay who won a competition to appear in the show. Sadly they (and David Walliams) are let down by an over-long and over-wordy adaptation.
Reviewer: Peter Lathan