Gangsta Granny
David Walliams, adapted by Neal Foster
Birmingham Stage Company
The Lyric, Theatre Royal Plymouth
–

Listing details and ticket info...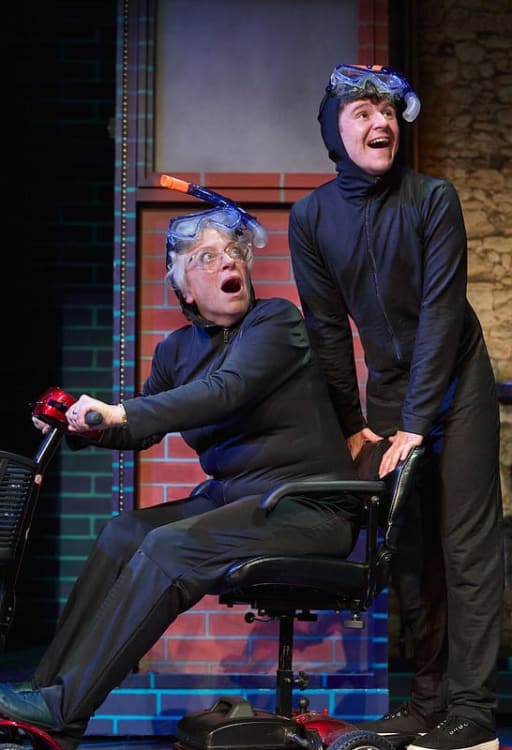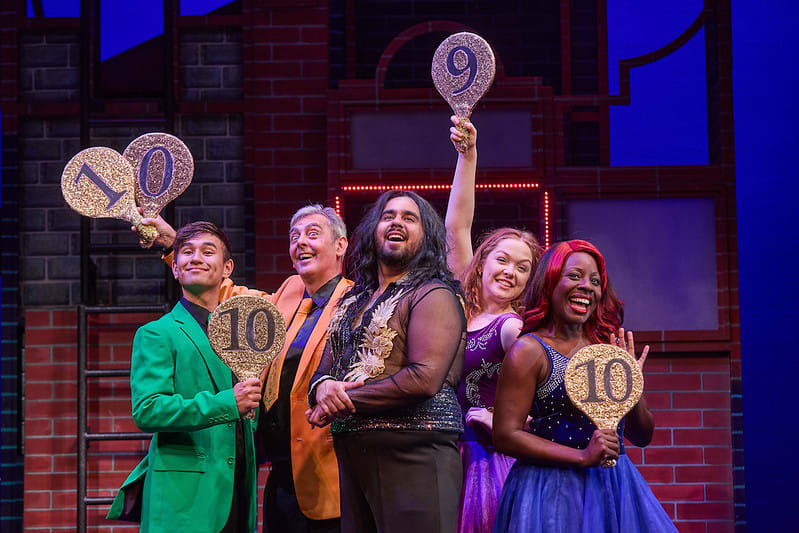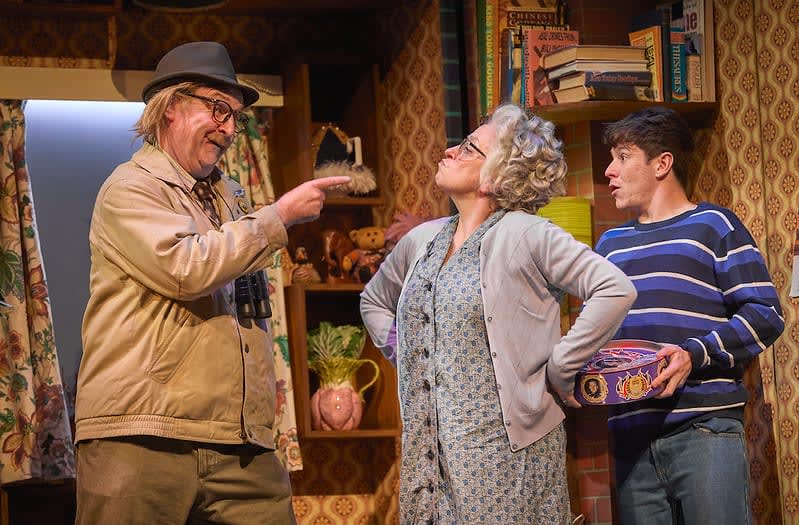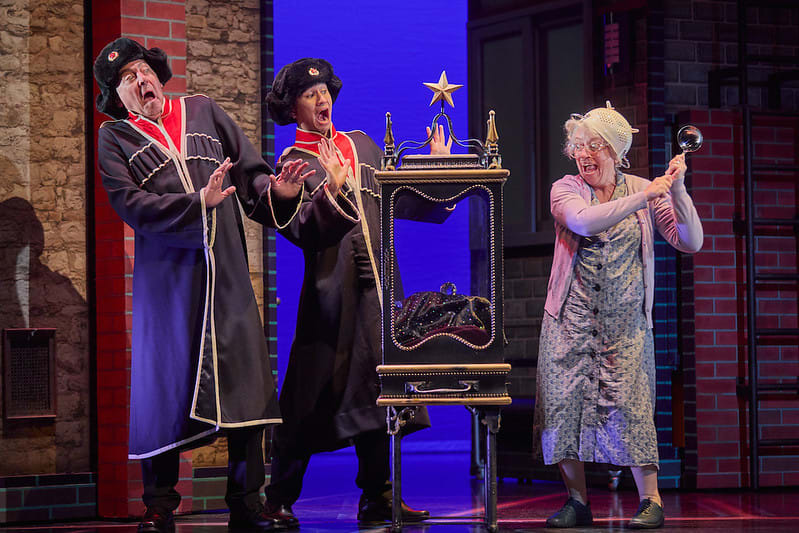 David Walliams's MO strikes again with stereotypes (some rather uncomfortable), obvious humour, puns and plenty of farting. Another page-to-stage success, the derring-do and toilet humour sits easily alongside a poignant message.
Justin Davis (Stella stalwart) is 11-year-old would-be plumber Ben. Shattering his Strictly-obsessed parents' dream of a ballroom dancing star son, he dreads spending Friday nights playing Scrabble with cabbage-creative Granny while they strut their stuff.
Hankering instead for an evening hanging out at the bus shelter chewing gum in the rain, Ben discovers that boring Granny (Corrie / Emmerdale / Nativity 2: Danger In The Manger's Isabel Ford) has a secret or two in the biscuit tin, an illustrious past and is terminally ill.
The neglected duo plot the ultimate heist: to steal (and then return) the Crown Jewels.
Having proved he is a dancing disaster—to his parents' extreme embarrassment—Ben and Granny mount the mobility getaway scooter in wetsuits and snorkels with explosives, drill, cabbage soup and plenty of clingfilm ready to breach the Beefeater security at the Tower of London. Mayhem and monarchy ensue with Mr (Nosy) Parker (a fun performance from War Horse's Jason Furnival who doubles up as dad) in hot pursuit.
Multi-talented Jess Nesling is the Queen and nail-polishing, twinkle-toed mum whose obsession for flamboyant Flavio (Irfan Damani who doubles as the ubiquitous shopkeeper Raj) allows for celebrity culture-bashing.
Jacqueline Trousdale's clever spinning set slickly moves the action through houses, hospital, school, dance hall and the Tower with the help of the cha cha cha-ing cast as Paul Chantry and Rae Piper's choreography excels.
Walliams's message though is loud and clear: our elderly deserve more attention and all have their own stories to tell.
Add hour-long halves and puzzle-filled programmes, the spectacle and fun are just what the children ordered which makes the evening bearable for us oldsters.
Reviewer: Karen Bussell