Gaslight on Grey Street
Janet Plater
Theatre Royal Studio, Newcastle
–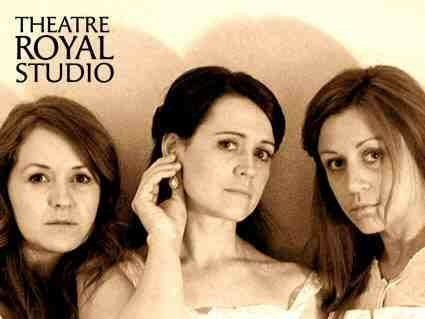 It's 1854 and actress Julia St George is returning home to Newcastle to perform at the Theatre Royal after having success in London. Waiting excitedly to meet and perform alongside her are two local actresses, Fanny and Emily. Janet Plater's new play chronicles her return and gives us an insight into the lives of women in nineteenth century theatre as they try to balance society's ideal view of womanhood with the demands of their profession.
We see their interaction in the dressing room and their growing friendship; we watch them rehearse and get an idea of the theatrical style of the period; we learn of their personal lives, their pleasures and tragedies, their hopes and their dreams. Outside events also affect them: the great fire of Newcastle and Gateshead has a particular and long-lasting impact. Finally we jump forward in time and see what became of all their hopes and plans.
Plater attempts to recreate the language of the period; this, to me, felt reminiscent of melodrama, although the playing (except in the scenes from the play they are performing which is obviously melodramatic) is naturalistic.
It's a lot to cram into an hour and a half (including interval) and makes great demands on the cast of three—Caroline Deverill as Julia, Christina Berriman Dawson (Fanny) and Samantha Phyllis Morris (Emily)—who rise to the challenge magnificently and sing beautifully.
In fact, it's possibly a little too much to fit in. The second half felt a little disjointed, with the "what happened next" cameos leaving us rather up in the air, wondering how these women got to where they did. There are three stories here, each one potentially fascinating in itself, but they shift the focus too much and so dilute the overall effect.
However Gaslight on Grey Street tells a good story, mingling comedy (some lovely theatrical in-jokes!) and pathos, and Deverell, Dawson and Morris sweep us along with their convincing portrayals.
Reviewer: Peter Lathan