Gaslight
Patrick Hamilton
Salisbury Playhouse
Salisbury Playhouse
–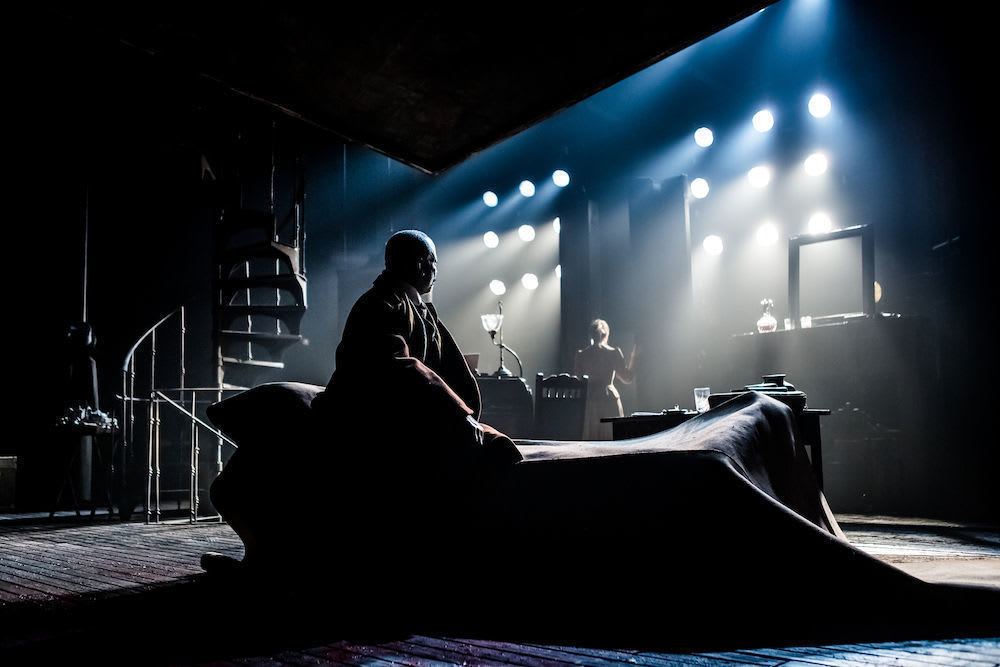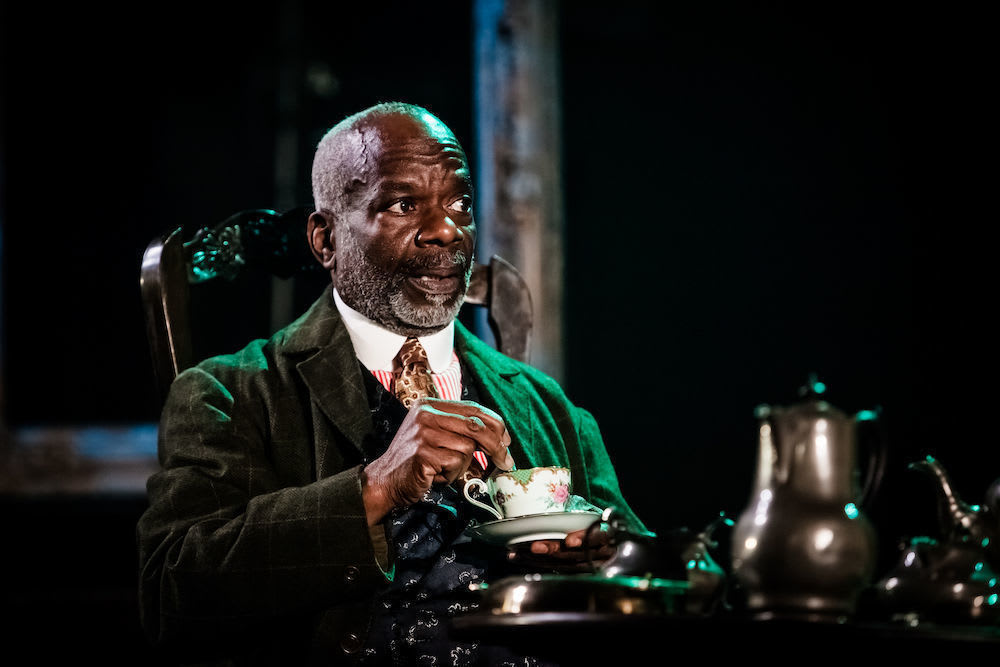 We know the story, don't we? Patrick Hamilton's tale of the unspeakably awful, domineering husband, Mr Manningham (Daniel Pirrie), who bullies his acquiescent, gentle young wife Bella (Laura Pyper) in the hope of driving her mad—or at least convincing her that she's mad, so that she can be consigned to an asylum, leaving him conveniently free to... well, who knows what? His motives, like the late-Victorian gaslight of the title, are rather less than clear.
It's not often that lighting takes a starring role in a production, driving the narrative and enhancing the tension, but in this instance the gaslight of the title itself has a particularly menacing part to play.
When the light dims, it means that Manningham is in the attic overhead and likely to appear suddenly, where he will offer to take Bella to the theatre then later deliberately retract the offer, blaming his wife for some perceived fault, such as losing a grocer's invoice or, most cruel of all, comparing her looks unfavourably with those of Nancy (Gemma Lawrence), the rather brassy young maidservant, in Nancy's presence.
So has there ever been a female member of an audience watching this play, I wonder, who hasn't been profoundly thankful that, for all her own partner's faults, at least she wasn't married to Manningham?
The situation for Bella, then, is perilous. With Elizabeth, the housekeeper (Maggie McCarthy), a sympathetic but powerless onlooker, as her sole ally, Bella is in desperate need of a friend, which she finds in the form of Rough (Joseph Marcell), an elderly detective who has been taking an interest in Manningham for some years in connection with a historic murder case.
At first Bella is suspicious of Rough, but while still clinging fiercely to the ties of loyalty which she, in spite of everything, feels she owes Manningham, she gradually learns to give him her trust.
What follows is a build-up of nail-biting tension, in the best traditions of melodrama, as we progress towards the final dramatic conclusion.
A fine production then. Just a cast of five, but convincing and emotionally affecting, with a clever set using a spiral staircase to help with the problem of having to accommodate three separate levels and an ominous overhanging asymmetrical false ceiling to add to the air of confused menace.
Just one problem. Why is this enjoyable spine-chiller so rarely performed these days? Is it because we expect our detective stories to be solved using all kinds of technology like DNA and CCTV? Not even fingerprinting was available in 1938, was it, when Gaslight first saw the light of day? And certainly not mobile phones.
So is the fashion in present-day detective drama for rather more subtle practitioners of their craft like Poirot and Lord Peter Wimsey?
Well, people are still interested in Victorians, aren't they? Isn't Mr Whitcher, the Victorian detective, pretty popular? And judging by the reaction of last night's capacity audience at the Playhouse for Gaslight there's still an appetite.
So might Salisbury Playhouse be persuaded one day to produce Hamilton's other celebrated thriller, Rope?
Reviewer: Anne Hill