Gateshead International Festival of Theatre (GIFT)

Various Locations, Gateshead Town Centre
–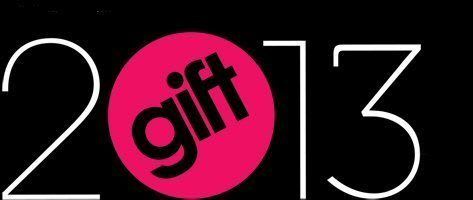 Via such contemporary riverside landmarks as The Sage, Baltic and The Millennium Bridge, Gateshead has justifiably acquired a reputation as a pioneer in culture that has shamed its bigger more glamorous neighbour across the river, Newcastle. Newcastle's own expansion of the riverside has concentrated on enhancing the place's dubious reputation as 'party city', a euphemism often disguising week-end areas of rolling young drunks.
Hurrah for Gateshead then. But move a short distance away from the riverside and you'd find a town centre sucked dry by the commercial demands of the voracious Metro Centre a few miles up the road. Unloved and neglected, the centre of Gateshead has cried out for a blood transfusion for years.
Two possibilities. A current huge development scheme is seeing the new multi-storey retail complex rise up bang in the middle of town with Tesco at its core. It's redefining the area so much, only Get Carter's butcher's shop gives a hint of ages past. But will this redevelopment be saviour or a white elephant? Time will tell.
Meantime over the last three years theatre director and lecturer Kate Craddock, who lives in the town, has been building GIFT, a four day theatre festival both attracting young practitioners from many countries but also looking to encourage local talent. GIFT eschews Gateshead's high profile venues in favour of a college, a pub, a bus station, a church and the old town hall. Nobody gets paid thus far (the odd subsistence apart), but then when did Edinburgh Fringe Festival ever pay people?
Some events still have the feel of performing for your fellow practitioners (ditto Edinburgh), but elsewhere you can sense the buzz developing. Try The Central Bar on the Saturday night. This unique old venue, recently given a sensitive renovation, is shaped like a wedge of cake and offers various shows. In adjoining upstairs rooms, you can catch Petrification, Zoe Cooper's short play on the culture clash between two reconnecting North-East brothers (James Baxter and Neil Grainger in cracking form), or try Pillow Over Your Ears, Nicole Vivien Watson's extraordinary short dance piece. Only at the end of this compassionate erotic sinewy event do you realise the incredibly bendy dancer has never parted company with the chair.
Other interesting ideas still feel formative. Wanderlust sees you walking through the town centre listening to a choice of short plays on headphones. In the play I chose the words and the perambulation failed to connect.
And the festival could learn from Edinburgh on timing. Late starting and overrunning on Elevation Art Collective's I Am, at Gateshead College saw me steaming unsuccesfully up the hill in an attempt to catch ex-Northern stage artistic director Alan Lyddiard's Love Me Tender, a one-man piece inspired by Spanish poet Lorca, performed here for curious commuters at Gateshead Interchange. By the time I arrived, the show had finished.
While we're on bad timing (my own this time), I also missed the naked female in Getinthebackofthevan's show Big Hits, which had everyone talking.
Those watching three back-to-back shows at Gateshead College suffered from lack of refreshment facilities. Luckily we did have Emma Berensten's generosity. During her moving documentary/performance piece Ma Mere N'Est Pas Toujours Ma Mere, based round her manic depressive mother, Emma, from Amsterdam prepared a large salad in view of the audience, who at the show's end were invited up to eat it. We all fell upon the grub hungrily.
GIFT needs continued support, both for theatre and for Gateshead. It's a brave initiative and not like any other theatrical venture in the region. It also needs to attract a higher proportion of non-academic theatre practitioners, but this will come as its activities and reputation expands.
By which time everyone will know where Tyneside is. One theatre group drove from Bilbao in Spain and arrived at what they thought was their destination only to receive blank looks. They'd travelled to Newcastle-Under-Lyne by mistake.
Reviewer: Peter Mortimer