Gay's the Word
Music and Book by Ivor Novello, lyrics by Alan Melville
Evergreen Theatrical Productions
Jermyn Street Theatre
–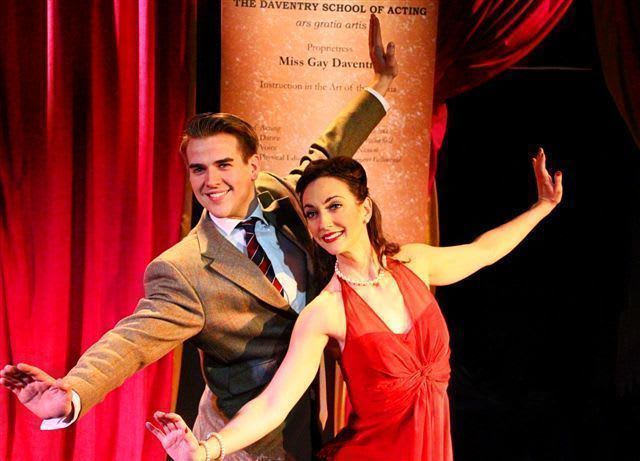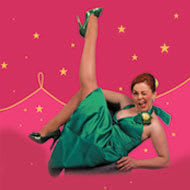 I am told by those with more knowledge than me that the original 1951 production of this last of Ivor Novello's musicals was considerably altered by its star Cecily Courtneidge before it reached the West End and this version, which first aired at the Finborough last year, has the book further adapted by Richard Stirling.
I would guess that Courtneidge trimmed down the subplots to boost the star role, which may not have helped, but even with the latest amendments the book is very shaky, which is a shame for this show marked Novello breaking new ground for a home-grown musical.
In one way it is strangely modern for it feels like one of those contemporary juke-box musicals that has tried to built a plot around a set of pre-existing numbers. These are a mixture of styles with operetta, review and a touch of US showstopper—Novello wrote this after the new Broadway musicals of the 1940s had reached the West End. Although he was still playing the lead in his operetta-like King's Rhapsody when Gay's the World opened, he clearly saw the need for a change.
Sadly Novello died (aged only 58) less than three weeks after Gay's the Word opened on Shaftesbury Avenue, so there was going to be no chance to discover what might have come next. Would it have been very different?
Gay's the World starts off with a couple of numbers set in Ruritania. They might have come out of any of his old-style shows with their princes and royal romances. They are even singing about some of Ivor's stories (or are these lines a more recent addition). But this is Novello actually sending himself up and Stewart Nicholls; direction and choreography pull it off perfectly, with Ben Stock's ostrich-feather-hatted Prince and supporting camp chorus boys deftly copying the precise finger flourishes of the time.
It doesn't go on like that. This opening is a show within the show—a musical that everyone in it knows is a flop. It has lost all its star Gay Daventry's savings. (That's where the Gay comes from, none of your queer terminology for Ivor! Anyway that sense was hardly known then.) With an investment from a young woman in her company she goes on to open a drama school. That flops too. Gay Davenport deals with this by ignoring it. That's pretty well the plot, with the young investor and the boy she fancies as a love interest as a subplot plus an undeveloped idea involving a couple of smugglers. Yet in 1951-2 it ran for over 500 performances (in addition to its long pre-West End tour). Perhaps that was due to its star.
In this revival Sophie-Louise Dann is Gay Daventry. She doesn't swamp the piece; she is truly delightful with a Merman-like energy when called for but, along with the panache, she also has a sly wink and a real twinkle.
Helena Blackman is the young actress who puts up the money for the school and Josh Little shy Peter, the boy too tongue-tied to tell her he loves her and prone to fall over. With the help of Miss Daventry's training he ends up proposing—and he mainly stays on his feet as they dance to "An Englishman in Love".
There is a truly awful scene with incompetent drama school students that doesn't begin to be funny. Their teachers are played by some genuine old troupers: Eileen Page, Myra Sands and Elizabeth Seale (who was in the original production at the Saville—and whom oldies will remember sparkling as Irma La Douce among many other successes). The staff get their own back in a bitchy revue number about how much they hate particular students.
There is Frank Barrie making a brief appearance as Peter's suave father, Paul Slack making a character out of what he is given as the smuggler and a hard working supporting cast. They all display plenty of energy, especially in the showbiz-endorsing "Vitality" and the mad "Bees are Buzzin" which has everyone hopping around like camp rabbits.
Novello was a popular tunesmith in the days before rock and roll. The music and the company's energy and high spirits, helped by an indulgent audience, make this revival seem worthwhile. It is colourfully dressed in period by Gregor Donnelly who sets it against a theatrical backing of red drapes and gold tassels. At the piano James Church keeps things bubbling.
You might well have to wait another half century before there is another revival so, if you have Novello nostalgia, catch it while you can.
Reviewer: Howard Loxton