Gentlemen Prefer Blondes
Music by Jule Styne, lyrics by Leo Robin, book by Anita Loos and Joseph Fields adapted from the novel by Anita Loos
Union Theatre
Union Theatre
–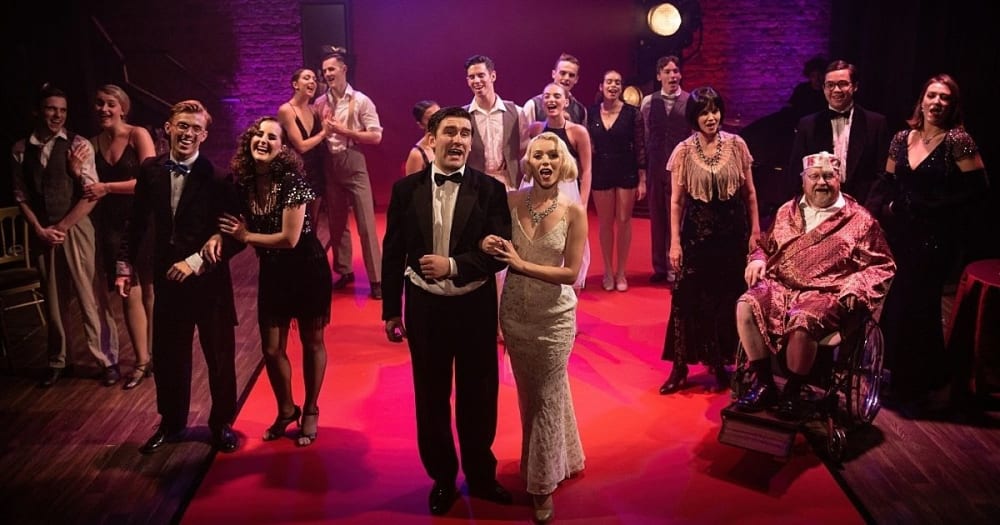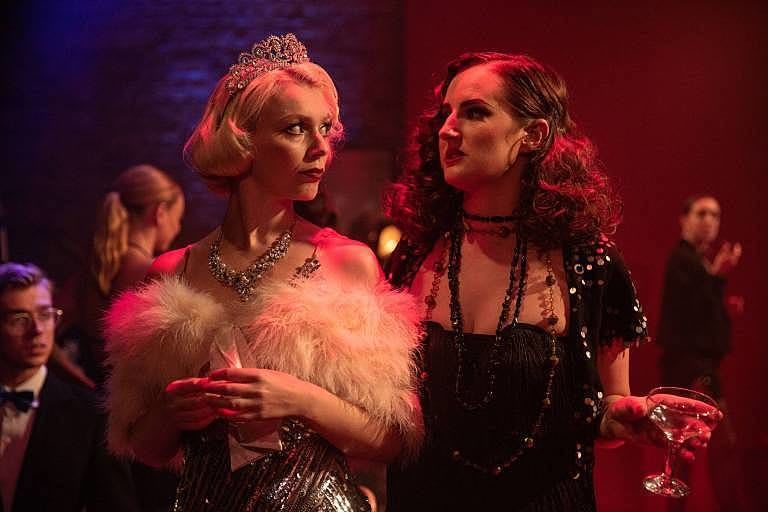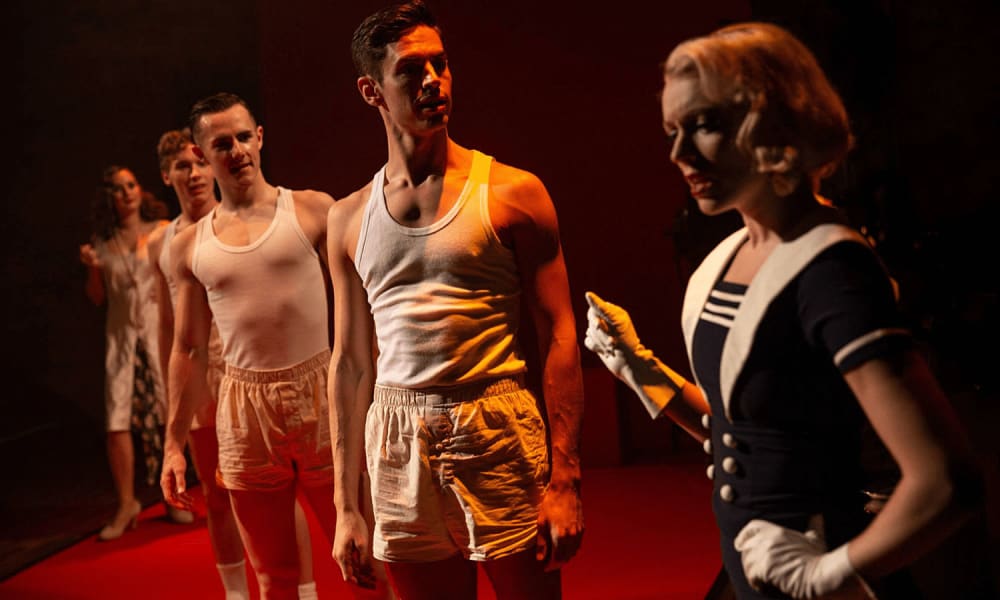 This is the Broadway musical that gave us "Diamonds Are a Girl's Bet Friend", "I'm Just a Little Girl from Little Rock" and "Bye Bye Baby" and made a memorable movie with Jane Russell and Marilyn Monroe so surely it has everything going for it?
Well, not entirely. These three are the only songs that made it into the movie (though it added some by Hoagy Carmicheal) and the book doesn't make things easy to follow if this production is anything to go by.
It starts off on an Atlantic liner sailing from New York to Europe on which Follies dancer Lorelei Lee is sailing to an engagement at a nightclub in Paris. She expected boyfriend Gus Esmond to travel with her but he has business to attend to, so friend and fellow artiste Eleanor is travelling with her as her chaperone.
Gus is going to Little Rock, Arkansas, which is where Lorelei comes from, and she fears that he'll find out something about her past there that will make him call off their wedding. This glamorous gold-digger thinks she needs a replacement.
With an eye out for men on board who are loaded, she settles on Josephus Gage, a guy big in the zipper business. She's an eye for jewels too and when Lady Beekman appears trying to sell her a diamond tiara, Lorelei wants it.
There is talk of landing at Southampton but the second act puts everyone in Paris where a pair of comic detectives are try to track down the tiara and the person assumed to have stolen it.
Abigayle Honeywill gives her blonde-locked Lorelei a high-pitched voice that often makes her incomprehensible (when she sings she is much more intelligible) and doesn't seem to be nearly as much fun as Eleanor Lakin as her friend Dorothy who is soon whooping it up with the boys on the boat while Lorelei coolly dismisses a line-up of Olympic athletes as not rich enough.
Ashlee Young gets a brief spot adding a kick to the show as a dancer in steerage who sneaks into first class to find room to rehearse and there is a dottily dipso from Virge Gilchrist who turns out to be the mother of zipper man Henry Offord, whom Freddy King makes a very nice guy.
Tom Murphy has fun as elderly roué Sir Frances but confusingly doubles as the father of Lorelei's fiancé Gus (Aaron Bannister-Davies). Putting him in a wheelchair makes you wonder what happened rather than see a new character.
Sasha Reagan's direction is fast-moving demanding attention as you are trying to catch up with what is going on and gains a great deal from having a real piano and no microphones so that singers are heard undistorted and they sound good under musical director Henry Brennan, accompanied by him at the piano (plus percussion).
With Penn O'Gara's costumes and Justin Williams's setting (mainly a strip of red carpet) it looks good and there's clever use of a horizontally held boathook to become a leant-on boat rail.
Zak Nemorin's choreography, full of leaps and lifts, makes up in vitality for what else is missing in humour. The hard-working ensemble take it all in their stride and do much to make the evening enjoyable (make sure you go out to the bar in the interval) but though it has those three great numbers, this isn't Jule Styne at his best.
Reviewer: Howard Loxton