German Skerries
Robert Holman
Orange Tree Theatre and Up in Arms, in association with Reading Rep
Orange Tree Theatre
–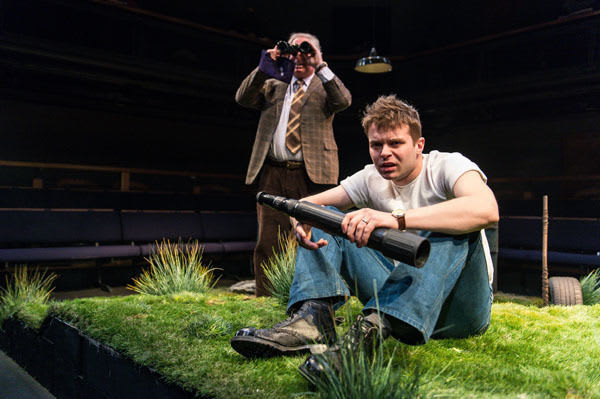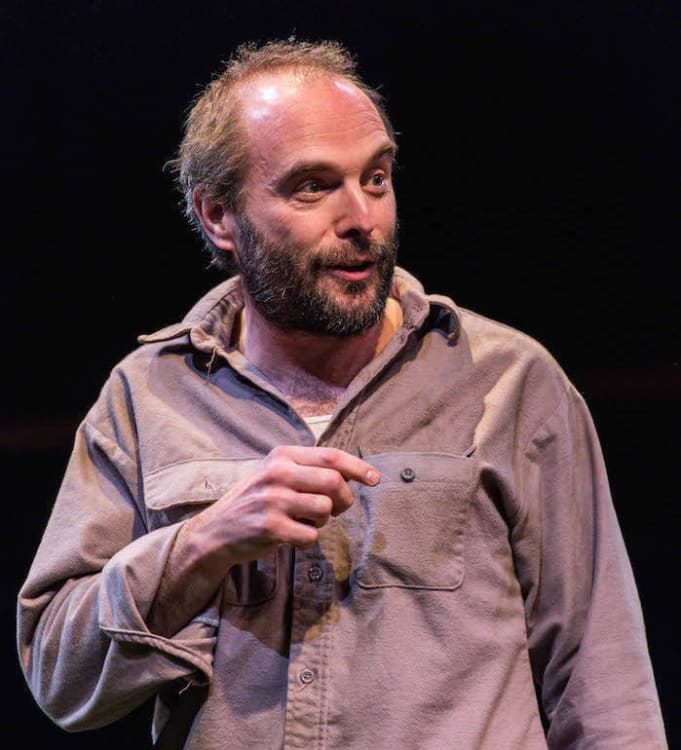 When first produced in 1977, German Skerries won the George Devine Award so it is surprising that this is its first major revival.
In all those years, it hasn't dated, though there is a certain irony in its references to the steelworks, then kept going by a Labour government to provide employment and expanding. It wasn't long before Margaret Thatcher's policies put the whole steel industry under threat. Teeside is a changed placed today but this is play about human situations and aspirations; people's problems haven't changed and perhaps are today even more challenging.
German Skerries is set at a vantage point overlooking the River Tee estuary where a local bird-watching group has a shed. The Skerries are dangerous rocks, largely hidden at high tide and so named because a German plane crashed there during one of the World War Two raids on the area. They are a favourite breeding place for seabirds and a new pipe from a steel plant cooling system is going to change the ecology.
A play about bird-watchers may not sound very exciting but Robert Holman is a dramatist who can create gripping theatre without dramatic incident, though here an explosion down on those same rocks does add drama, but it is the internal tragedies that resonate in his writing.
He creates very real individuals and, from the first moment when George Evans as 23-year-old factory worker Jack focuses his telescope, his mouth falling open as he concentrates, the actors complement his keen observation and understanding of people. Jack's joined by Howard Ward's Martin, a 59-year-old teacher of 10- and 11-year-olds.
Jack's put in for a course that he hopes will lead to promotion, though he's not very hopeful—he's been turned down before. Martin has come to terms with his disappointments. "It doesn't matter if you do nothing about your ambitions," he reckons, "as long as you have them." He did: he was going to leave Teeside but his parents begged him to stay. His ma pawned her wedding ring to buy him shoes and made sure he got a good education but, he says, tell your children to ignore their sense of responsibility: teach them to love you, but that's not the same thing.
As Martin fumbles with a worn key that won't open the shed, blows up an inflatable cushion, offers Jack coffee from his thermos and warns him not to marry a girl with big feet then talks about driving that night all the way to Devon for their annual holiday, you begin to feel you know all about him.
In fact Jack is already married to Carol; they used to come up here at night when they were courting (though she's not now so keen on such randy outdoor excitement). She's the one pushing him and trying to build his confidence. Played by Katie Moore, she's full of energy and optimism. Will she end up like Martin's missus, sending him off with his binoculars to get him out of her hair while she carries on with their packing, or will her marriage become as fractious as that of Martin's friend, ship's pilot Michael (Henry Everett)? This play makes you care.
The performances are beautifully realised in their naturalness but, looking out at industry on one side and wildlife on the other, the tugs taking big ships into port with a pilot to keep clear of the dangerous Skerries, there is an underlying symbolism too. In the same way, James Perkins's real turf setting and Simon Gethin Thomas's lighting is underscored by George Dennis's sound score with a turbulent sea in the music between scenes, the sound of ships' horns, distant factory sirens and a flutter of woodwind that offers a cormorant in flight.
Alice Hamilton's direction brings all these together in a production that makes it seem even more surprising that this lovely play has waited so long for revival.
After the Richmond run, German Skerries can be seen on tour at Reading Rep, Stephen Joseph Theatre The Dukes Lancaster and Hull Truck Theatre.
Reviewer: Howard Loxton